60 projects from Europe, Asia, America and Australia are shortlisted for the international awards for architecture and design.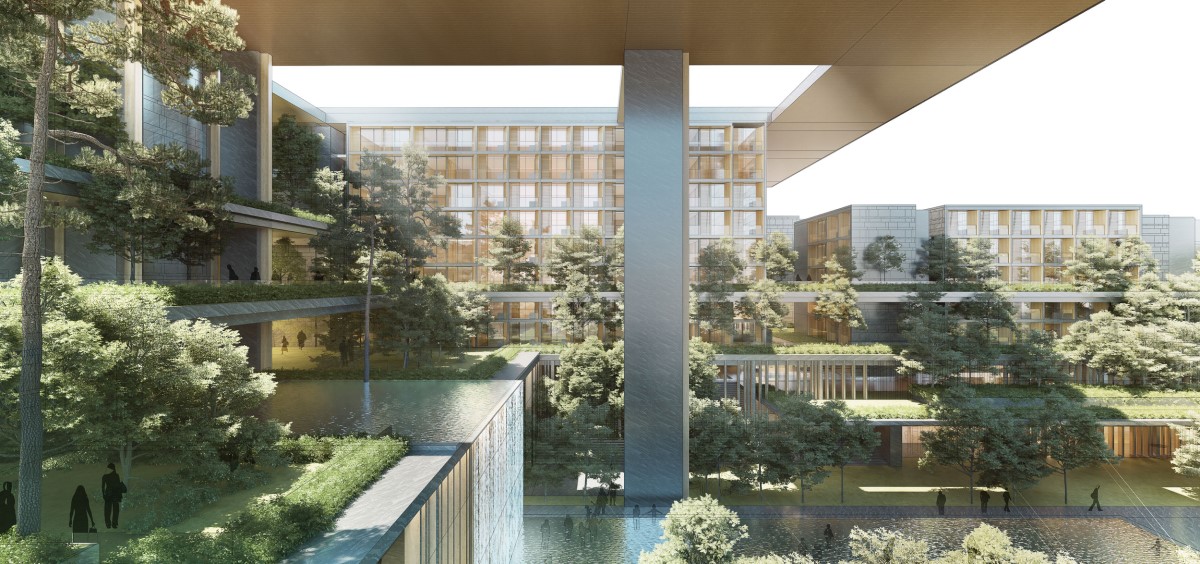 Multi-Level Complex on Public Garage (Seoul, Korea)
744 projects from 59 countries were approved for participation in the Third International Golden Trezzini Awards for Architecture and Design. Today, the finalists are already shortlisted. In each of 20 main nominations, three projects have reached the next stage, which gives a total of 60 projects. The geography of the shortlisted participants remains diverse. Projects from Australia, Argentina, Belarus, Belgium, Germany, India, Iran, Iceland, Spain, China, Korea, Mexico, the Netherlands, Russia, Singapore, USA, Taiwan, Switzerland and Japan were selected for the final. The list of finalists can be found here https://goldtrezzini.ru/en/finalists2020/.
The International Golden Trezzini Awards for Architecture and Design are named after Domenico Trezzini (1670—1734), the first architect of St. Petersburg and the founder of Petrine Baroque. The Awards have been held since 2018. The motto of the Awards is "Architecture as Art." The Awards are intended to acknowledge and promote architectural and designer projects that amount to works of art. The Honorary Chairman of the International Council of the Awards is Mikhail Piotrovsky, General Director of the State Hermitage, St. Petersburg.
The winners in 20 main nominations, as well as laureates of all special prizes, will be announced and awarded on December 1. Dates of 2021 Golden Trezzini competition are to be determined in Q1, 2021.
The General Partner of the Golden Trezzini Awards is the State Museum of St. Petersburg History. Global partner is LAUFEN. Strategic partner of the Awarding ceremony is Etalon Group. Official partners of the Awarding ceremony are Setl Group, LenRusStroy Building Corporation, Alfa Faberge and Stroysintez. System Partner is RBI Group. Partner of a Special nomination is YIT. Partner of a nomination is Lenstroytrest Group. Partner of the Awarding ceremony is re:dis studio. To see a full list of the Awards partners please check https://goldtrezzini.ru/en/partners-of-the-golden-trezzini-awards-2020/.
More news of the Awards:
https://goldtrezzini.ru/en/news/
Follow us on social media:
https://www.facebook.com/trezziniawards/
https://www.instagram.com/trezziniawards/
Official partners
Media partners