Applications for 2022 Golden Trezzini Awards for Architecture and Design are open till September 15, 23:59, GMT+3.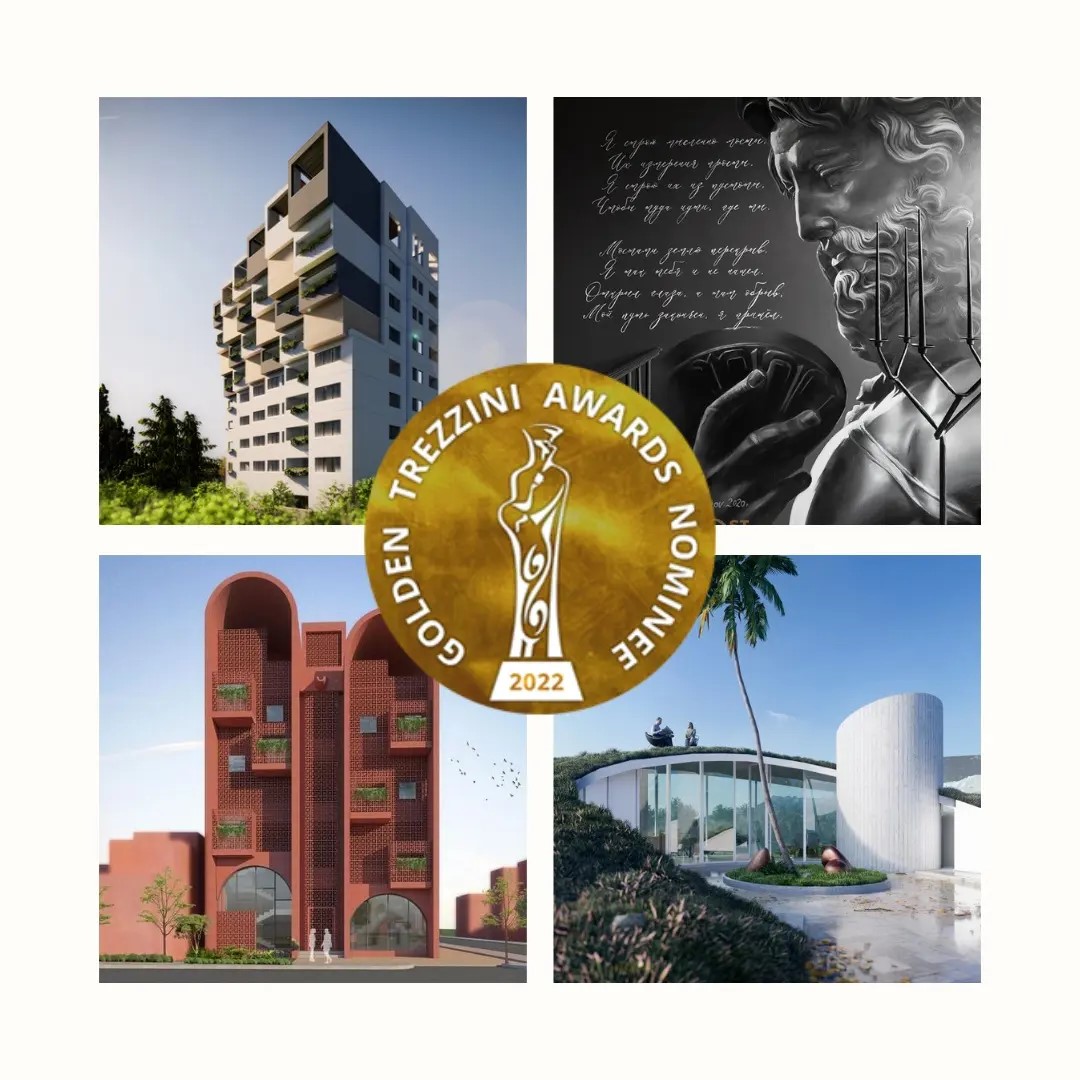 Spread the word: you still have one month to submit your project and take part in the 5th Golden Trezzini Awards!
This can be done online at https://www.goldtrezzini.ru/en/application2022/. Nominees from all over the world are invited to participate. In 20 nominations of the competition, projects are accepted from architects and renovators, designers and interior decorators, set artists, as well as students of architecture schools and departments.
Participation was and remains free for all categories of nominees.
The Golden Trezzini Awards are the world's only competition for architecture and design where the winning projects are taken into a state museum's collection.
The gem of the awards is our panel of experts, which includes Dr. Santiago Calatrava, Daniel Libeskind, Mario Botta, Toyo Ito, Ben van Berkel, directors of the State Hermitage, the Solomon R. Guggenheim Museum, the Mauritshuis, Fondation Louis Vuitton — more than 230 experts of 34 countries overall.
Meanwhile, a user vote, which will determine the winner of the special People's Choice Award, is already underway on the official website of the Awards. Any visitor to https://www.goldtrezzini.ru can take part in it!
On November 15, 2022, after the completion of the voting procedure, the counting of votes and the audit of the results, the Gala will take place. For the 2nd time, the event will be held on the stage of the Hermitage Theater, one of the brilliant landmarks of St. Petersburg.
The best projects by 2022 Golden Trezzini Awards winners will be added to the collection of a St Petersburg state museum and take part in 'Architecture as Art' exhibition.
See 2022 Golden Trezzini Awards Entries: https://www.goldtrezzini.ru/en/nominees2022/
---
2022 Golden Trezzini Awards partners: Strategic partner of the awarding is Etalon Group, Official partners of the Gala evening are Rosseti FGC UES, KADO, and LenRusStroy Construction Corporation. See https://www.goldtrezzini.ru/en/2022partners/ for the complete list of partners.
More news of the Golden Trezzini Awards:
https://goldtrezzini.ru/en/news/
Follow us on social media:
https://www.facebook.com/trezziniawards/
https://www.instagram.com/trezziniawards/