In 2021, the Golden Trezzini Award in the "Best Implemented Project of Public Building or Facility" went to Bamboo Bamboo Canopy, a refined work by LLLab., design studio from China.
Mr. Hanxiao Liu, Founding Partner at LLLab., shared his photo with Domenico Trezzini awarding statuette.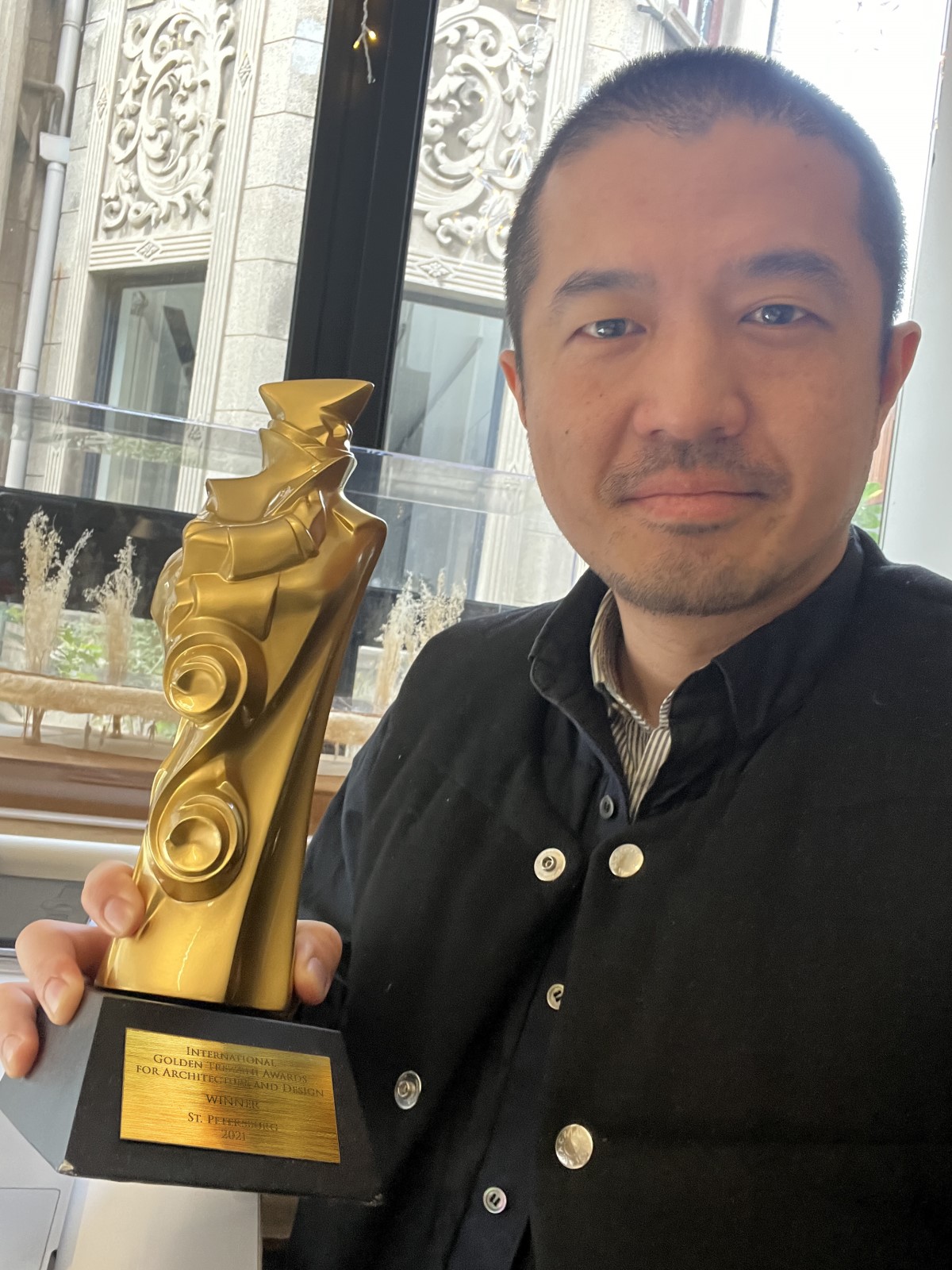 "Really appreciate receiving this honor", says Hanxiao Liu, "It is a project that we realize is difficult to be positioned in a specific category, hard to define, but Golden Trezzini Awards understood the project very well and awarded us in the "Best Implemented Project of Public Building" which we thought had a very much in-depth understanding of how the project was intended to be designed and executed. Very thankful for seeing the message being conveyed and it is a great honor."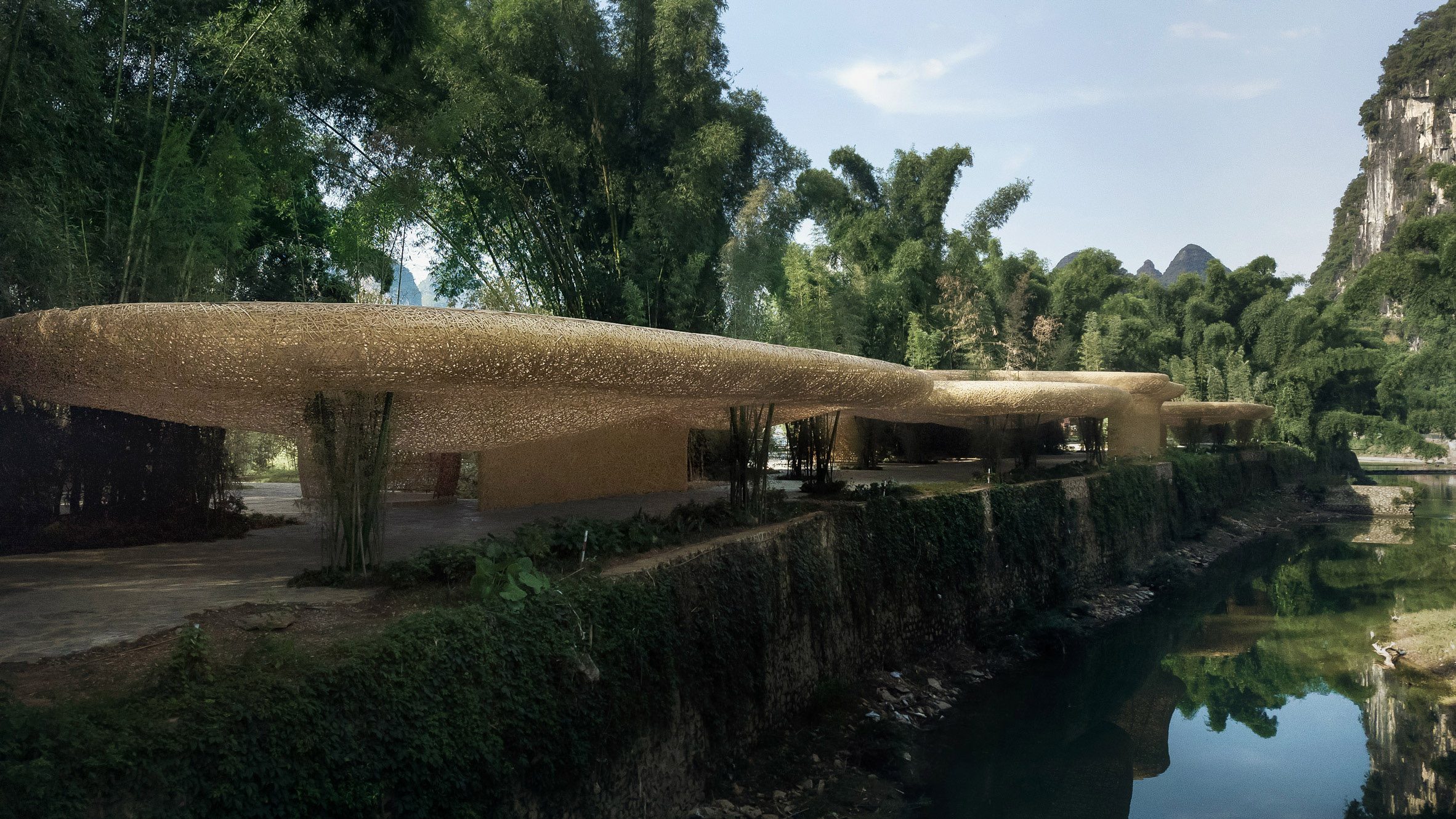 Bamboo Bamboo Canopy was built in Yangshuo, Guilin, China, in 2020 as a part of the Impression Sanjie Liu project. The site is surrounded by one of the most dramatic landscapes in China. With endless greenery filling space between large karst towers of rock. With a landscape so grand any moves to dismiss or compete would make little sense. With this understanding it was decided that the natural elements themselves would form the premise for what architecture would inhabit the site, especially one element in particular: bamboo. The Impression Sanjie Liu is already well established, now in its second decade of operation. The project presented a situation where most existing structures would remain untouched. At present, large clusters of bamboo cover most of the site, creating structures of mingling pipes and leaves. As a means to coincide with what is already there, the new architecture looked at borrowing the materiality of the bamboo, reconfiguring it to form a new space that augments, albeit very gently, the surrounding bamboo groves and hills.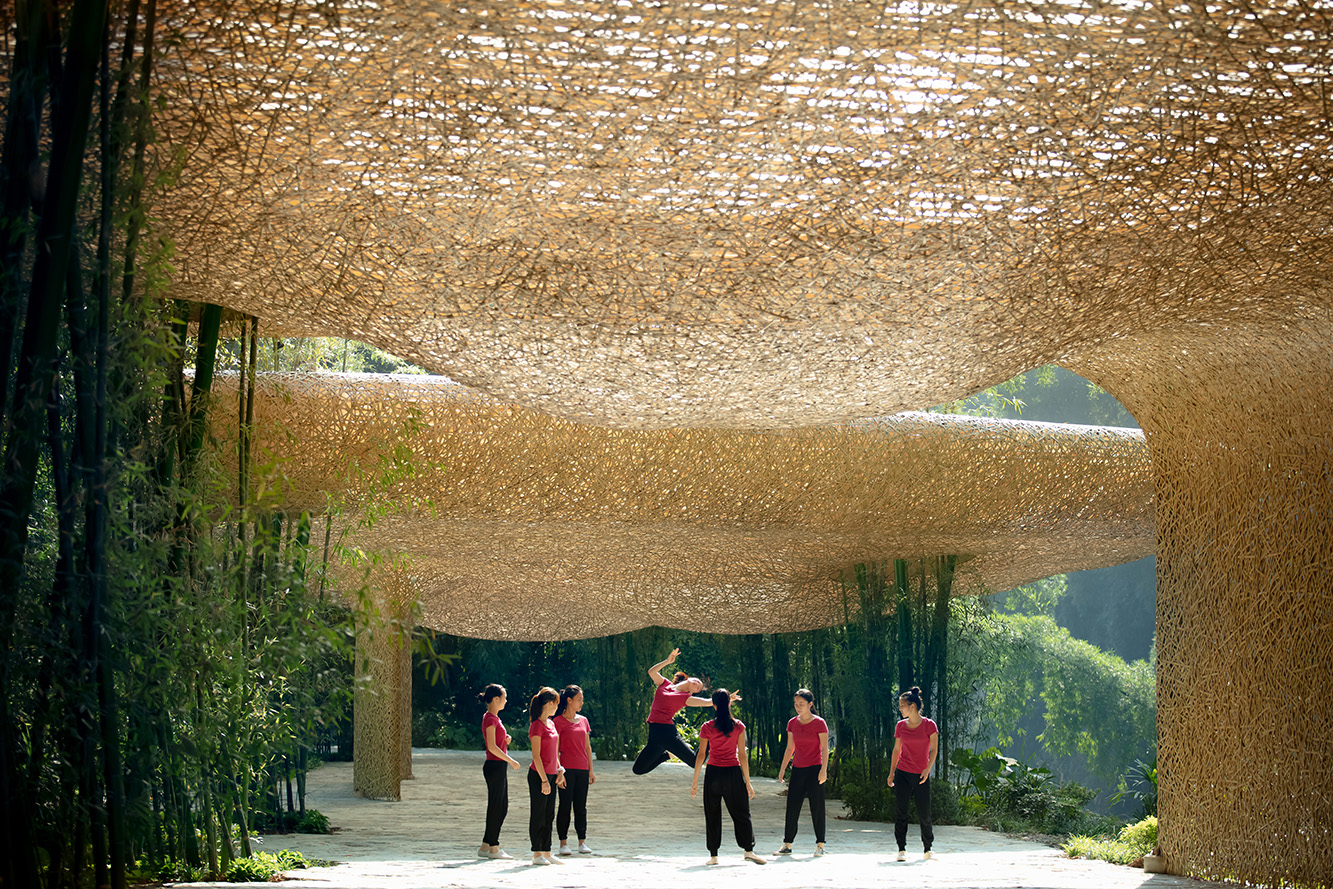 LLLab. is a design studio based in Shanghai, Porto, Toronto and Stuttgart operating within the fields of architecture, design, art, urbanism, research and development. The studio is led by four partners Hanxiao Liu, Luís Ricardo, David Correa and Taichi Kuma. Their work focuses on using design as a tool to improve social and cultural life through various scales, from urban projects to micro-architecture or installations.
The project at the Awards website: https://www.goldtrezzini.ru/en/nominees/bamboo-bamboo-canopy/.
The Golden Trezzini Awards, established in 2018, are named after Domenico Trezzini, Russian architect of Swiss origin, the first architect of St. Petersburg, and held under the auspices of the Worldwide St. Petersburg Club. The motto of the Awards is 'Architecture as Art'. The aim of the Awards is turning the most artistically valuable architectural, design, restoration, scenography, and exhibition projects into museum objects. Applications for the 6th Golden Trezzini Awards will be open on February 15, 2023 at https://www.goldtrezzini.org.
---
More news of the Golden Trezzini Awards:
https://goldtrezzini.ru/en/news/
Follow us on social media:
https://www.facebook.com/trezziniawards/
https://www.instagram.com/trezziniawards/