Pavel Chernyakov, Chairman of the Arrangements Committee of the Golden Trezzini Awards for Architecture and Design, has received a letter from Nina Libeskind, spouse and business partner of the worldly renowned architect Daniel Libeskind.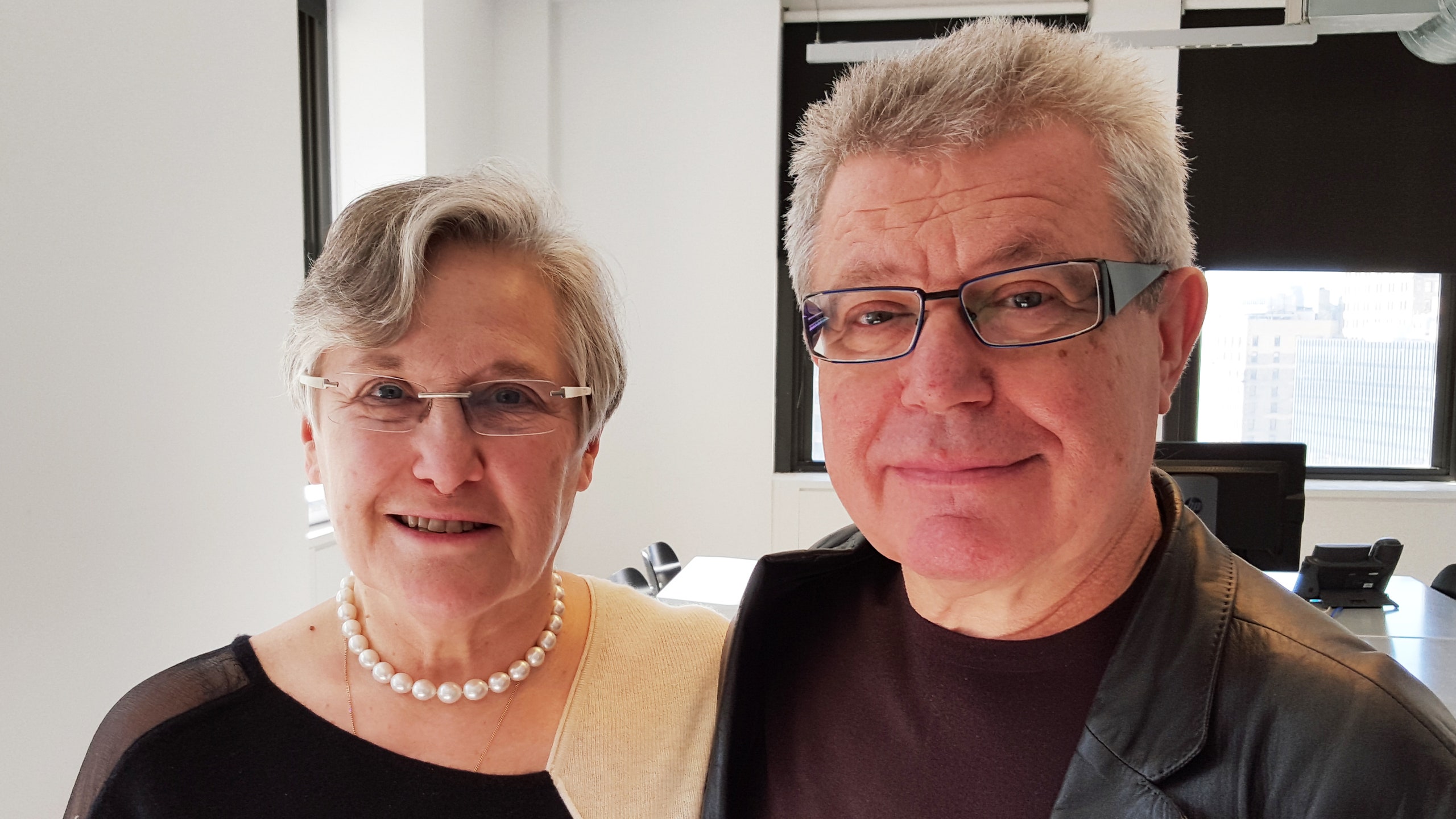 Nina and Daniel Libeskind. Source: https://www.architecturaldigest.com
Mrs. and Mr. Libeskind congratulated Pavel Chernyakov and his team on the high level of entries and results of the competition.
"Daniel hopes that once this pandemic is over, he shall have an opportunity to meet you in person", Mrs. Nina Libeskind notes.
Daniel Libeskind, one of the key figures of contemporary architecture, joined the Golden Trezzini Awards jury in 2020. Libeskind established his architectural studio in Berlin, Germany, in 1989 after winning the competition to build the Jewish Museum in Berlin. In February 2003, Studio Libeskind moved its headquarters from Berlin to New York City when Daniel Libeskind was selected as the master planner for the World Trade Center redevelopment. Daniel Libeskind's practice is involved in designing and realizing a diverse array of urban, cultural and commercial projects internationally. The Studio has completed buildings that range from museums and concert halls to convention centers, university buildings, hotels, shopping centers and residential towers. As Principal Design Architect for Studio Libeskind, Mr. Libeskind speaks widely on the art of architecture in universities and professional summits. His architecture and ideas have been the subject of many articles and exhibitions, influencing the field of architecture and the development of cities and culture. His new book Edge of Order, detailing his creative process, was published in 2018. Nina Libeskind, co-founder of Studio Libeskind, oversees the management of the company.
The International Golden Trezzini Awards for Architecture and Design are named after Domenico Trezzini (1670—1734), the first architect of St. Petersburg and the founder of Petrine Baroque. The Awards have been held since 2018. The motto of the Awards is "Architecture as Art." The Awards are intended to acknowledge and promote architectural and designer projects that amount to works of art. The Honorary Chairman of the International Council of the Awards is Mikhail Piotrovsky, General Director of the State Hermitage, St. Petersburg.
2020 Golden Trezzini Awards winners were announced on December 1 in St. Petersburg. Dates for next year's entries will be announced in spring 2021.
The General Partner of the Golden Trezzini Awards is the State Museum of St. Petersburg History. Global partner is LAUFEN. Strategic partner of the Awarding ceremony is Etalon Group. Official partners of the Awarding ceremony are Otis, Setl Group, LenRusStroy Building Corporation, Alfa Faberge, LIIS, Stroysintez, Slavdom, and DEREVO-park. System Partner is RBI Group. Partner of a Special nomination is YIT. Partner of a nomination is Lenstroytrest Group. Partner of the Awarding ceremony is re:dis studio. To see a full list of the Awards partners please check https://goldtrezzini.ru/en/partners-of-the-golden-trezzini-awards-2020/.
More news of the Awards:
https://goldtrezzini.ru/en/news/
Follow us on social media:
https://www.facebook.com/trezziniawards/
https://www.instagram.com/trezziniawards/
Official partners
Media partners