Ljubiša Folic, Professor of Architecture at the University of Pristina, has joined the jury of the 5th International Golden Trezzini Awards for Architecture and Design. Applications are to close in a month.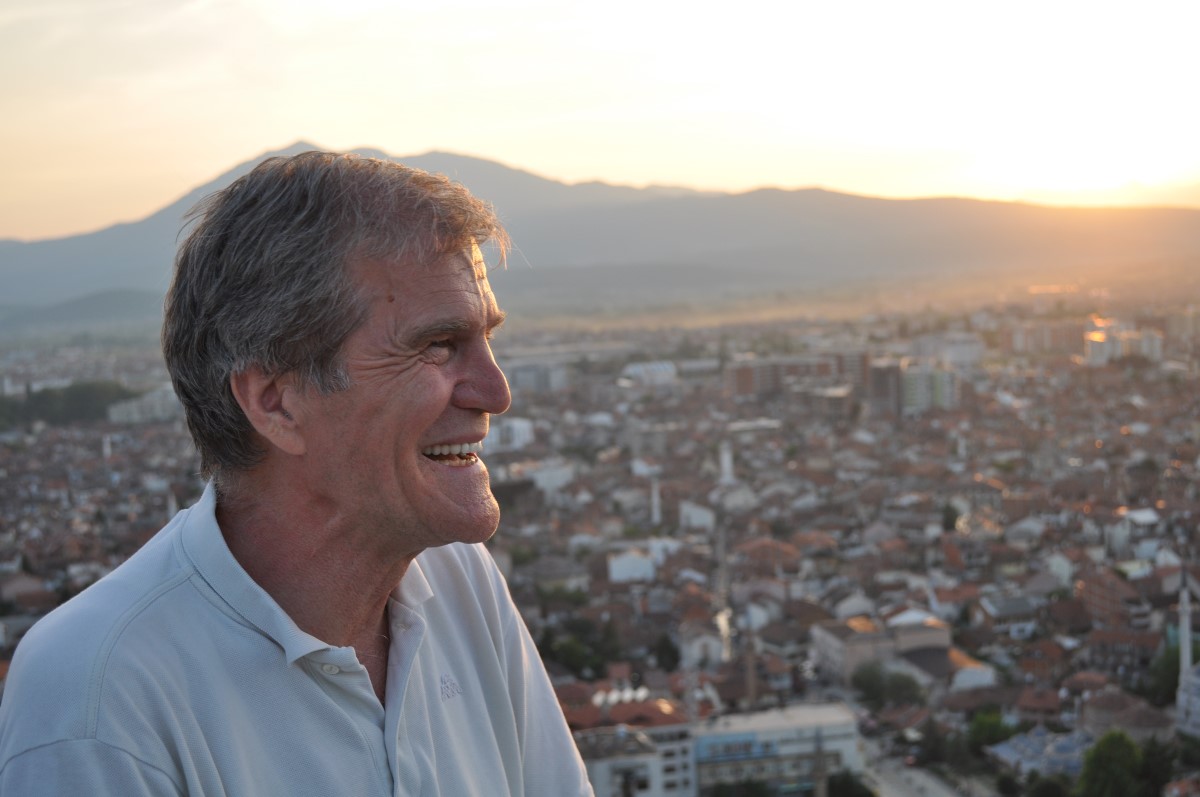 "I am grateful for the trust put in me by inviting to the jury," Prof. Folic says, "Serbia-Kosovo and Metohija-Russia cultural bridges are crucial for all of us, this is a spiritual vertical. A special role in this vertical belongs to St. Petersburg, which, in my opinion, is one of the four most beautiful cities in the world, along with Belgrade, Lisbon, and San Francisco."
Ljubiša Folic graduated from the Department of Architecture at the University of Belgrade, where he subsequently received a Master's and Doctoral degrees in architecture. Since 1989, he has been teaching at the Department of Architecture of the University of Pristina and has been working as a professor. Ljubiša Folic has vast and varied experience in teaching as well as in architectural design, including restoration of cultural heritage sites.
The Golden Trezzini Awards for Architecture and Design, established in 2018, are named after Domenico Trezzini (1670—1734), Russian architect of Swiss origin, the first architect of St. Petersburg. The Honorary Chairman of the International Council of the Awards is Mikhail Piotrovsky, director of the State Hermitage.
The motto of the Awards is 'Architecture as Art'. The aim of the Awards is turning the most artistically valuable architectural, design, restoration, scenography, and exhibition projects into museum objects. The Golden Trezzini winning projects, selected by more than 230 experts from 34 countries are transformed into museum exhibits in order to keep and showcase their historical, cultural, scientific and artistic value the best way.
By now, more than 250 works from 40 countries have been approved for participation, and there is only one month left for potential nominees to submit their projects. Applications are open at https://www.goldtrezzini.ru/en/ till September 15, 2022. We invite nominees from all over the world: developers and planners, architects and renovators, designers and interior decorators, theatre artists, as well as students of architecture schools and departments. Participation is free of charge.
The Golden Trezzini Awards Gala ceremony will take place on November, 15, 2022 in St. Petersburg.
---
2022 Golden Trezzini Awards partners: Strategic partner of the awarding is Etalon Group, Official partners of the Gala evening are Rosseti FGC UES, KADO, and LenRusStroy Construction Corporation. See https://www.goldtrezzini.ru/en/2022partners/ for the complete list of partners.
More news of the Golden Trezzini Awards:
https://goldtrezzini.ru/en/news/
Follow us on social media:
https://www.facebook.com/trezziniawards/
https://www.instagram.com/trezziniawards/