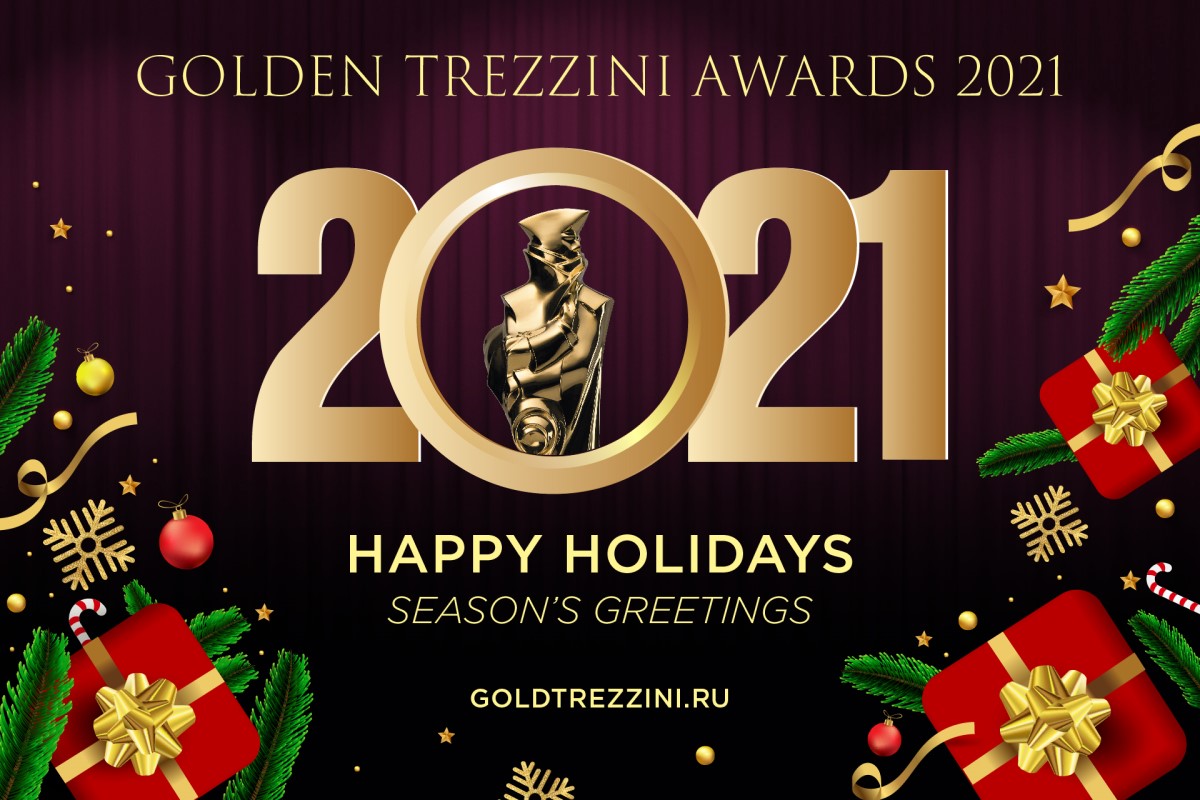 Dear Golden Trezzini friends!
It's time to say thank you for being with us in 2020 and wish you merry winter holidays! We believe that together we have managed to celebrate the art of architecture and design and make this difficult year remarkable. We hope that our shared passion for beauty will continue to unite us in the coming year.
Stay well and have wonderful holidays and happy and prosperous year 2021!
Best regards from St. Petersburg,
The Chairman Pavel Chernyakov & Golden Trezzini Awards Team
---
The General Museum Partner of the Golden Trezzini Awards is the State Museum of St. Petersburg History. Global partner is LAUFEN. Strategic partner of the Awarding ceremony is Etalon Group. Official partners of the Awarding ceremony are Otis, Setl Group, LenRusStroy Building Corporation, Alfa Faberge, LIIS, Stroysintez, Slavdom, and DEREVO-park. System Partner is RBI Group. Partner of a Special nomination is YIT. Partner of a nomination is Lenstroytrest Group. Partner of the Awarding ceremony is re:dis studio. To see a full list of the Awards partners please check https://goldtrezzini.ru/en/partners-of-the-golden-trezzini-awards-2020/.
More news of the Awards:
https://goldtrezzini.ru/en/news/
Follow us on social media:
https://www.facebook.com/trezziniawards/
https://www.instagram.com/trezziniawards/
Official partners
Media partners