One of three finalists in the "Best Project of Private Residence" category is house within the wild landscapes of Karelia.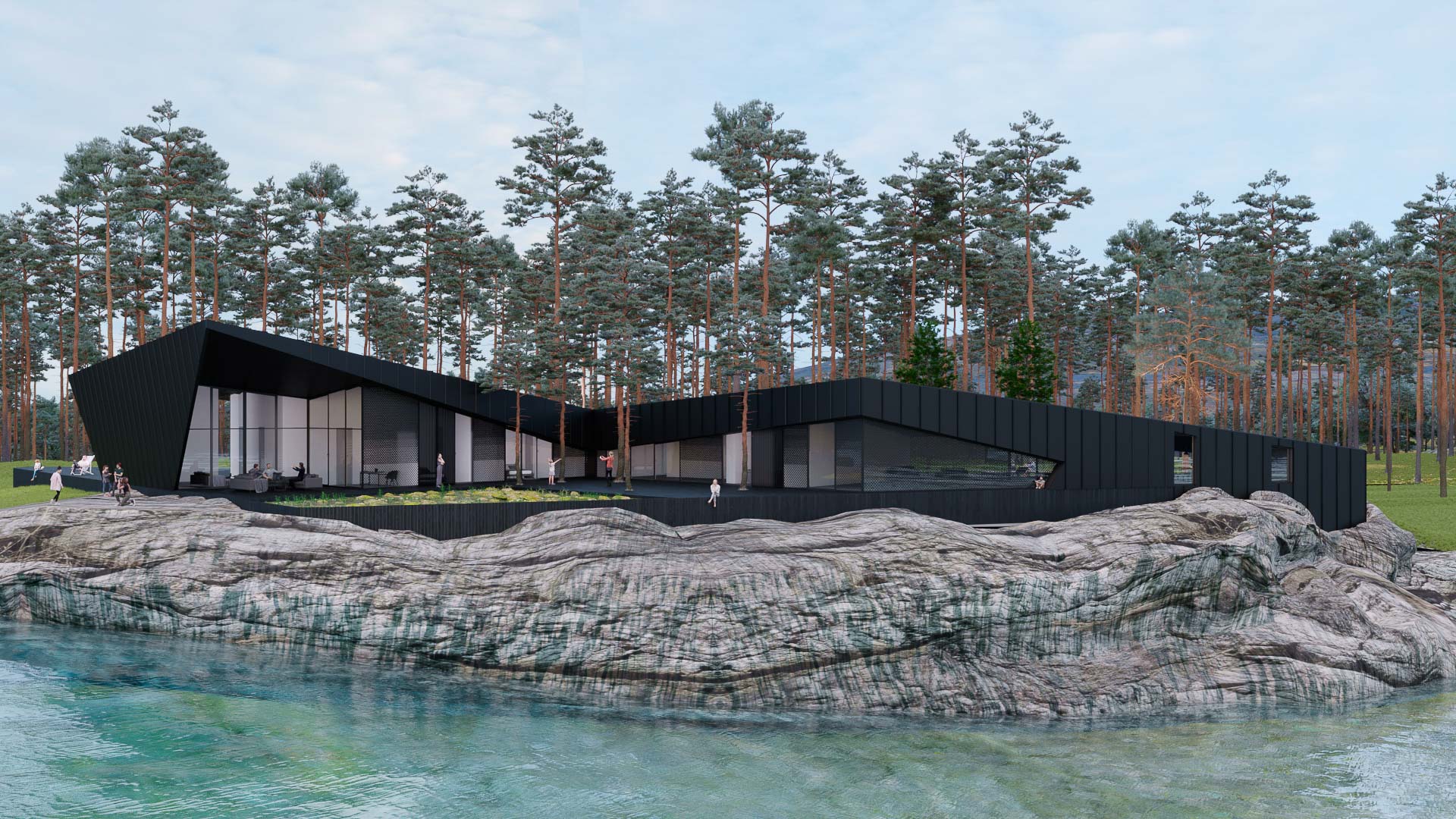 The project of a private house in Karelia, Russia, is developed by BALKA.STUDIO architectural bureau. Architectural solutions for this house are conditioned by its geographic location. The architect had to solve the task of opening as much views over the vast of Karelia from the house. Lots of glazing seem to neglect the borders between the nature and the house, abandon the humdrum of urbanism and fill the interiors with ever changing colors of wildlife.
Project on the Awards website https://goldtrezzini.ru/en/nominees/karelia-house/
Till November 20, the Awards website users are welcome to vote for their preferred projects via Facebook, giving them a chance to win Premio del Pubblico Award.
The International Golden Trezzini Awards for Architecture and Design are named after Domenico Trezzini (1670—1734), the first architect of St. Petersburg and the founder of Petrine Baroque. The Awards have been held since 2018. The motto of the Awards is "Architecture as Art." The Awards are intended to acknowledge and promote architectural and designer projects that amount to works of art. The Honorary Chairman of the International Council of the Awards is Mikhail Piotrovsky, General Director of the State Hermitage, St. Petersburg.
The winners in 20 main nominations, as well as laureates of all special prizes, will be announced on December 1. Dates of 2021 Golden Trezzini competition are to be determined in Q1, 2021.
The General Partner of the Golden Trezzini Awards is the State Museum of St. Petersburg History. Global partner is LAUFEN. Strategic partner of the Awarding ceremony is Etalon Group. Official partners of the Awarding ceremony are Setl Group, LenRusStroy Building Corporation, Alfa Faberge and Stroysintez. System Partner is RBI Group. Partner of a Special nomination is YIT. Partner of a nomination is Lenstroytrest Group. Partner of the Awarding ceremony is re:dis studio. To see a full list of the Awards partners please check https://goldtrezzini.ru/en/partners-of-the-golden-trezzini-awards-2020/.
More news of the Awards:
https://goldtrezzini.ru/en/news/
Follow us on social media:
https://www.facebook.com/trezziniawards/
https://www.instagram.com/trezziniawards/
Official partners
Media partners