The Awards' website users still have 5 days to take part in the selection of the Premio del Pubblico laureates in 20 categories.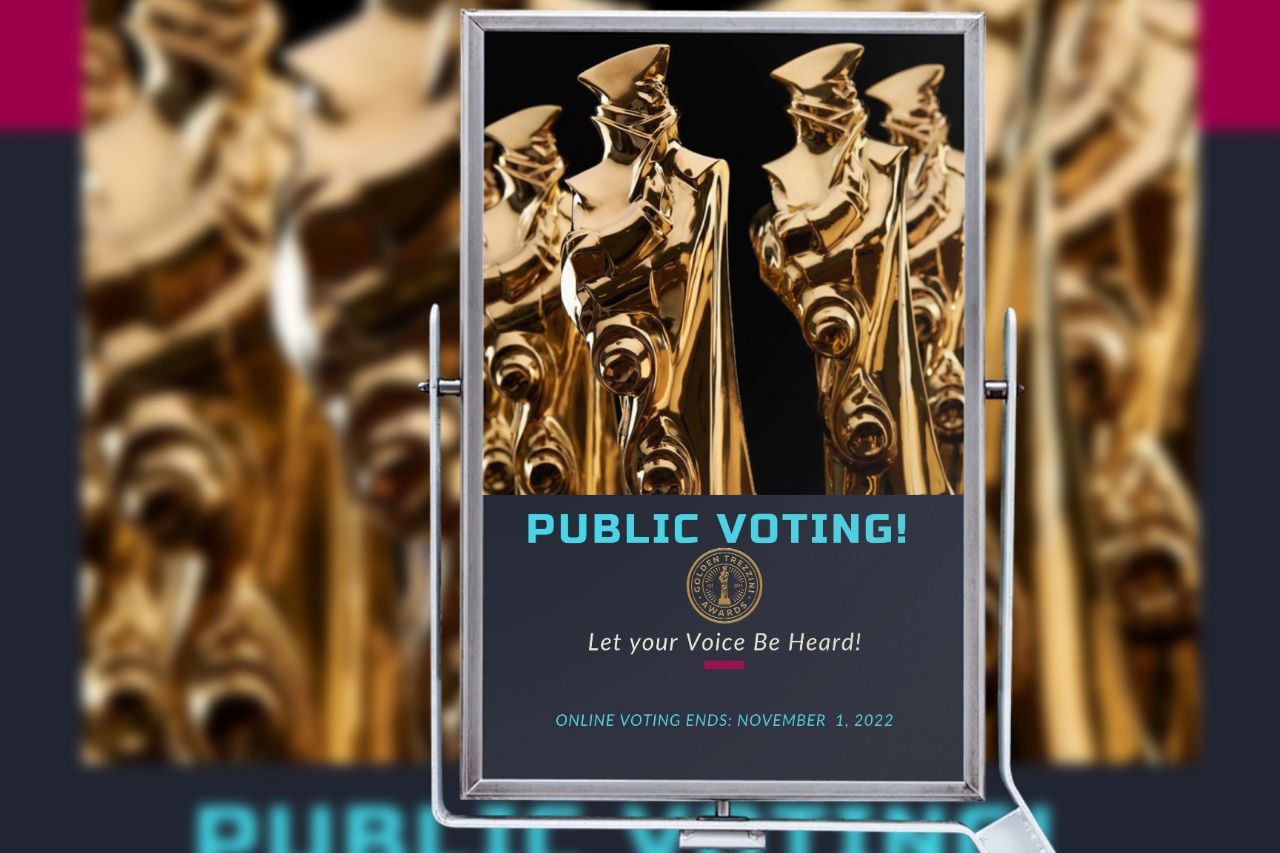 The People's voting any user of https://www.goldtrezzini.ru website can participate, will be closed on November 1 at 23:59 (+3 GMT). The website users can leave likes to their preferred projects. Email confirmation is used to verify the vote.
Based on the results of the voting, the absolute winner with the highest number of likes will be named. This participant is to be awarded a Domenico Trezzini gilded figurine in the Premio del Pubblico category (People's Choice award) and a Winner Certificate. Projects finishing second and third in the absolute "likes rally" will qualify as finalists of the Trezzini Golden Awards in the Premio del Pubblico category. Participants who have achieved the best results in users' voting in each of the major categories, will be awarded Gold Certificates of Achievement.
To take part in the users' voting, one needs to open the page of the nominated project from the list and click the 👍 icon, which is located at the bottom of the page, under the project description. To confirm the vote, filling in the email address and following the link in the received letter is required.
By the way, the nominees can vote for their own projects, as well as invite colleagues, friends and everyone to vote for them!
Users' voting takes part separately and independently of the Jury's voting.
The winner of the Premio del Pubblico and the prize-winners will be announced on November 15, along with the winners in the major categories. Laureates who are not able to attend the awarding event at the State Hermitage on that day, will receive their awards by post and their certificates by email.
In 2022, the Golden Trezzini Awards, held under the motto «Architecture as Art», are being held for the fifth time. Applications were closed on September, 15. The Organizing Committee received 1,123 applications from 74 countries. 63 projects from 16 countries were shortlisted as finalists. The winners will be announced on November, 15 at the State Hermitage, on the stage of the Hermitage Theatre. The winning projects will be showcased at the exhibition in the Peter and Paul Fortress and will replenish the collection of the Museum of the History of St. Petersburg.
The applications for the Sixth Golden Trezzini Awards will start in Q1, 2023.
2022 Golden Trezzini Awards partners: the Strategic partner is BEL Development Group, the Strategic partner of the awarding is Etalon Group, the Premium partner is RSTI Holding, Official partners of the Gala evening are Setl Group, Rosseti FGC UES, KADO, and LenRusStroy Construction Corporation, the Official partner of the Awards is HQ | Windows Systems, the Partner of the category Best Implemented Landscape Architecture Project is ABZ-1 group, Parfenon company is an Awards Partner. See https://www.goldtrezzini.ru/en/2022partners/ for the complete list of partners.
More news of the Golden Trezzini Awards:
https://goldtrezzini.ru/en/news/
Follow us on social media:
https://www.facebook.com/trezziniawards/
https://www.instagram.com/trezziniawards/