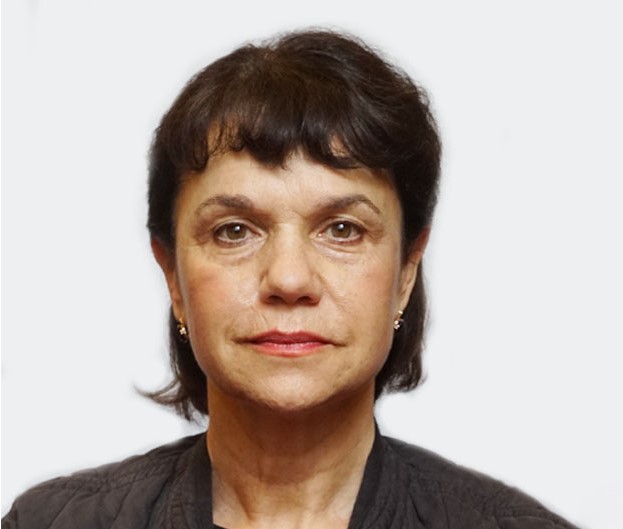 Marina Loshak is one of the leading curators dealing with the Russian Avant-Garde art. Cofounder, co-owner, and Art Director of the Proun Gallery at Vinzavod from 2007; Art Director of the Moscow Museum Exhibition Complex Manege in 2012 to 2013.
From July 1, 2013, Marina Loshak has been Head of the Pushkin State Museum of Fine Arts. Remaining loyal to museum traditions set up by the museum founder Ivan Tsvetayev, she develops new trends, demonstrating connections between the classical and the contemporary art. Under the project "21st century Pushkin Museum," the following exhibitions were arranged in the museum: "Rembrandt. A different perspective" by Dmitry Gutov (2015), "Vitruvian Man" by Alexander Ponomarev (2015), "View" by Irina Nakhova (2016—2017), "Self-Portraits through Art History" by Yasumasa Morimura (2017), and "October" by Cai Guo-Qiang (2017).
In 2017, the museum has taken part in Venice Biennale for the first time, presenting their exhibition "Human as Bird. Voyage Images" under the parallel program.
Director of the Pushkin State Museum of Fine Arts puts a special focus on maintenance and enhancement of international relations, which enables arrangement of top exhibitions in partnership with globally famous museums and galleries, namely: "Piero della Francesca and contemporaries. Marian images in Renaissance painting from the Museums of Italy" (2014), "Raku ceramics. Universe in a tea bowl. Artworks from Japanese collections" (2015), "The Cranach Family: between Renaissance and Mannerism" (2016), "Congo River: Arts of Central Africa" from the collection of the Musée du Quai Branly, Paris (2016), "Renaissance Venice. Titian, Tintoretto, Veronese" from the Italian and Russian collections (2017), "From Tiepolo to Canaletto" (2018), and "Masterpieces of the Leiden Collection" (2018).
The international collaboration also resulted in exhibitions of art works origination from the collection of the Pushkin State Museum of Fine Arts abroad: "Masterpieces of new art. Shchukin Collection" from collections of the State Hermitage and Pushkin State Museum of Fine Arts (2016—2017, France), "Masterpieces of French Art from the Pushkin State Museum of Fine Arts in Gotha" (2017, Germany), "Rodchenko in the collection of the Pushkin State Museum of Fine Arts" (2017, France), and "The Pushkin Museum. Five centuries of graphic art" (2018, France).
Moreover, Marina Loshak manages a large-scale project for the museum reconstruction, which involves establishment of the Museum Quarters with new exposition venues, as well as renovation of the historical building complex. By 2022, the museum premises will be extended more than twice and reach 105,00 m2. The Museum Quarters will comprise nine buildings, each of them with venues for permanent and temporary exhibitions, the museum depository, stores, lecture halls, public zones, and cafes.