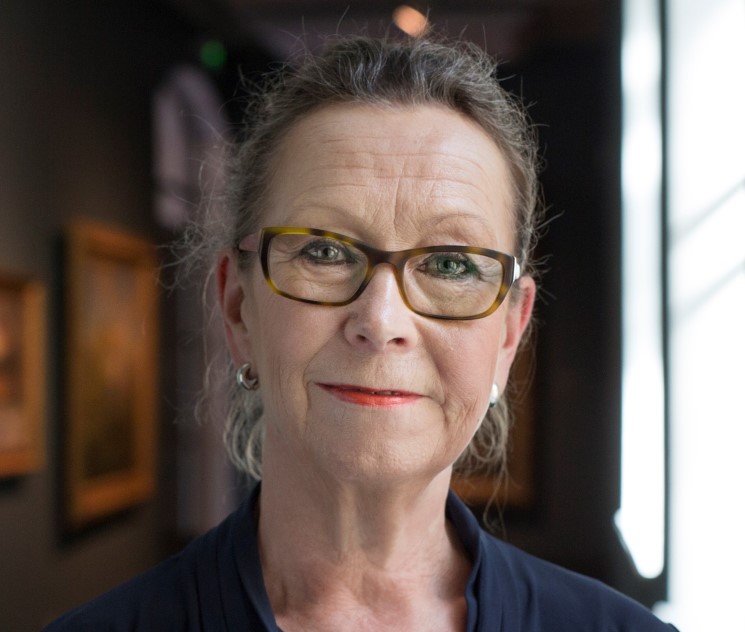 Dr. Sakari holds a PhD in Art History from the University of Helsinki (2001). Her doctoral thesis examined conceptual art in Finland under the title of The Ethics in Conceptual Art: Some Postmodern and Phenomenological Interpretations of Finnish Conceptual Art. (in Finnish)
Dr. Sakari has worked extensively within the field of art history, including teaching as lecturer and professor of art history at the University of Helsinki and at the Academy of Fine Arts, now a part of the University of the Arts. Her earlier career includes several positions within the art field in Finland; curating for art galleries working with a Helsinki based artists' association, teaching in different art schools and writing for exhibition catalogues and other professional publications. In the early 1990's, Dr. Sakari worked as Researcher at the Central Art Archives of the State Art Museum (Finnish National Gallery since 2014). Upon finishing her PhD, Dr. Sakari held the position of Senior Researcher at the Academy of Finland.
In 2003, Dr. Sakari was appointed Senior Curator of Collections in the Museum of Conteporary Art, Kiasma (part of the National Gallery) and in 2007 she was promoted to Chief Curator of the same museum. Between 2008 and 2012, Dr. Sakari worked as the Director of the Finnish Cultural and Academic Institute in Paris, after which she continued as Chief Curator in Kiasma.
In 2018, Dr. Sakari was appointed as the Director of the Ateneum Art Museum / Finnish National Gallery.
Dr. Sakari has written several articles and essays in museum catalogues and art history books.
Dr. Sakari served a six-year period as the board member of the University of Arts and is currently a board member of the IHME Festival and the Finnish Cultural and Academic Institute in Japan.