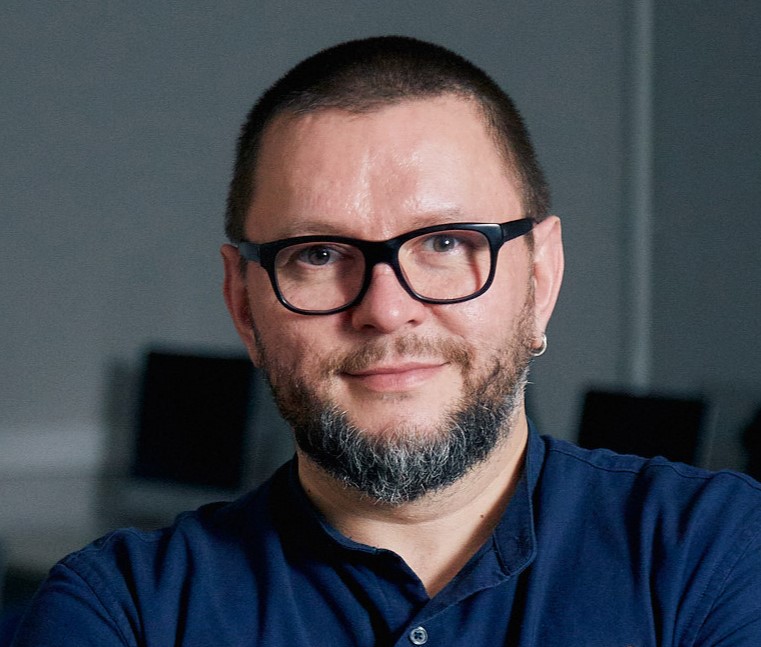 Born in Leningrad in 1977. Designer, photographer, art critic and graphic archaeologist. Karshak graduated from the Department of Information Design of Shtiglits St. Petersburg State Academy of Arts and Industry, and later postgraduate studies there in Theory and History of Art and Architecture, he trained and taught at the Berlin Higher School of Arts. Author of the book 'From the Psychology of Everyday Type to Graphic Archeology' (2006), as well as dozens of articles on design, advertising and fine arts. Karshak's works are located in the collections of the National Library of Russia, the State Museum of Vladimir Nabokov, the State Museum of the Political History of Russia, the State Museum «Tsarskoye Selo Collection».
Mitya Kharshak is a member of the Union of artists of Russia, member of the jury of numerous Russian and international professional exhibitions and competitions, including the European Design Awards 2020 and 2021, where he represents Russia on the jury.
In 2012, Mitya Harshak's photo project "Scaffolded City" was shown within the official program of the Night of Museums in Tkachi creative space. In 2014, this project was presented in the official program of the festival "Saint-Petersburg. Take another look" in London, Manchester and Dublin.
Since 2007, he has been the founder and editor-in-chief of the Projector magazine.
In 2020, he curated of the joint project of Manege Central Exhibition Hall and the School of Design of the National Research University Higher School of Economics — St. Petersburg "33 Characters".