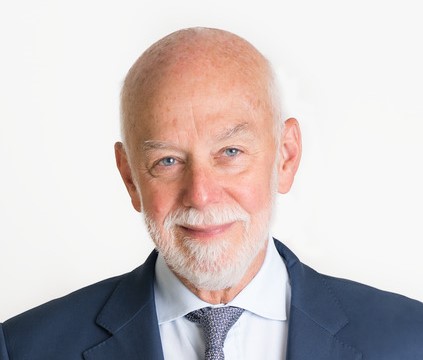 As Director of the Solomon R. Guggenheim Museum and Foundation, Richard Armstrong leads the Guggenheim Foundation and its constellation of museums, including the flagship Solomon R. Guggenheim Museum, New York; the Peggy Guggenheim Collection, Venice; the Guggenheim Museum Bilbao; and the future Guggenheim Abu Dhabi. Armstrong also serves on the Guggenheim Foundation Board of Trustees. He was named to the directorship in November 2008.
During Armstrong's tenure, the Guggenheim has undertaken a number of innovative global initiatives aimed at broadening the geographical scope of the museum's collection and activities. Several programs focus primarily on Asia, Latin America, and the Middle East: the Asian Art Initiative; Guggenheim UBS MAP Global Art Initiative; Robert H. N. Ho Family Foundation Chinese Art Initiative; and the future Guggenheim Abu Dhabi Museum. Additional multi-disciplinary projects launched under Armstrong's leadership include You Tube: Play, the mobile laboratory BMW Guggenheim Lab, and Guggenheim Social Practice. Armstrong also oversaw the Guggenheim Helsinki Design Competition and the unrealized Guggenheim Helsinki project.
With an emphasis on scholarship, exploring lesser-known histories, and in-depth presentations of single artists, exhibitions presented under Armstrong's direction include: Maurizio Cattelan: All; Italian Futurism 1909 to 1944; Picasso: Black and White; Christopher Wool; V.S. Gaitonde: Painting as Process Painting as Life; Zero: Countdown to Tomorrow 1950s-1960s; On Kawara; Alberto Burri: The Trauma of Painting; Doris Salcedo; Agnes Martin; Danh Vo; Giacometti; and Hilma af Klint: Paintings for the Future.
Prior to his directorship of the Guggenheim, Armstrong was the Henry J. Heinz II Director at Carnegie Museum of Art, Pittsburgh (1996—2008).
From 1981 to 1992, Armstrong was a curator at the Whitney Museum of American Art. In 1980, he served on the Artists Committee to organize the Museum of Contemporary Art (MOCA), Los Angeles. He began his career as a curator at the La Jolla Museum of Contemporary Art in California (1975-79).
Armstrong serves on a number of foundation boards, and is a member of the Association of Art Museum Directors (AAMD). A native of Kansas City, Missouri, Armstrong graduated from Lake Forest College in Illinois with a BA in art history, having studied at the Université de Dijon and the Université de Paris, Sorbonne.