Titanic Orchestra, a Tomsk Youth Theatre performance, has been nominated for the Golden Trezzini Award, 5th season, "Best Implemented Theatre Set Design" category.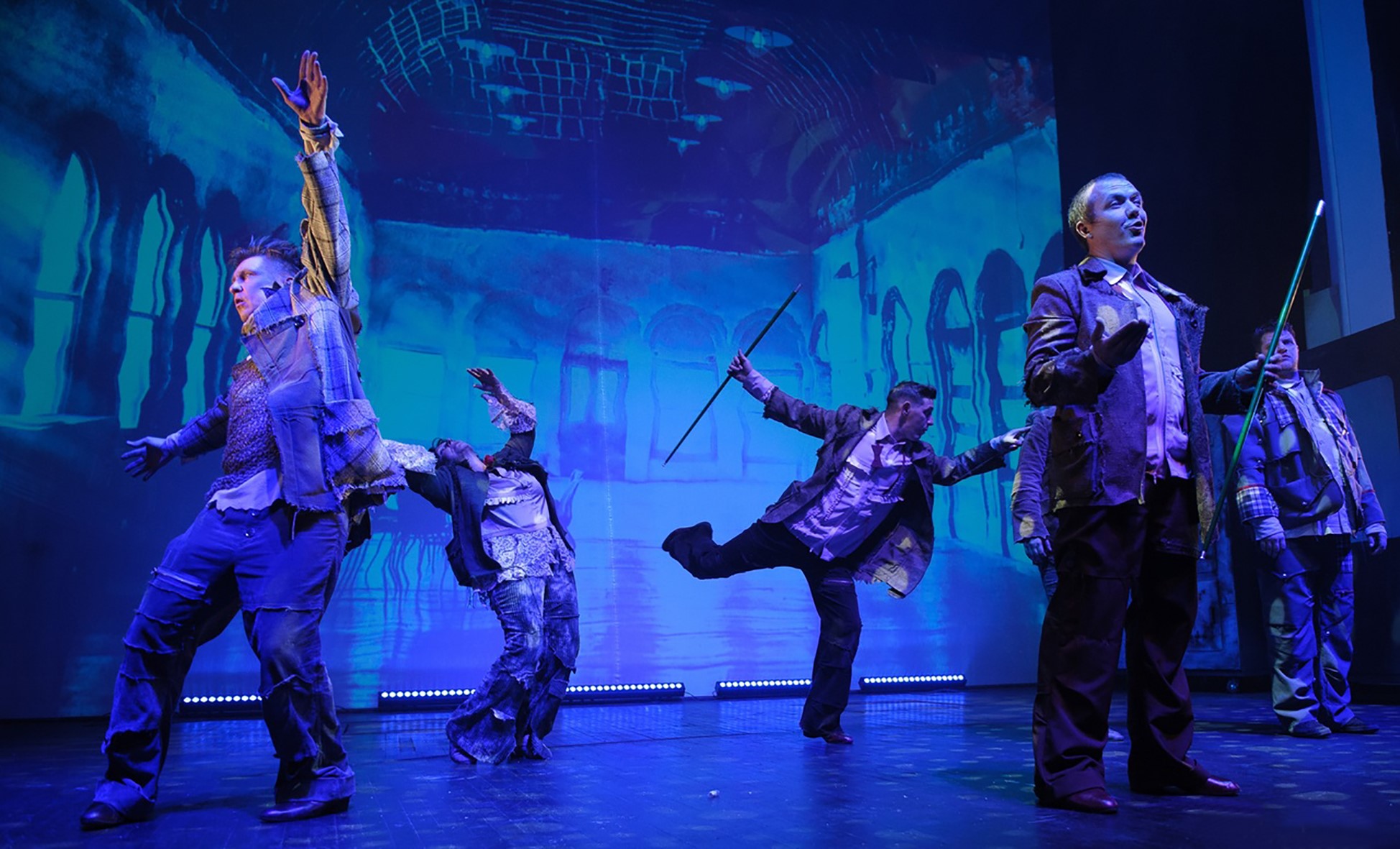 Vladimir Avdeyev, stage designer, artist, member of the Union of artists of Russia, created the set design for the performance and proposed his work for the award.
The audience space of the theatre damaged during the fire played its part in the staged version of Titanic Orchestra by Christo Bojčev, directed by Evgeny Rogulkin. The action proceeds in an old abandoned railway station where trains don't stop. The locals are sunk by despair and hopelessness like passengers of the well-known liner. Looking for salvation, they catch on the wreck of reminiscences left in the luggage lockers and rush about the stage, whipped by the force of human emotions.
Golden Trezzini website users can now vote for their preferred projects at the Awards' official website goldtrezzini.ru, the organizers said. The results will determine the winner of the special Premio del Pubblico (People's Choice Award), which is to be announced on November, 15. To vote for Titanic Orchestra, one should click the "like" icon at the bottom of the project's description https://www.goldtrezzini.ru/en/nominees/titanic/. Voting for People's Choice Award winner takes place separately and independently from the Jury's voting.
The Golden Trezzini Awards for Architecture and Design, established in 2018, are named after Domenico Trezzini (1670—1734), Russian architect of Swiss origin, the first architect of St. Petersburg. The Honorary Chairman of the International Council of the Awards is Mikhail Piotrovsky, director of the State Hermitage.
The motto of the Awards is 'Architecture as Art'. The aim of the Awards is turning the most artistically valuable architectural, design, restoration, scenography, and exhibition projects into museum objects. The Golden Trezzini winning projects, selected by more than 230 experts from 34 countries are transformed into museum exhibits in order to keep and showcase their historical, cultural, scientific and artistic value the best way.
"Best Implemented Theatre Set Design" category was introduced in 2021, Mozart "Don Juan". Dress rehearsal by the stage designer Maria Tregubova (Petr Fomenko Workshop Theatre, Moscow) being the first winner.
Applications for the 5th International Golden Trezzini Awards for Architecture and Design are open at https://www.goldtrezzini.ru/en/ till September 15, 2022. We invite nominees from all over the world: developers and planners, architects and renovators, designers and interior decorators, theatre artists, as well as students of architecture schools and departments. Participation is free of charge.
The Golden Trezzini Awards Gala ceremony will take place on November, 15, 2022 in St. Petersburg.
---
More news of the Golden Trezzini Awards:
https://goldtrezzini.ru/en/news/
Follow us on social media:
https://www.facebook.com/trezziniawards/
https://www.instagram.com/trezziniawards/