The countdown to the 2023 Golden Trezzini Gala has begun. Tomorrow in St. Petersburg, the Worldwide St. Petersburg Club will announce the winners of the Golden Trezzini Awards 2023 for the sixth consecutive year. The event will take place at the State Hermitage on the stage of the Hermitage Theatre, and the audience will be able to watch the broadcast on the Internet in two languages, Russian and English.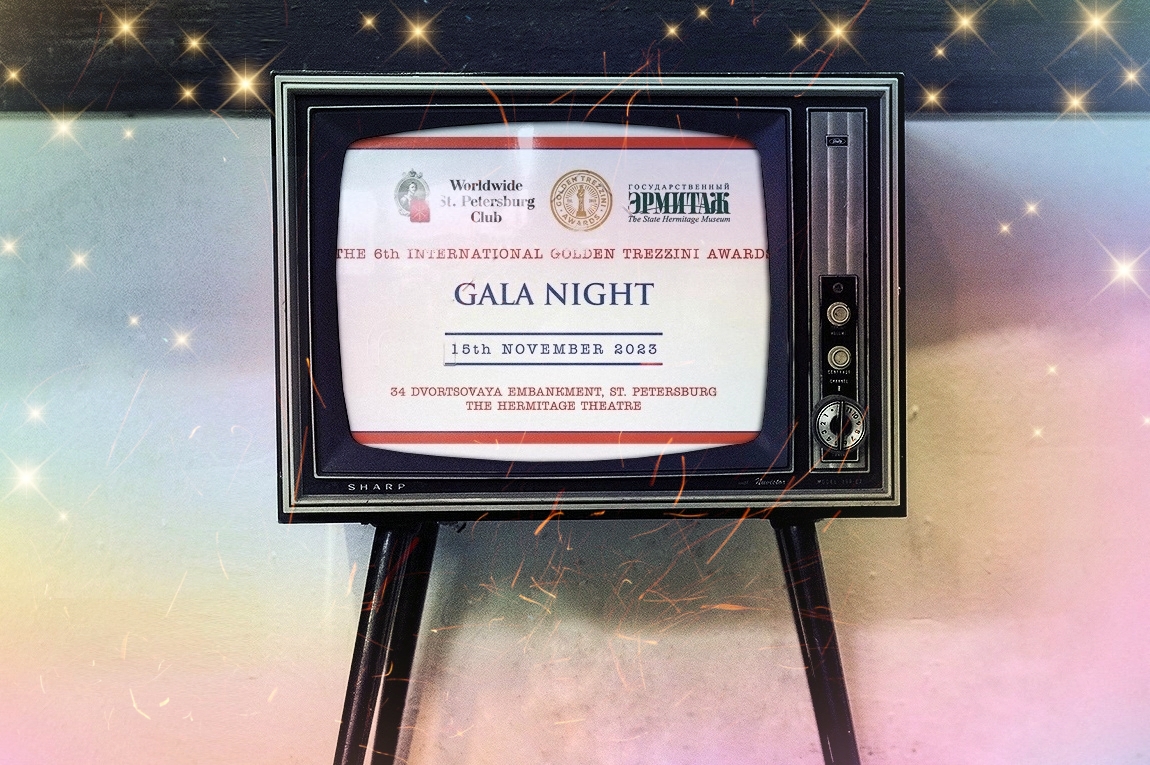 The ceremony will be hosted by Honored Artist of Russia Nikolai Pozdeev. The St. Petersburg Symphony Orchestra will perform for the audience under the baton of its Artistic Director and Chief Conductor, National Artist of Russia Sergey Stadler (conducted by Pavel Petrenko). The winners will receive gilded statuettes of the first architect of St. Petersburg Domenico Trezzini, special prizes and certificates. Winners who are unable to attend will receive their awards by mail after the Gala.
Find out more here: https://goldtrezzini.org.
Link to view in English: https://www.youtube.com/live/lvj7R6o3Bgk?si=vhdZanIcNiE-tRJ8
Link to view in Russian: https://www.youtube.com/live/QPPT-rfZZTM?si=5gqrhEllAudbgvJB
The evening is scheduled to begin at 18:00, November 15 (GMT+3).
See you at the Hermitage!
---
More news of the Golden Trezzini Awards:
https://goldtrezzini.ru/en/news/
Follow us on social media:
https://www.facebook.com/trezziniawards/
https://www.instagram.com/trezziniawards/