On April 19 (Wednesday) the major building of the National Library of Russia (Sadovaya Street 18) will host the first science and practice conference with international attendance – TOPICAL ISSUES OF LIBRARY ARCHITECTURE AND DESIGN.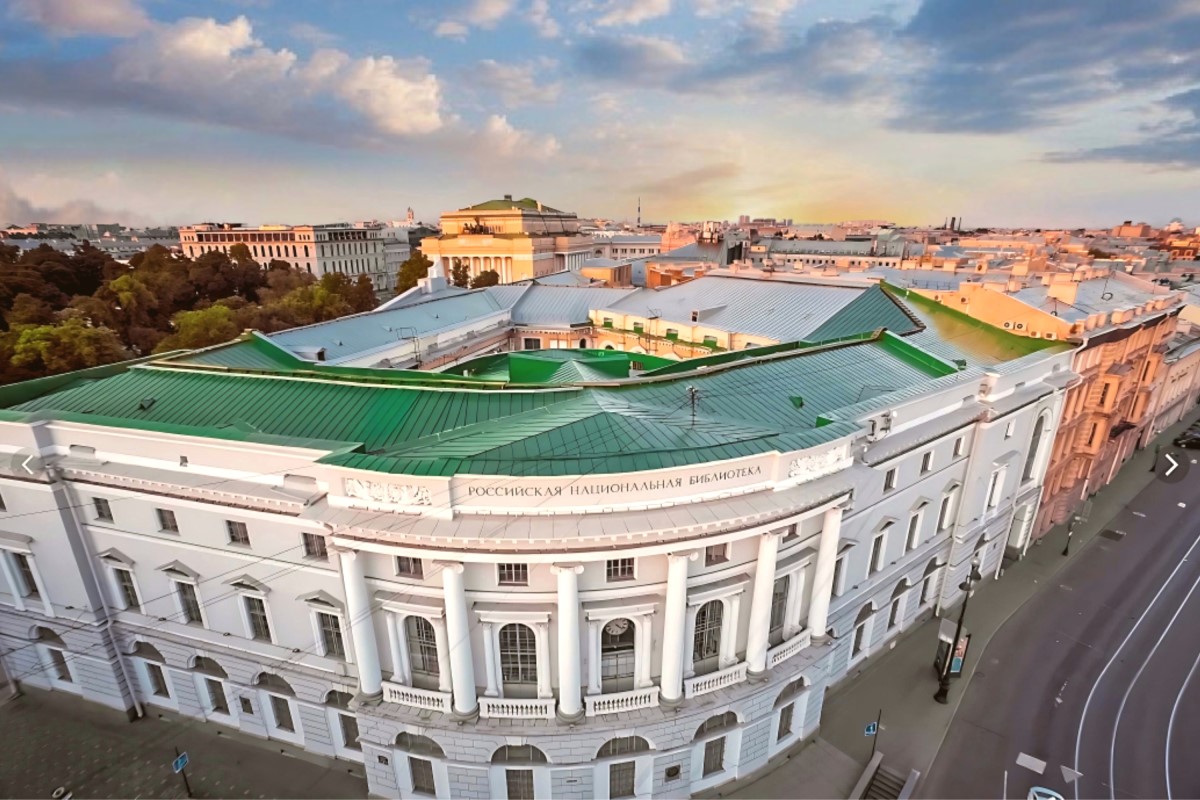 It will be a place to discuss the place and role that architects and designers have in public library building and renovation. Participants of the event will discuss how the public demand to the temples of books changed, and also talk about the new guidelines and standards required in the area of library design. Moreover, they will be introduced to a theory about library premises planning and cases of its practical implementation.
Vladimir Gronsky – General Director of the National Library of Russia, and Natalia Sidorkevich – Chairlady of the Board of the Worldwide St. Petersburg Club will greet the conference participants together with Zoya Chalova – Director of the Mayakovsky Central Public Library, Pavel Chernyakov – Chairman of the Organizing Committee for the Golden Trezzini Awards, and Uri Resnick – Consul General of the State of Israel in St. Petersburg.
According to the organizers, the conference agenda includes about 15 speeches on the theory and practice of design, reconstruction, exterior and interior design of libraries.
The list of the conference participants includes Elena Grigoriyeva – Head of Design Team in the Model Libraries Department of the Russian State Library (Moscow), Irina Semenova – Director of the Leningrad Regional Universal Academic Library, Marina Kolesnikova – Chair of the Library Science and Reading Theory at St. Petersburg State Culture Institute, Arseny Mamoshin – Senior Architect at Mamoshin Architectural Studio, Jorge Luis Veliz Quintana – an architect from Cuba, as well as other library experts along with architects and designers of library premises.
The conference will also become a place to present projects of Russian and foreign libraries that competed for the title of the Best Design Project for Library during the Golden Trezzini Awards for Architecture and Design in 2021—2022.
The conference offers face-to-face and virtual participation.
The conference is organized by the Worldwide St. Petersburg Club in collaboration with the Organizing Committee of the International Golden Trezzini Awards for Architecture and Design and the National Library of Russia.
---
More news of the Golden Trezzini Awards:
https://goldtrezzini.ru/en/news/
Follow us on social media:
https://www.facebook.com/trezziniawards/
https://www.instagram.com/trezziniawards/