This is the news we've all been waiting for!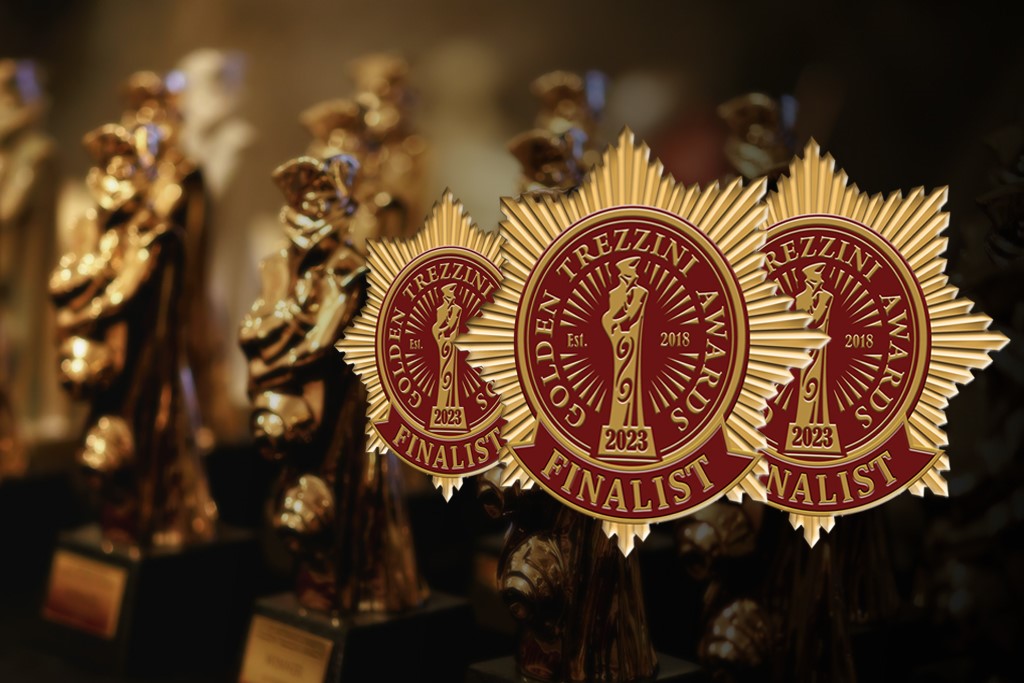 Here are this year's 54 finalists: https://www.goldtrezzini.ru/en/finalists2023/.
Congratulations to all the finalists! This doesn't mean the rest of the applicants won't have any chance to become a laureate!
2023 Golden Trezzini finalist badge and social media templates are available here.
On November 15, the day of the awarding ceremony, the major category winners will not be the only to announce. We will also name several special category winners as well as Golden, Honourable and Special Mention certificate holders and laureates of Premio del Pubblico (People's Choice Award based on the voting going on till October 30). See me about the awards system at https://www.goldtrezzini.ru/en/prizes/.
The winners will be announced live on Wednesday, November 15, at the invitation-only 6th Golden Trezzini Awards Ceremony at the State Hermitage Museum in Saint Petersburg. The Organizing Сommittee will broadcast the ceremony on YouTube at https://www.goldtrezzini.org.
Submissions for the 7th Golden Trezzini Awards to open in February 2024.
Questions? Please email us at [email protected].
---
More news of the Golden Trezzini Awards:
https://goldtrezzini.ru/en/news/
Follow us on social media:
https://www.facebook.com/trezziniawards/
https://www.instagram.com/trezziniawards/