Dutch architect Aat Vos, creative director of aatvos, joined the international jury of the Third Golden Trezzini Awards for Architecture and Design.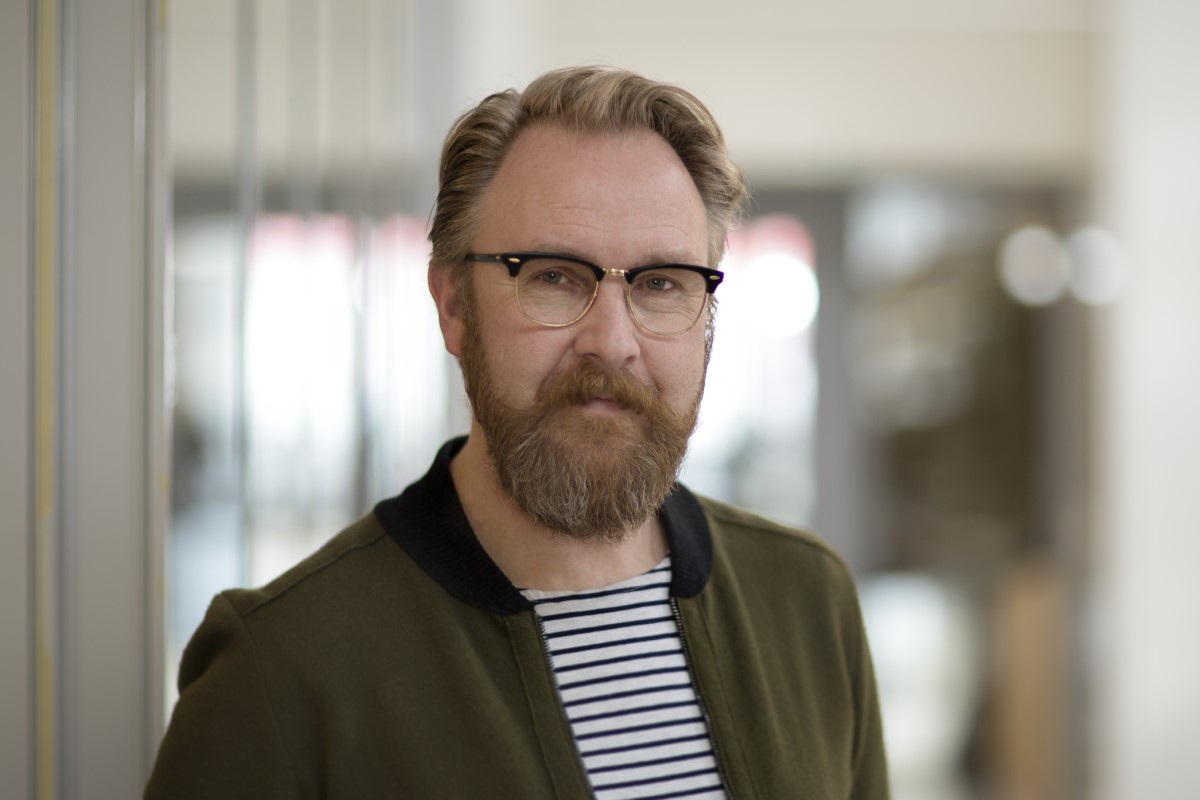 Aat Vos is an international creative guide and architect, speaker on the subject of third place development, creative director at aatvos b.v., Netherlands.
"One of the highlights of this year is without a doubt being a Jury Member of the Golden Trezzini Awards Jury," Mr Vos says. "I am excited about this year's motto, 'Architecture as Art' as to my experience succesful architecture should be a symbiosis of technique, beauty and function. Just like the Roman architect Vitruvius has taught us with his definition of Architecture. It is a great honor to judge which entries for the Golden Trezzini Awards answer that definition."
After over thirty years of designing libraries, Aat Vos developed a unique view of spaces with a public program. His mission is to create places where people feel welcome and inspire others to do the same. Vos works as a consultant for the renewal of libraries and public places like theaters, culture houses, and other public programs throughout Europe. In collaboration with residents and professionals he elevates public spaces to a higher level and transforms these into 'third places for all' that contribute to and cater for localism. In his workshops and talks Aat Vos brings clarity in urban issues, public solutions and places local challenges in perspective.
Among his most inspiring projects are the Kalk Library in Cologne (Stadtbibliothek Köln), Hubland Library in Würzburg and the much-praised Deichman Biblo Tøyen youth library in Oslo, Norway (Norwegian Library of The Year 2017). Besides his work for the Amsterdam Public Library (OBA) and Oslo Public Library (Deichman), the aatvos team currently works on the renewal of the Central Library in Cologne, Bildungshaus Norderstedt, Music Quarter (Enschede) and the Luxor Theatre in Rotterdam. Although Vos specializes in libraries, the principles he follows are universally applicable. This is also reflected in his book 3rd4ALL — How to Create a Relevant Public Space.
Aat Vos has previously been a jury member for several architecture prizes: Drentse Architecture Prize, 2014, 2016. He is a proposed jury member for the competition of the Reykjavik City Library (2020), and City of Löhne Germany, conversion rail station into a third place (2020).
aatvos is dedicated to reviving the public domain. Their experience in architecture, marketing, economics, sociology, psychology, and communication evokes social change through the design of third places. The multidisciplinary approach combining architecture, marketing, design, and communication, makes aatvos a great source of inspiration for a wide variety of clients like governmental organizations, municipalities, libraries theaters, universities, and many more.
The International Golden Trezzini Awards for Architecture and Design are named after Domenico Trezzini (1670—1734), Russian architect of Swiss origin, the first architect of St. Petersburg, author of the Peter and Paul Cathedral, Twelve Collegia Building and other masterpieces of Petrine Baroque. The motto of the Awards is "Architecture as Art." The Awards have been taking place since 2018, supported by the Embassy of Russia in Switzerland, the Embassy of Switzerland in Russia, the Consulate General of Switzerland in St. Petersburg, the School of Architecture and Planning of the University of New Mexico, and a number of other organisations and institutions.
Besides Mr. Vos, the Jury includes architects Daniel Libeskind, Mario Botta, Toyo Ito, Ricardo Bofill, Massimiliano Fuksas, Eduardo Souto de Moura, Chief Design Officer of Ferrari Flavio Manzoni, and other experts from 29 countries.
The Golden Trezzini winners will be awarded with Golden Trezzini figurines and diplomas during the ceremony which will take place at Belmond Grand Hotel Europe, St Petersburg, on December 1, 2020.
Entries for the Third International Golden Trezzini Awards for Architecture and Design can be submitted online till October 15, 2020. Participation is free of charge.
The Golden Trezzini website users are welcome to vote for their preferred projects via Facebook, giving them a chance to win Premio del Pubblico Award. 40+ projects are approved for participation at the moment.
The General Partner of the Golden Trezzini Awards is the State Museum of St. Petersburg History. The System Partner is RBI Group. Partner of a Special nomination is YIT. Official partner of the Awarding ceremony is LenRusStroy Building Corporation. Partner of the Awarding ceremony is Ganga Group. To see the full list of the Awards partners please check: https://goldtrezzini.ru/en/partners-of-the-golden-trezzini-awards-2020/.
Photo by Marco Heyda
Official partners
Media partners