Alexander Borovsky-Brodsky, theatre set designer Distinguished RF Artist, academician of the Russian Academy of Arts, laureate of the State Prize of the Russian Federation has recently joined the Golden Trezzini Awards panel of jurors.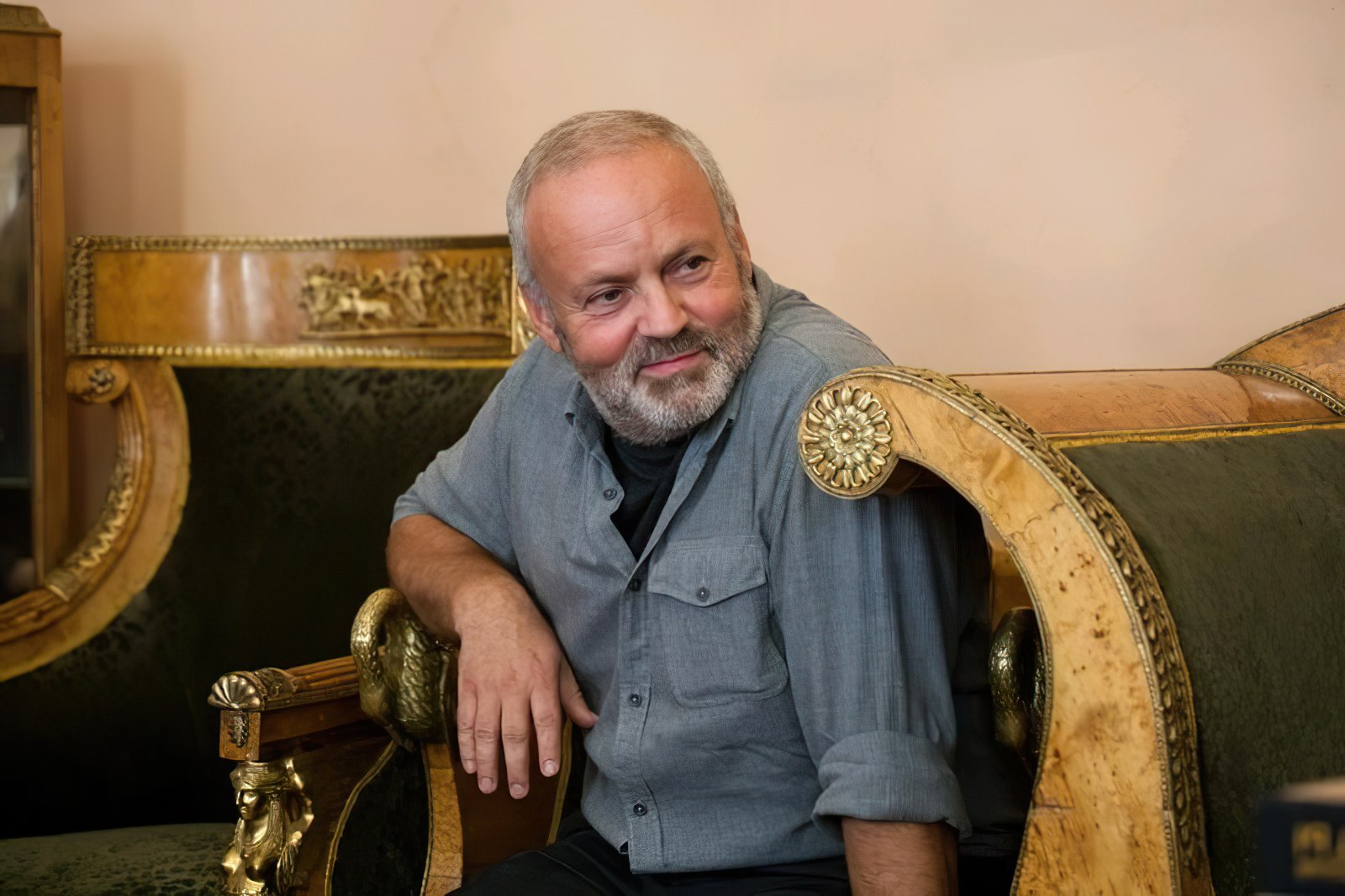 Alexander Borovsky-Brodsky was born in Kyiv in the family of the famous stage designer David Borovsky and graduated from the Moscow Art Theatre School in 1983. Borovsky-Brodsky became the chief artist of Oleg Tabakov Moscow Theatre in 1986, the chief artist of the Vsevolod Meyerhold Art Centre in 2000, the chief artist of the Studio of Theatre Arts in 2005. He is also the chief artist of Maly Drama Theatre – the Theatre of Europe and has been collaborating with Chekhov Moscow Art Theatre since 2001.
Together with Alexander Borovsky-Brodsky, the "theatre section" of the Golden Trezzini jury includes set designers Eduard Kochergin, Ivan Milyaev, Emil Kapelyush, Yuri Kharikov, Viktor Shilkrot, theatre critic Pavel Rudnev, ballet dancer Diana Vishneva, and opera stage director Vasily Barkhatov. In total, the jury consists of more than 200 experts from 32 countries.
Theatre professionals, among others, will evaluate the projects submitted under the category "Best Implemented Theatre Set Design", one of the major Golden Trezzini Awards categories. This year, theatre, opera and ballet set designs implemented in 2021—2023 are accepted. In 2022, the main prize in the category went to Lies, or Baron Munchausen's Last Will, staged by Viktor Kramer at Chekhov Moscow Art Theatre.
The Golden Trezzini Awards for Architecture and Design, established in 2018, are named after Domenico Trezzini, the first architect of St. Petersburg.
The Golden Trezzini Awards are the only international competition evaluating and promoting theatre set design projects as pieces of architecture art and also the only competition where the winning projects are taken into a state museum's collection. The best projects by competitors are added to the collection of the Architectural Graphics Fund of the Museum of St. Petersburg History and take part in an annual exhibition. The Honourary Chairman of the International Council of the Golden Trezzini Awards is Mikhail Piotrovsky, Director of the State Hermitage.
Applications for 2023 Golden Trezzini Awards are open till September 15. Individuals as well as organizations are welcome to submit their projects. Participation is free of charge. The awarding ceremony will be held on November 15, 2023, at the State Hermitage, St. Petersburg.
Photo: St. Petersburg branch of the Union of Theatre Workers of the Russian Federation
---
More news of the Golden Trezzini Awards:
https://goldtrezzini.ru/en/news/
Follow us on social media:
https://www.facebook.com/trezziniawards/
https://www.instagram.com/trezziniawards/