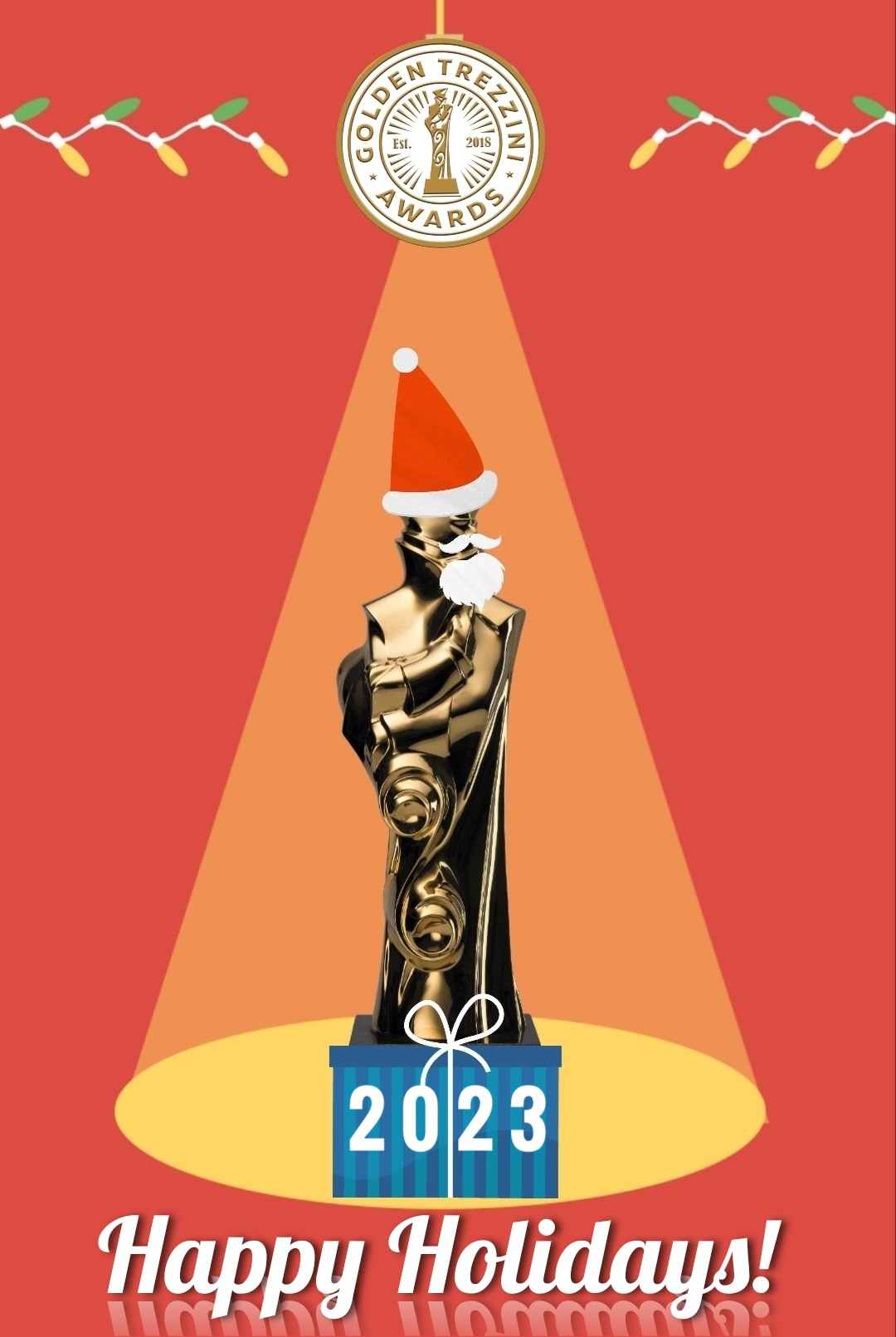 Dear friends!
Time to briefly forget about the race for awards and get into the holiday spirit! No updates, announcements, applications, or deadlines; simply warmth, joy, and happiness from our crew to yours!
Happy Festive Season and may peace, love, and prosperity follow you and your loved ones always.
We look forward to seeing you at the 2023 Golden Trezzini events. Happy holidays!
Golden Trezzini Awards Team