Dr. Mohsen Moosavi, architect in Iran & Canada, professor of architecture at the University of Mazandaran, Iran, has become a member of 2021 Golden Trezzini Awards panel of experts.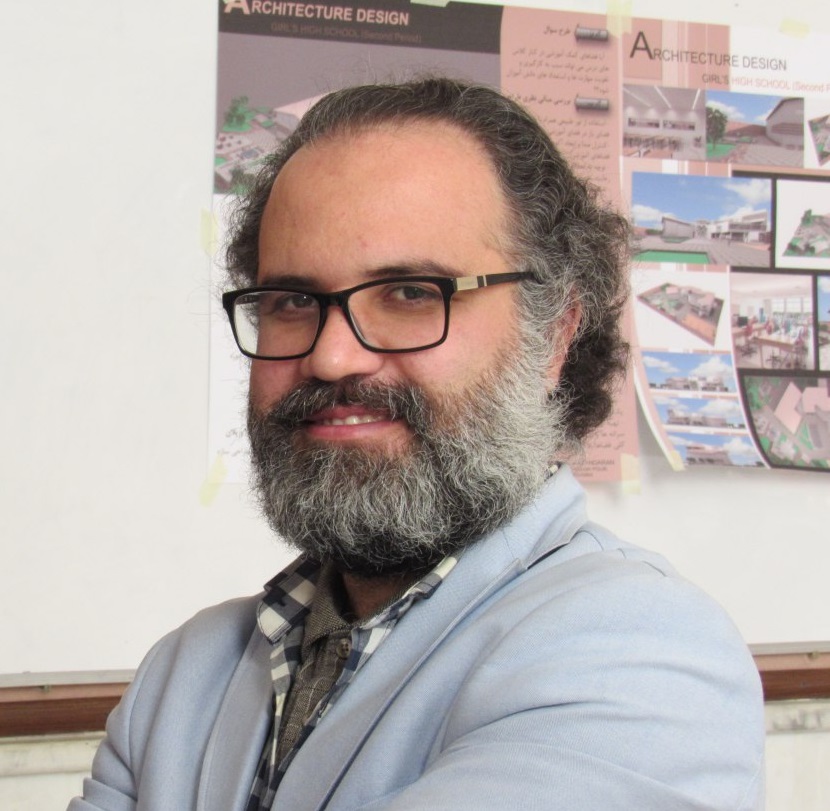 "It is my honor to be on the jury of Golden Trezzini Awards beside the world's greatest architects: Daniel Libeskind, Mario Botta, Toyo Ito, etc. Many thanks to the Golden Trezzini Awards for this invitation. In my opinion, these awards are among the best in the world, because of having a special attitude towards the discipline of architecture and design", Mohsen Moosavi says.
Dr. Moosavi, architect of numerous buildings and winner of several architectural competitions, deeply believes that he has learned architecture from nature, vernacular architecture and also the architects/professors of several universities in the world: University of Tehran, Art University of Isfahan, Carlton University, University of Toronto, Ghent University, KU Leuven, University of Sydney, etc. He finds inspiration in music and poetry as well.
Mohsen Moosavi published 15 books and about 50 papers on architecture. His research interests include architectural pedagogy, social and environmental sustainability, vernacular architecture and architectural design process. Remarkably, he contributed to the creation of the project of Islamic Art Museum of Iran, which became a Golden Trezzini Awards finalist in 2020.
University of Mazandaran is headquartered in the city of Babolsar, Iran. Currently the largest state higher education center in the province of Mazandaran, it had formerly consisted of a number of tertiary education centers, which were officially merged to form what is now known as University of Mazandaran in 1979. The University has now about 12 000 students at undergraduate, graduate, and post-graduate levels and over 350 faculty members.
The Golden Trezzini Awards for Architecture and Design are named after Domenico Trezzini (1670—1734), Russian architect of Swiss origin, the first architect of St. Petersburg. The motto of the Awards is 'Architecture as Art'. The Domenico Trezzini gilded statuettes are awarded to the authors of architectural and designer projects that amount to works of art. The Honorary Chairman of the International Council for the Golden Trezzini Awards is Mikhail Piotrovsky, President of the World Club of St. Petersburgers and General Director of the State Hermitage.
2021 Golden Trezzini Awards winners will be awarded in November at the Mikhailovsky Theatre. The best projects by competitors will be added to the collection of the Architectural Graphics Fund at the Museum of St. Petersburg History and take part in an annual exhibition at the Peter and Paul Fortress.
Entries are open from March 15 till October 1 at https://www.goldtrezzini.ru/en/application2021/. Nominees from all over the world are invited. Participation is free of charge.
The General Partner of the Awarding Ceremony is the Mikhailovsky Theatre. The General Museum Partner is the State Museum of St. Petersburg History. The independent auditor is Borenius Attorneys Russia Ltd. To see a full list of the Awards partners please check https://www.goldtrezzini.ru/en/partners2021/.
More news of the Golden Trezzini Awards:
https://goldtrezzini.ru/en/news/
Follow us on social media:
https://www.facebook.com/trezziniawards/
https://www.instagram.com/trezziniawards/
Official partners
Media partners