After two and a half months, projects from 32 countries have been submitted.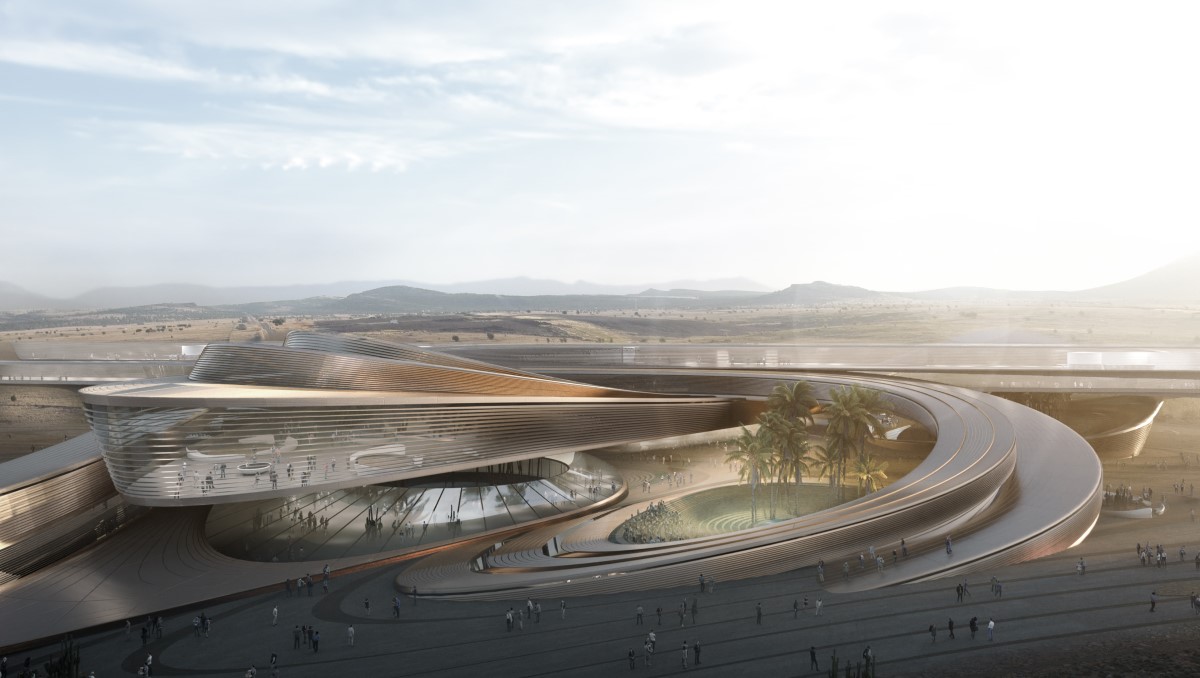 2021 Golden Trezzini Awards nominee: Hyperloop Desert Campus, USA (Pada Labs)
On March 15, 2021, the acceptance of applications for the 4th International Golden Trezzini Awards for Architecture and Design started. Applications are submitted online, checked by the organizing committee and, if complying with the rules of the competition, are allowed to participate. To date, more than 100 projects have been approved, implemented or intended for implementation in 32 countries of the world: Australia, Argentina, Belarus, Bolivia, Brazil, Bulgaria, China, Cuba, Czech Republic, Ecuador, Egypt, France, India, Iran, Iraq, Italy, Korea, Mexico, Netherlands, New Zealand, Nigeria, Peru, Portugal, Romania, Russia, El Salvador, Slovenia, South Africa, Spain, UAE, UK, and USA.
Applications will be accepted until October 1. The projects by the participants will be considered by the Qualification Committee who will determine 3 finalists in each of the major categories — their list is to be published on October 20. Afterwards, the international jury will assess the projects by the finalists, and on November 15, during the Gala-Night at the Mikhailovsky Theatre, the winners will be announced and awarded.
Along with the winners in the major categories, a special Premio del Pubblico Award ("people's choice") laureate is to be announced. The Golden Trezzini website users can vote for their preferred projects via Facebook, giving them a chance to win.
The Golden Trezzini Awards for Architecture and Design are named after Domenico Trezzini (1670—1734), Russian architect of Swiss origin, the first architect of St. Petersburg. The main objective of the Awards, held under the motto 'Architecture as Art', is turning the most artistically valuable architectural, design, restoration, scenography, and exhibition projects into museum objects. The Honorary Chairman of the International Council for the Golden Trezzini Awards is Mikhail Piotrovsky, President of the World Club of St. Petersburgers and General Director of the State Hermitage.
Participation is free of charge, nominees from all over the world are welcome to apply here https://www.goldtrezzini.ru/en/application2021/.
The General Partner of the Awarding Ceremony is the Mikhailovsky Theatre. The General Museum Partner is the State Museum of St. Petersburg History. The independent auditor is Borenius Attorneys Russia Ltd. To see a full list of the Awards partners please check https://www.goldtrezzini.ru/en/partners2021/.
More news of the Golden Trezzini Awards:
https://goldtrezzini.ru/en/news/
Follow us on social media:
https://www.facebook.com/trezziniawards/
https://www.instagram.com/trezziniawards/
Official partners
Media partners