Francesco Bartolomeo Rastrelli Grotto Pavilion in Tsarskoye Selo Facade design and layout. 1760s.
The State Museum of St. Petersburg History — the General Museum Partner of the Golden Trezzini Awards for Architecture and Design — possesses the richest collection of architectural graphics dating back to the 18th through 20th century.
The museum funds contain drawings by famous Baroque and Classicism architects — Francesco Bartolomeo Rastrelli, Antonio Rinaldi, Giacomo Quarenghi, Andrey Voronikhin, Andreyan Zakharov, Carlo Rossi, and Vasily Stasov. Among them are the projects of the Admiralty, Smolny Convent and Kazan Cathedral, Alexandrine Theater, Winter Palace, Yelagin Palace and Palace of Grand Duke Mikhail.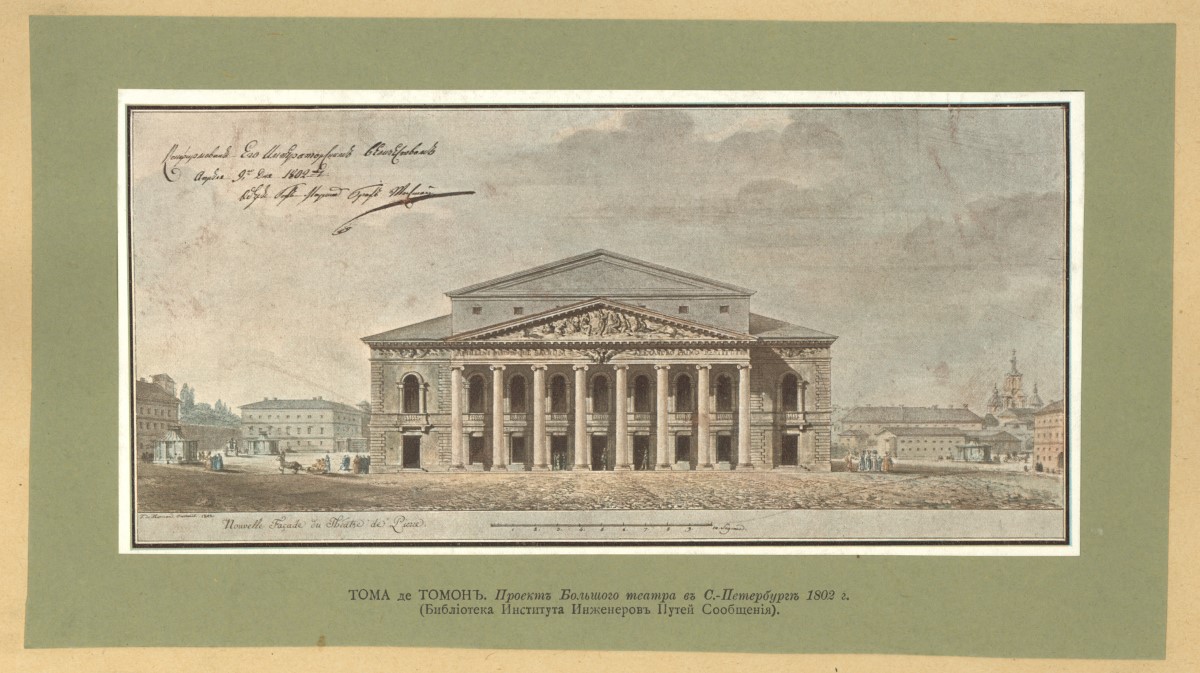 Jean François Thomas de Thomon. Project of Bolshoy Theater in St. Petersburg 1802.
The list of works from the late 19th through early 20th century includes the ones by Ippolito Monighetti, Andrey Stakenschneider, Maximilian von Messmacher, Alexander von Hohen, Andrey Ol, Ivan Fomin, and others. Projects of palaces, residential and public buildings are accompanied by interior designs, furniture drafts and ornamentation layouts.
To a great extent, the architectural graphics owned by the Museum includes works by Soviet architects that determined Leningrad's appearance in 1920s through 1980s: these are the materials that have to do with planning, developing, and beautifying the city.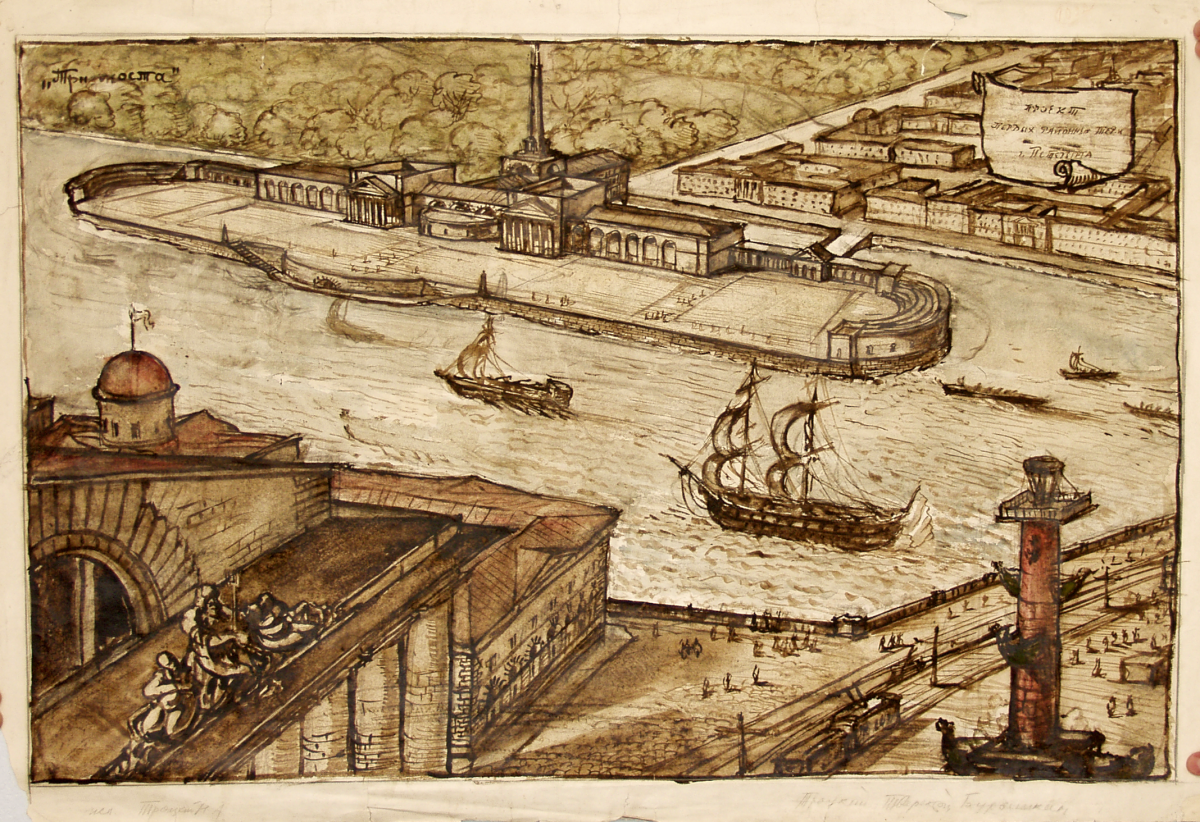 Noah Trotsky, David Buryshkin, Lev Tverskoy. First local bath houses at the Vatny Island (Petrograd). Landscape. Competitive project. 1920.
Graphic sheets from the 1920s through early 1930s present Constructivist age of the Soviet architecture, embodied in fabric kitchens, housing estates for workers, cultural centers, schools, bath houses, and other public facilities. The set of materials dating back to 1930s is as remarkable. Here, one can find projects of district development for Moscow Prospect, as well as the schemes of the new city center.
Information on making memorials and monuments addressing the Great Patriotic War is of extrinsic value.
After the war, many Leningrad-based architects found inspiration in the St. Petersburg classics and designed the new urban development in compliance with the austere and grand style of the Stalinist Empire.
1960s through 1980s were rich in projects of high rise apartment houses, schools, cinemas, sports and trade centers.
The State Museum of St. Petersburg History keeps replenishing its collection with works by contemporary architects. Starting with 2020, the Museum has been accepting the winning projects from the Golden Trezzini Awards for Architecture and Design.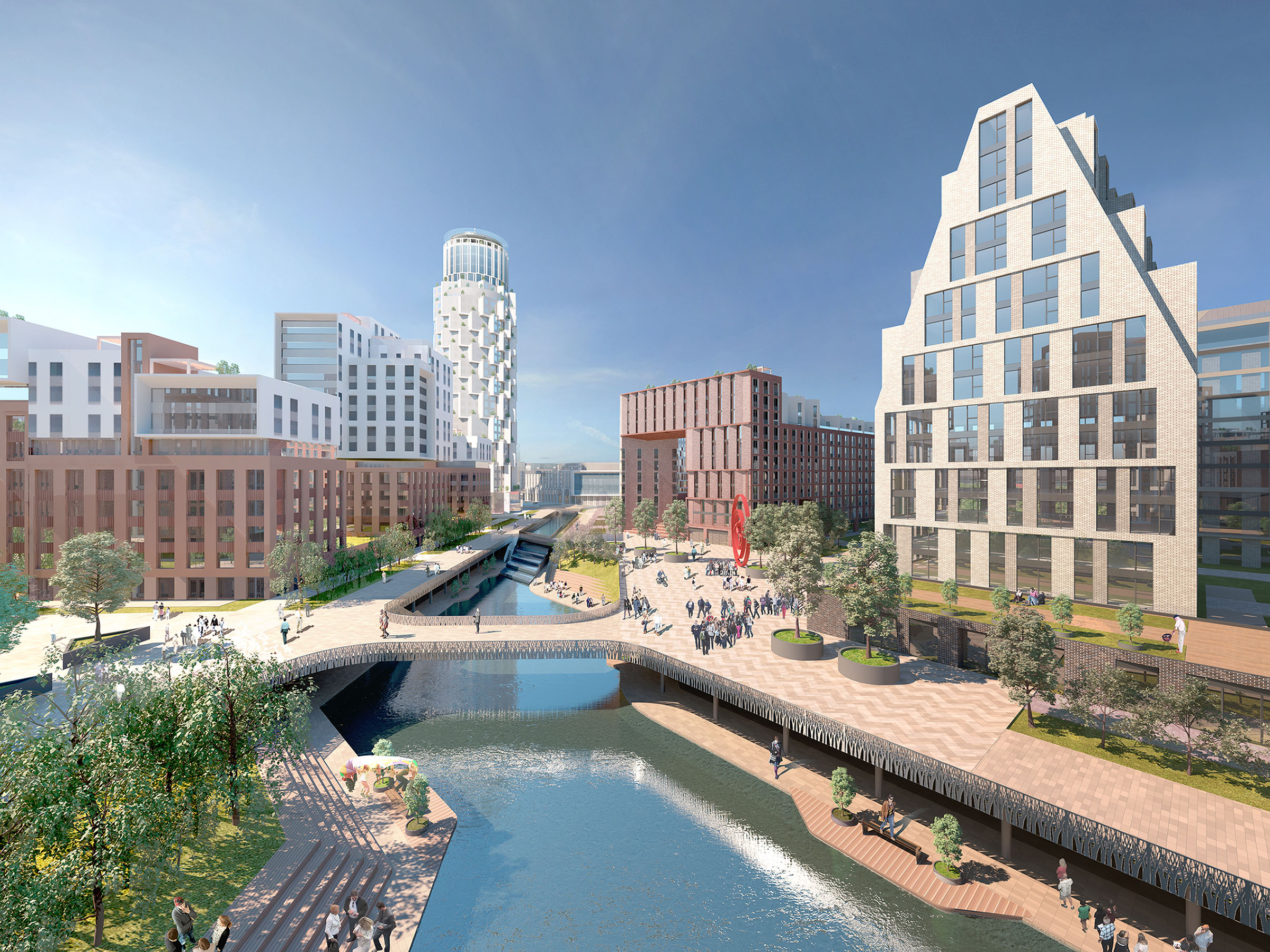 Winner of the Golden Trezzini Awards 2019 in the Best Project of Comfort Class Residential Estate nomination: Russian Europe Eco Development (Kaliningrad) by ASADOV architectural studio.
Official partners
Media partners