Project
Ovidius in Metamorphosis: exhibition at University Libraries, Leuven
Nomination

Best Implemented Project of Temporary or Permanent Museum Exposition
About the project
The exhibition «Ovidius in Metamorphosis» pays tribute to the work of one of the greatest Latin poets: Publius Ovidius Naso.
«Metamorphosis», change and evolution are the common thread in the story. As a human being, Ovidius goes through important evolutions, and his work also develops in various directions. In the exhibition a lot of attention is paid to the «Metamorphoses».
The transformations are creatively translated into a contemporary scenography. The metamorphoses in Ovidius' story are made tangible through a fresh color setting and the use of structures and materials.
We used arc shapes as a connecting element in the exhibition. These arches gradually change color according to the course of the exhibition. The colors are tailored to the different themes in the exhibition.
For the text panels we printed glass with different marble structures.
The exhibited pieces, mainly books, where were accompanied by 'Medusa', a work of art by the Belgian artist Koen Vanmechelen
Location
University Library, Leuven, Belgium
Project implemented in
2020
Applicant nand authors of the project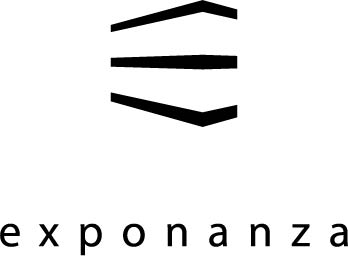 Exponanza is an idea and design studio specialized in scenography for museums, exhibitions, and experience centers.
Creating a meaningful and exciting experience is our trademark.
Therefor we develop a scenography that fits within the substantive framework of an museum or exhibition.
An museum or exhibition visit is a multisensory experience of give and take. For each assignment we look for custom-made inventive and creative perspectives that contribute both shape- and contentwise.