Project
The Avenir
Nomination
Best Project of Premium or Business Class Residential Estate
About the project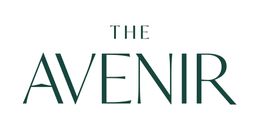 studioMilou's and ADDP Architects 'The Avenir' creates a residential complex which prioritizes strong visual connections with the surrounding streetscapes and the communities. Bringing studioMilou's experience of large-scale public projects, the development goes beyond providing exclusive residences and engages with pedestrians through an emphasis on openness at the street level. A spectacular entrance of cathedral-like proportions, densely landscaped, emanates an atmosphere of accessibility and openness. For the residents, this long corridor leads directly to the apartment access points, also creating a very direct experience from the streetscape to the gardens and home. Located on a natural slope with level differences of nine metres, the design creates landscaped terraces on the lower levels, further greening this densely populated surrounding neighbourhood. Awarded Green Mark Gold project for Singapore, the design includes rooftop gardens and offers views over Singapore cityscape.
Location
River Valley Close, Singapore
Project created in
2018
Applicant and authors of the project


studioMilou is an architectural firm based in Singapore, with branches in Paris and Hanoi which privileges beautifully crafted design. Founded by French architect, Jean-Francois Milou, the studio has a track record in award-winning museum and public projects including the National Gallery Singapore and iconic Carreau du Temple in Paris, along with adaptive reuse, heritage projects and high-end residential projects that bring simple solutions to complex design issues.
Other participants
Client - Carmel Development Pte Ltd / Hong Leong Holdings / Guocoland Limited
Contractor — Lian Beng Construction (1988) Pte Ltd