On August 30, the international exhibition "Architecture as Art" opened at the State Museum of St. Petersburg History.
The exhibition, held in the Ioannovsky ravelin of the Peter and Paul Fortress, showcases projects by the winners and finalists of the 2022 International Golden Trezzini Awards, which took place last year. At the exposition, there are works from 16 countries: Belgium, Brazil, Great Britain, Germany, India, Indonesia, Ireland, Iran, Spain, China, Cuba, Mexico, Poland, Russia, USA, Thailand.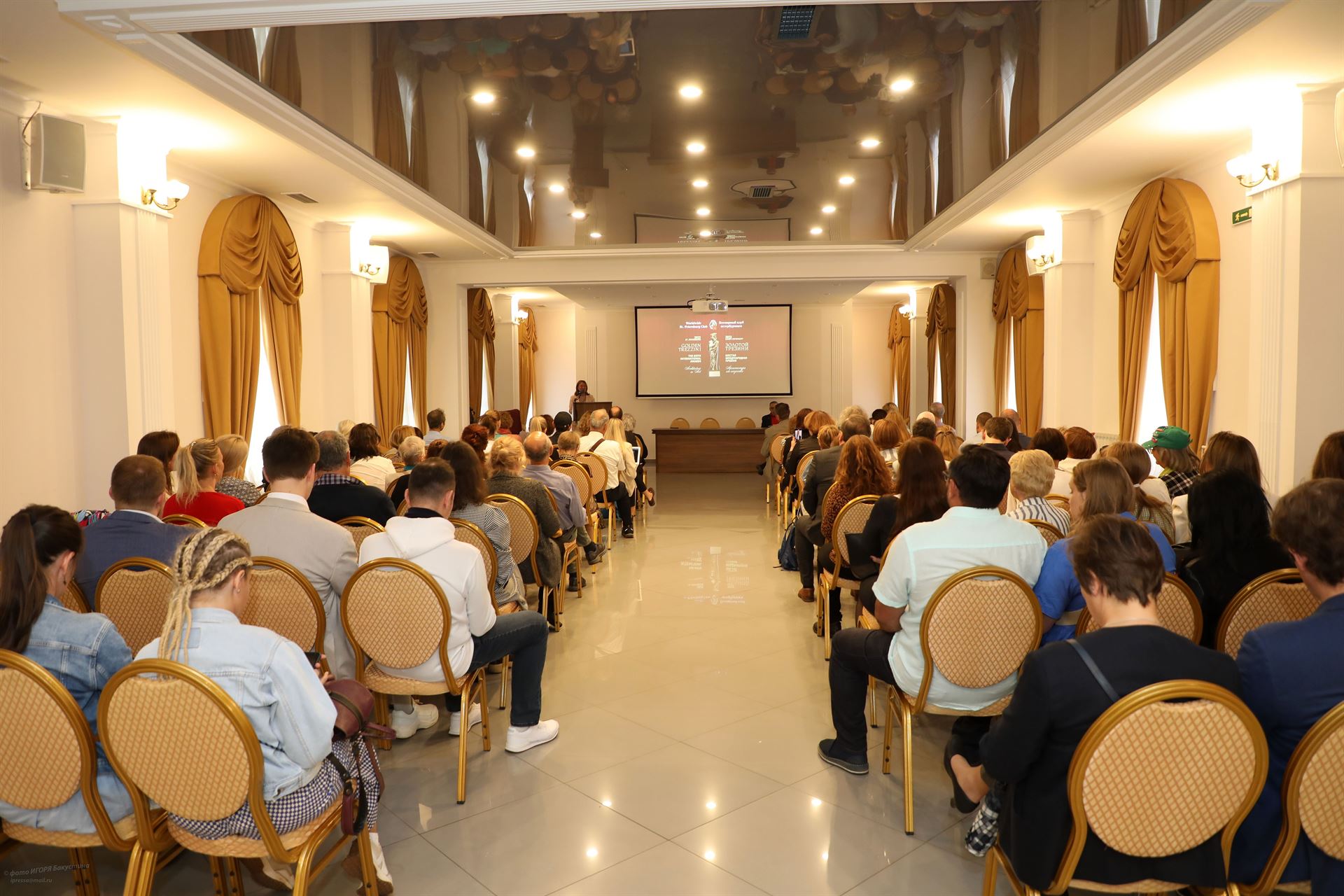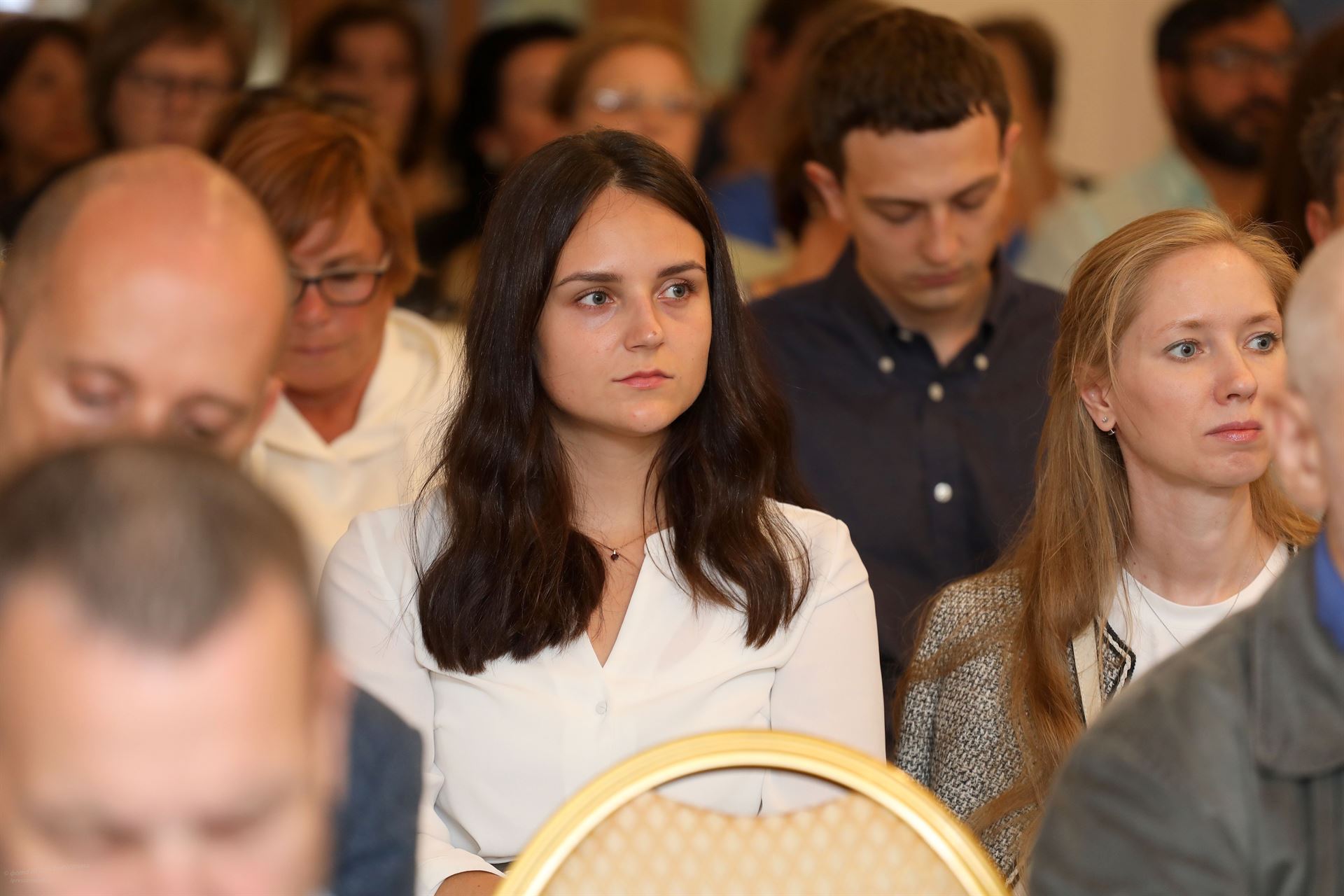 The exhibition opening ceremony included welcome words by Pavel Chernyakov, Chairman of the Organizing Committee of the Golden Trezzini Awards; Irina Karpenko, Deputy Director General of the State Museum of St. Petersburg History; Natalia Sidorkevich, Chairwoman of the Board of the Worldwide St. Petersburg Club; Vladimir Gronsky, General Director of the National Library of Russia; Pavel Sokolov, Chief Architect of St. Petersburg: Vladimir Grigoriev, President of St. Petersburg Union of Architects; Mikhail Mamoshin, Vice-president of St. Petersburg Union of Architects; Anna Kislitsyna, Rector of Saint Petersburg Stieglitz State Academy of Art and Design; Zoya Chalova, Director of Vladimir Mayakovsky Central City Public Library, and Irina Semyonova, Director of the Leningrad Regional Universal Science Library.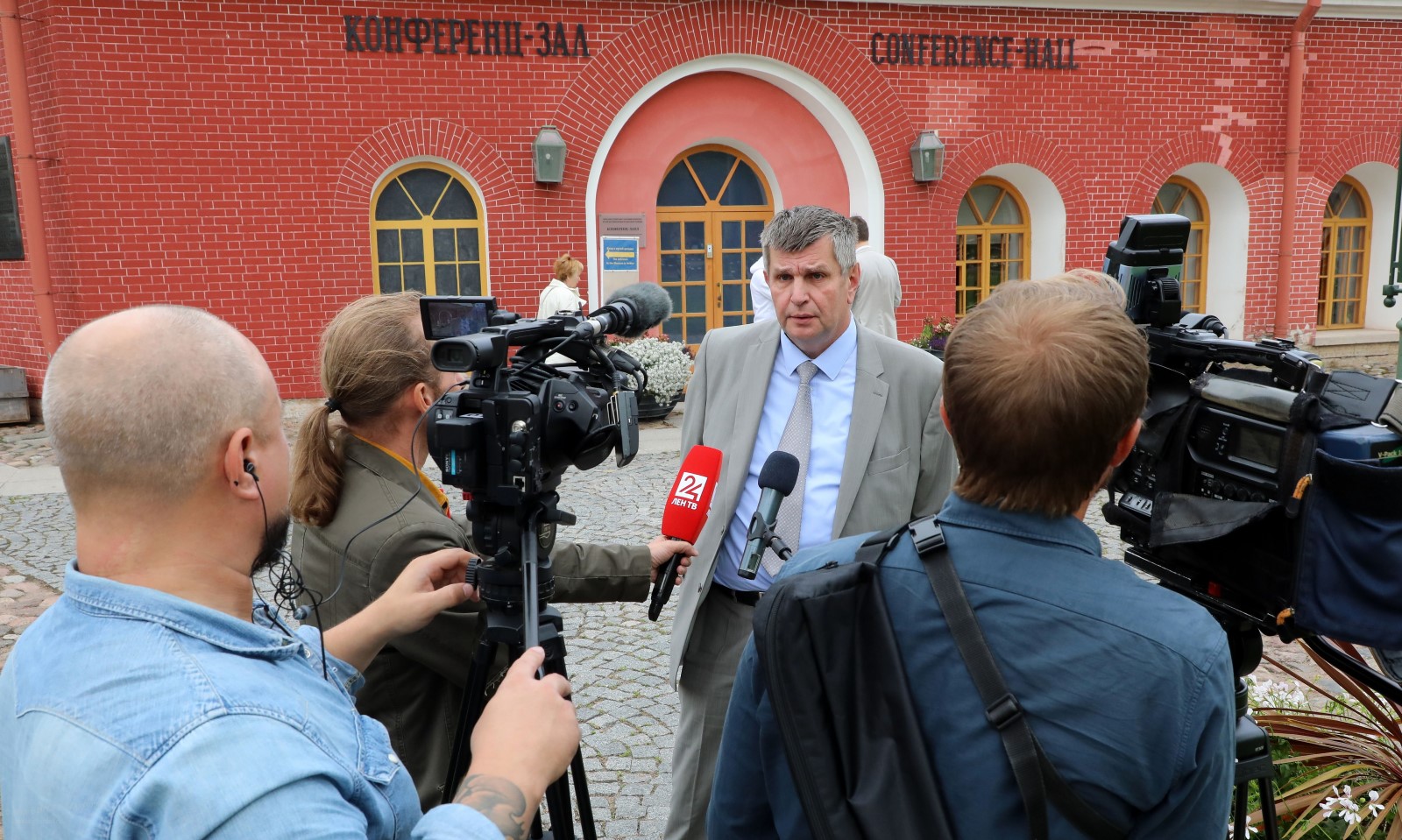 Pavel Sokolov.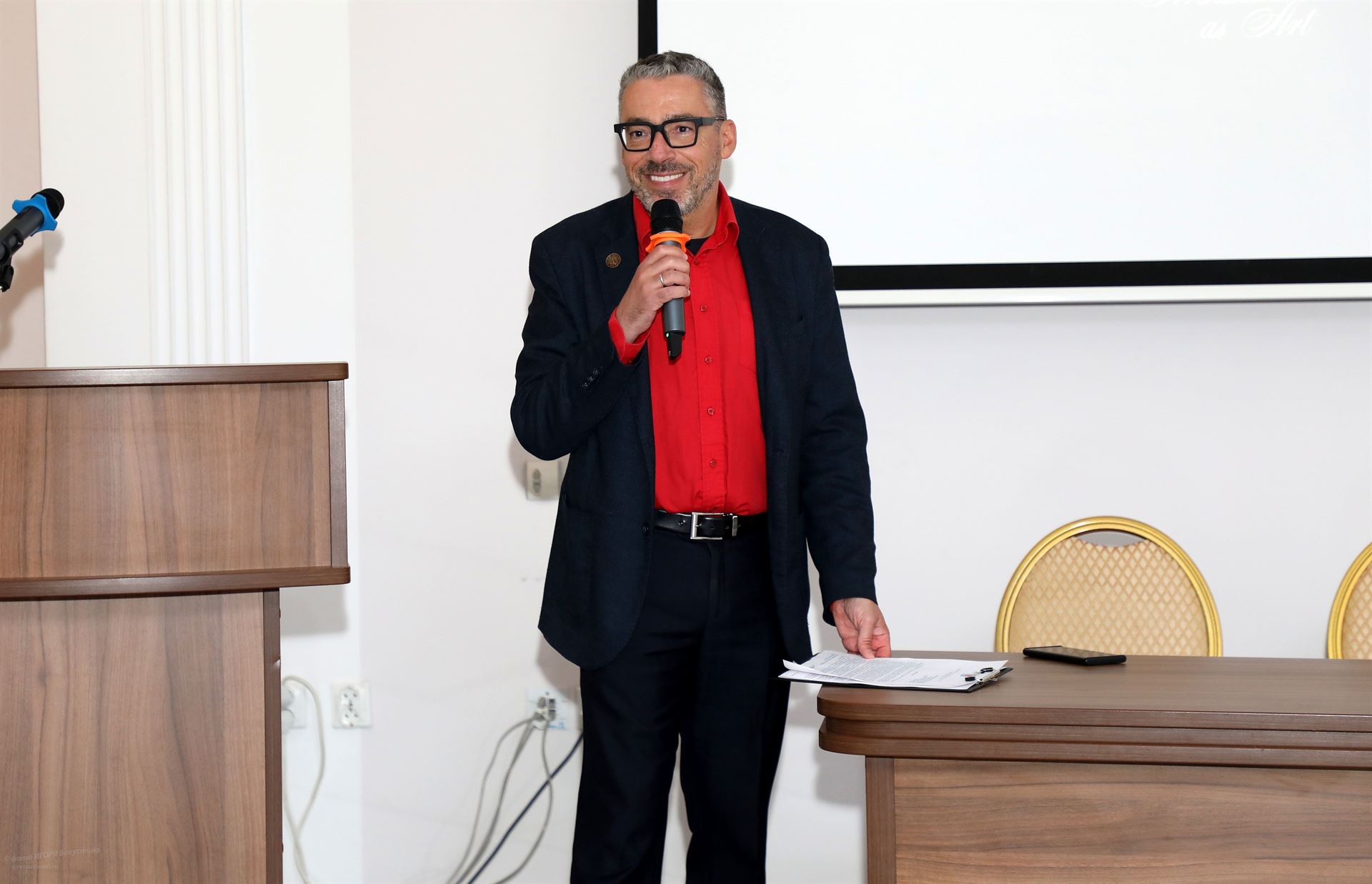 Pavel Chernyakov.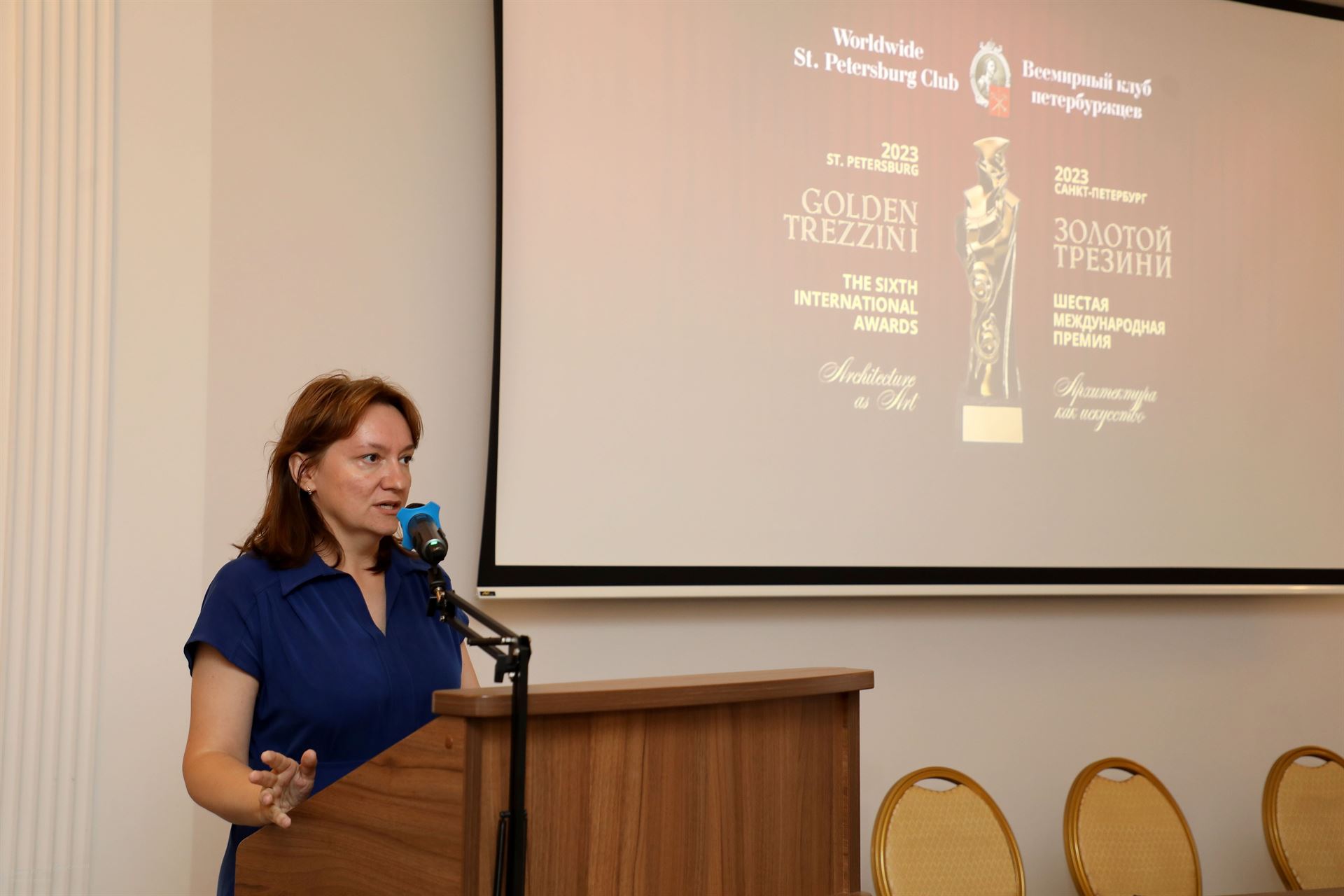 Irina Karpenko.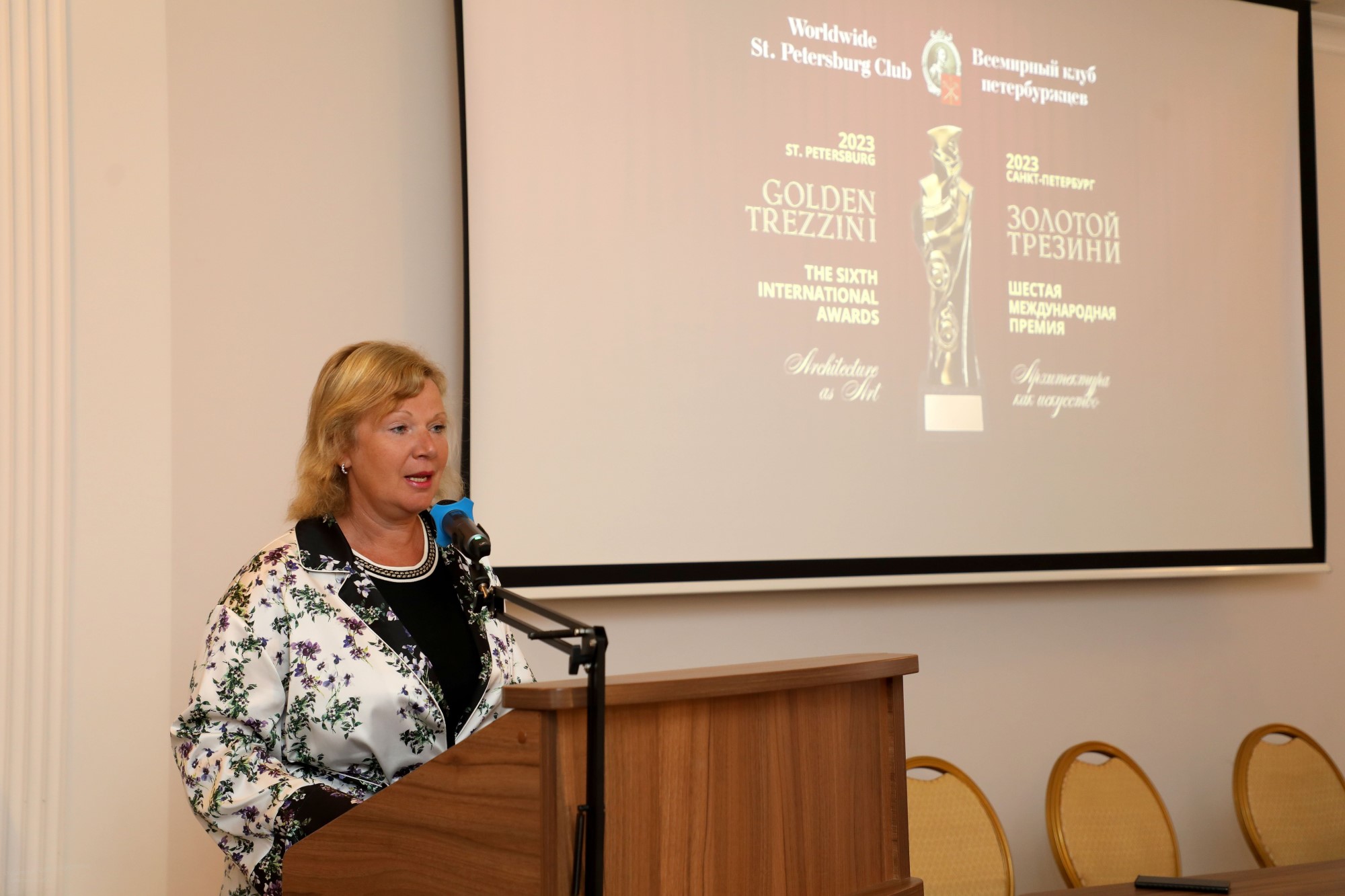 Natalia Sidorkevich.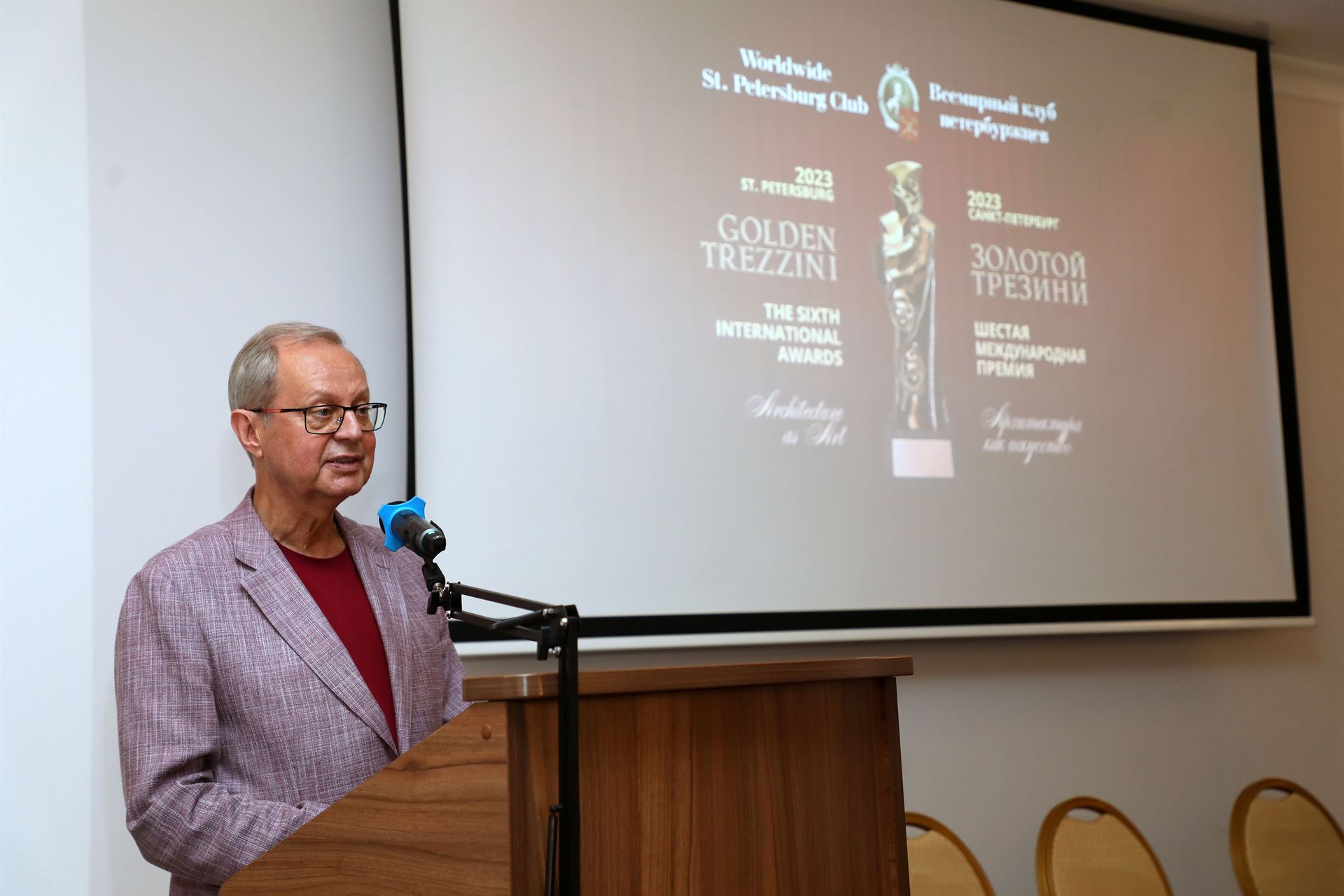 Vladimir Gronsky.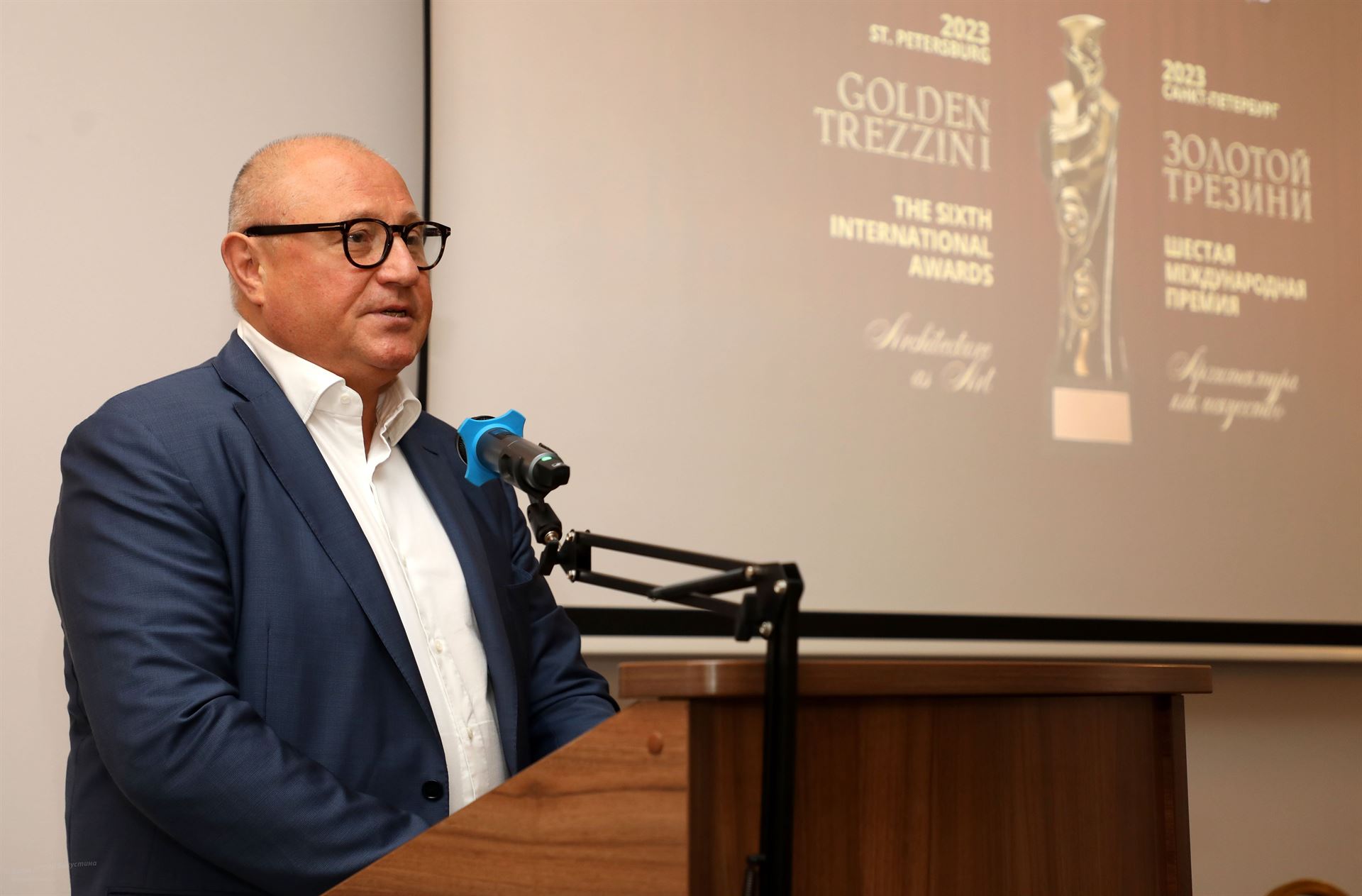 Vladimir Grigoriev.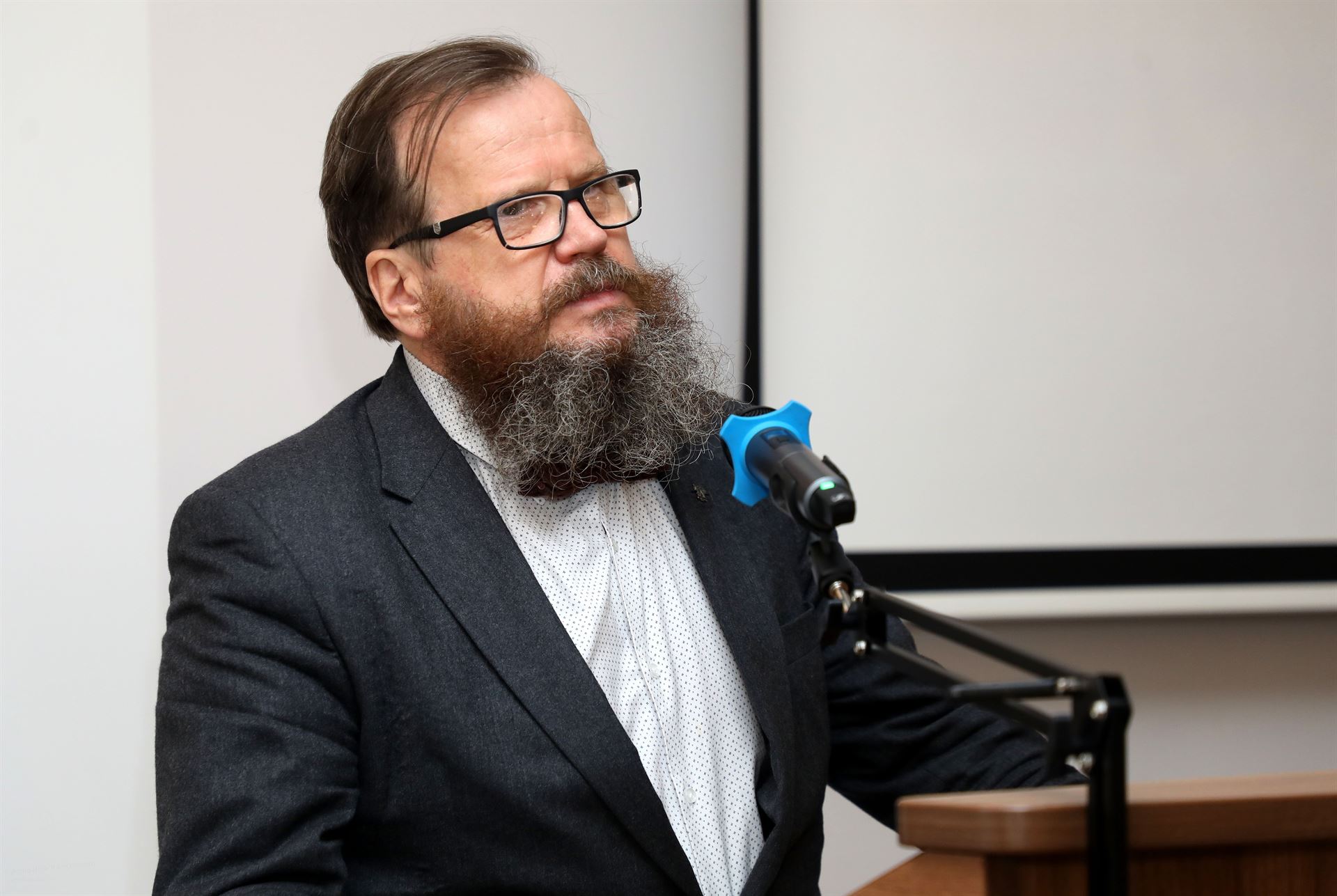 Mikhail Mamoshin.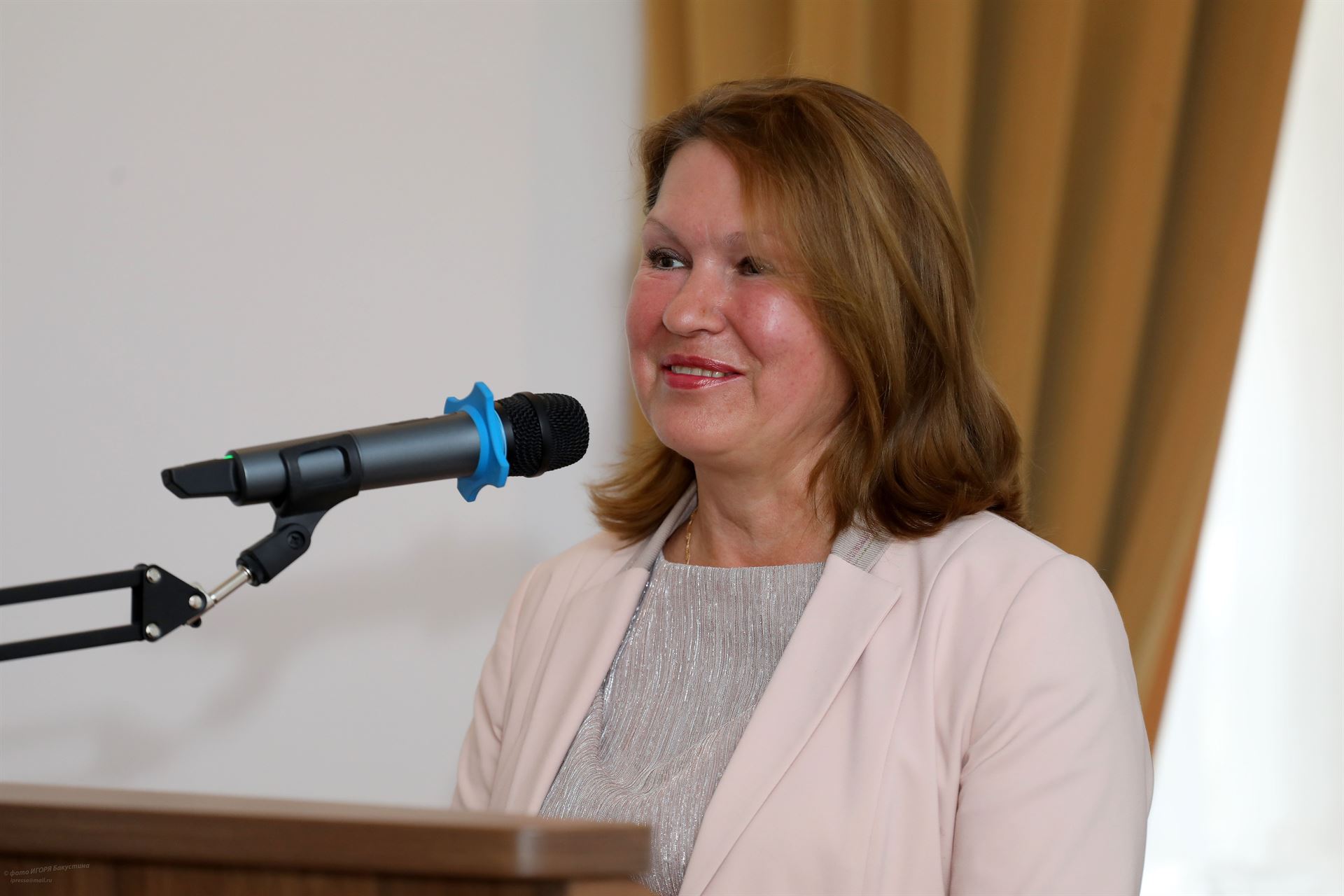 Anna Kislitsyna.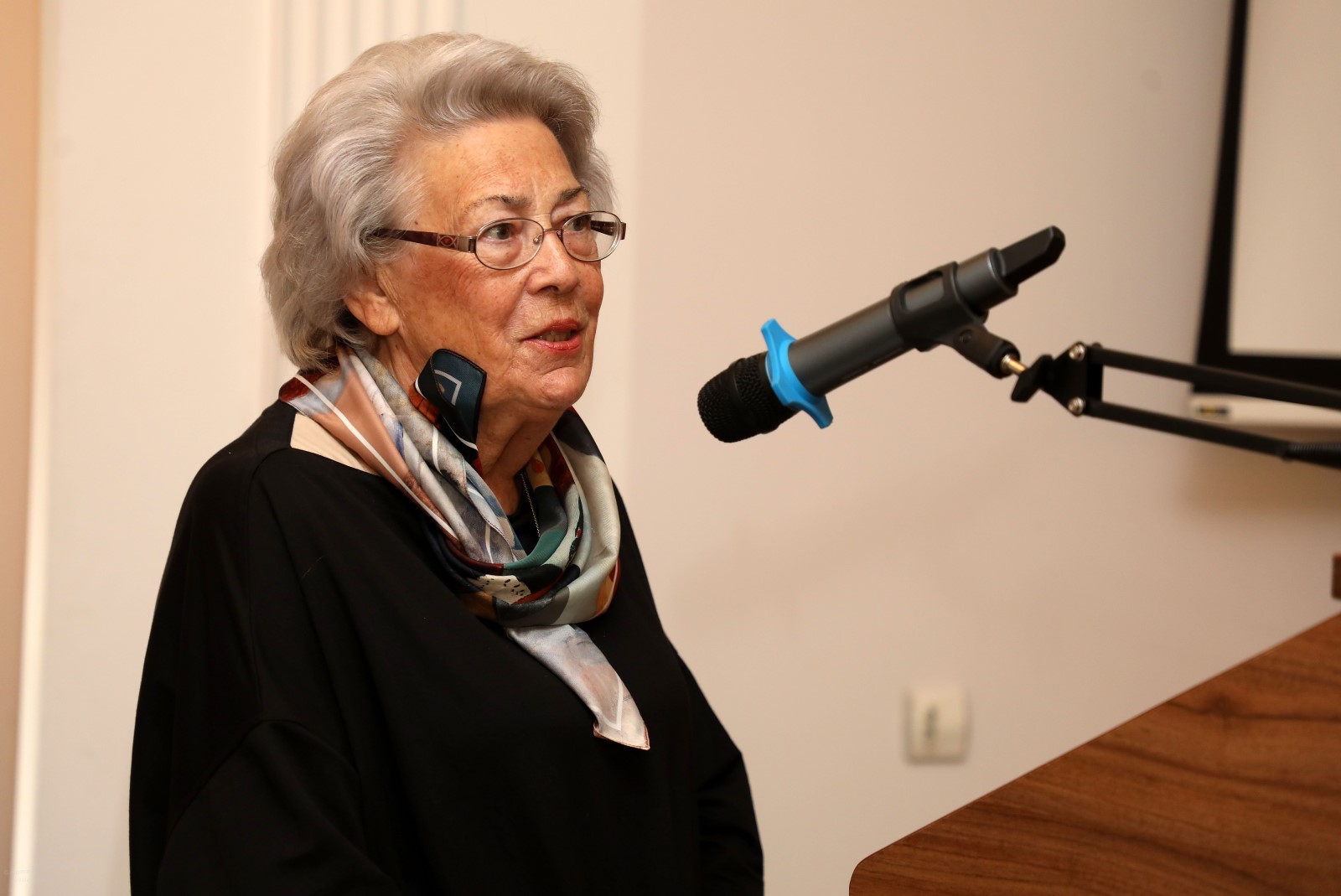 Zoya Chalova.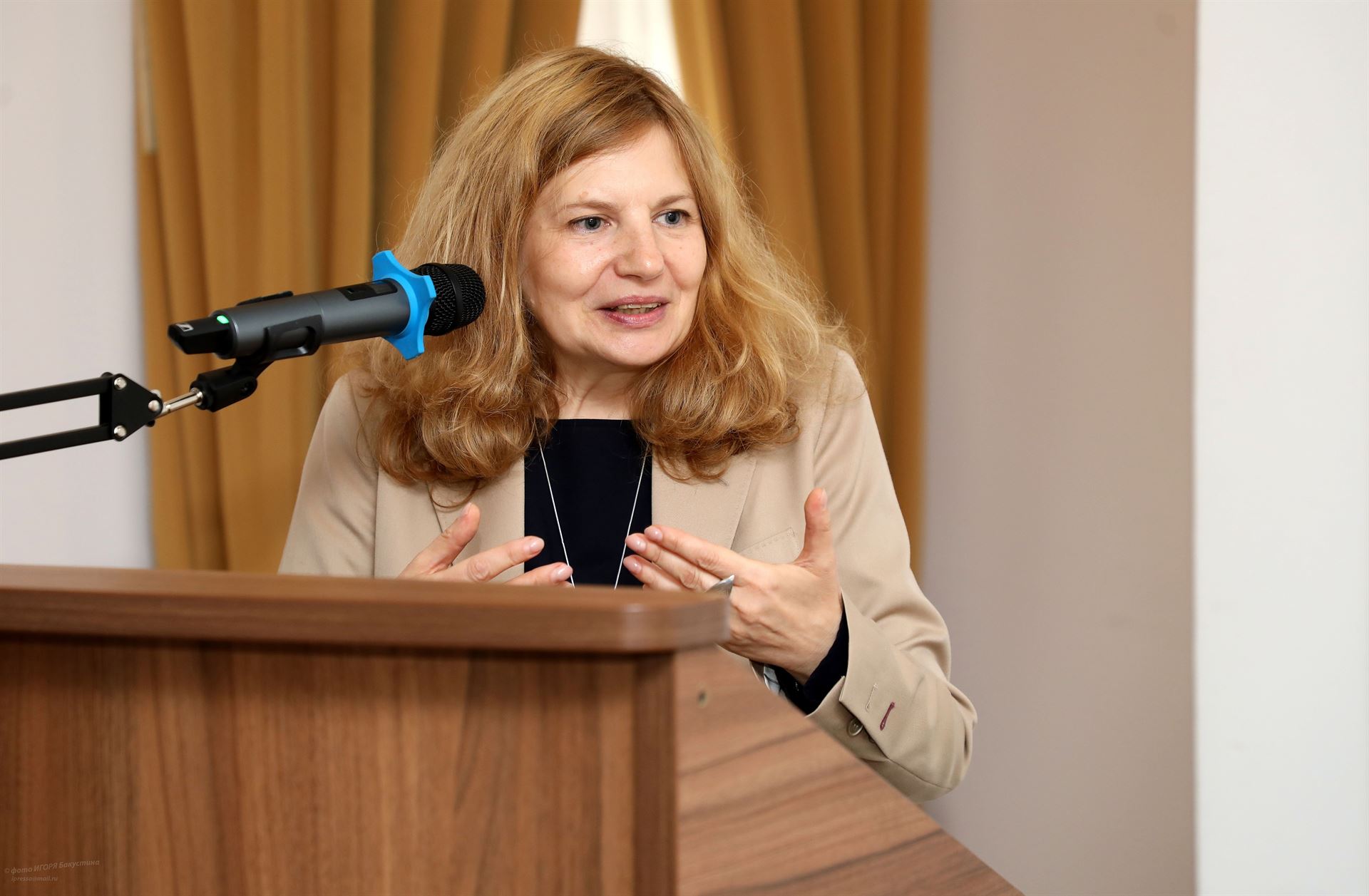 Irina Semyonova.
The ceremony was attended by Consul General of Switzerland in St. Petersburg, Beatrice Lattaier.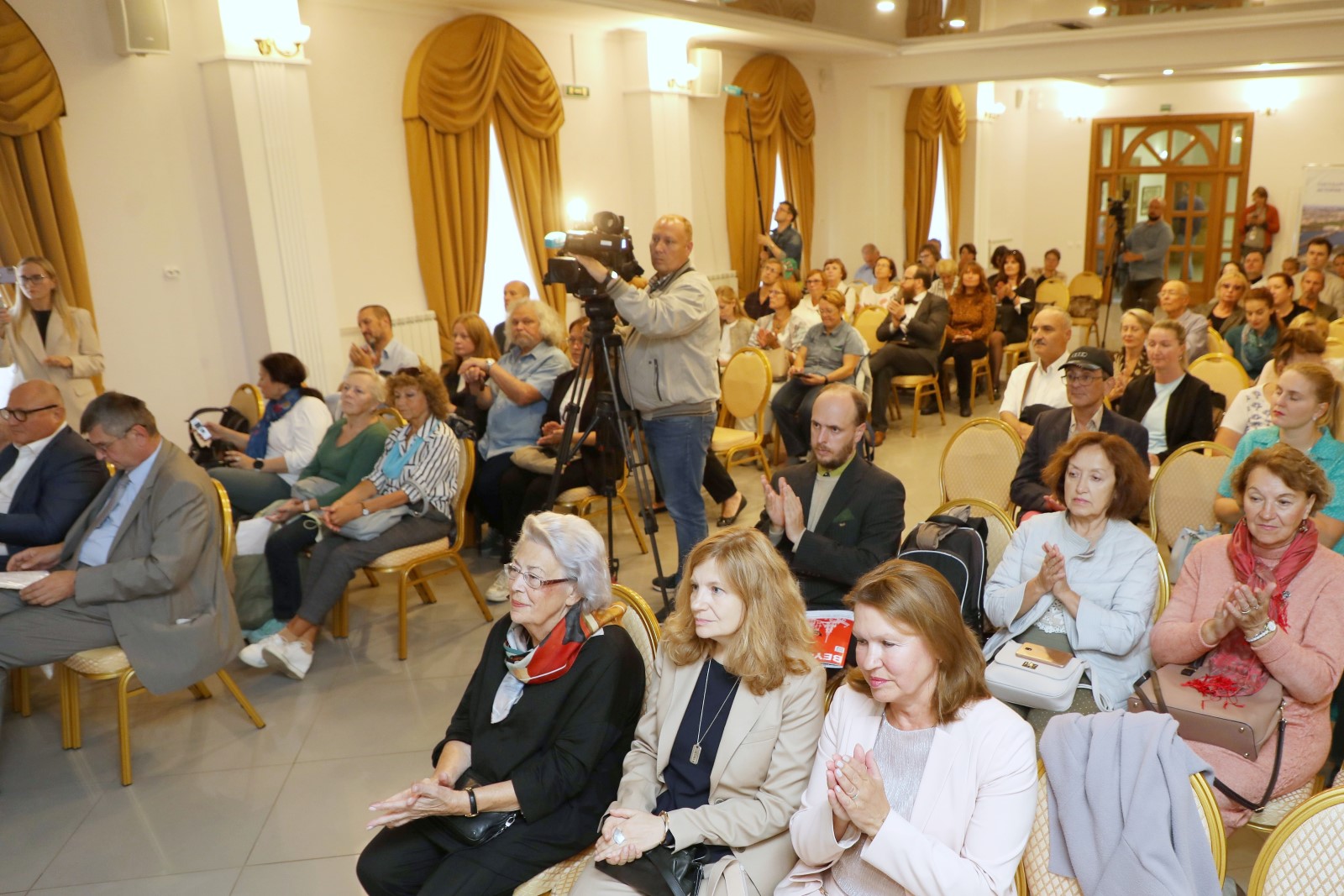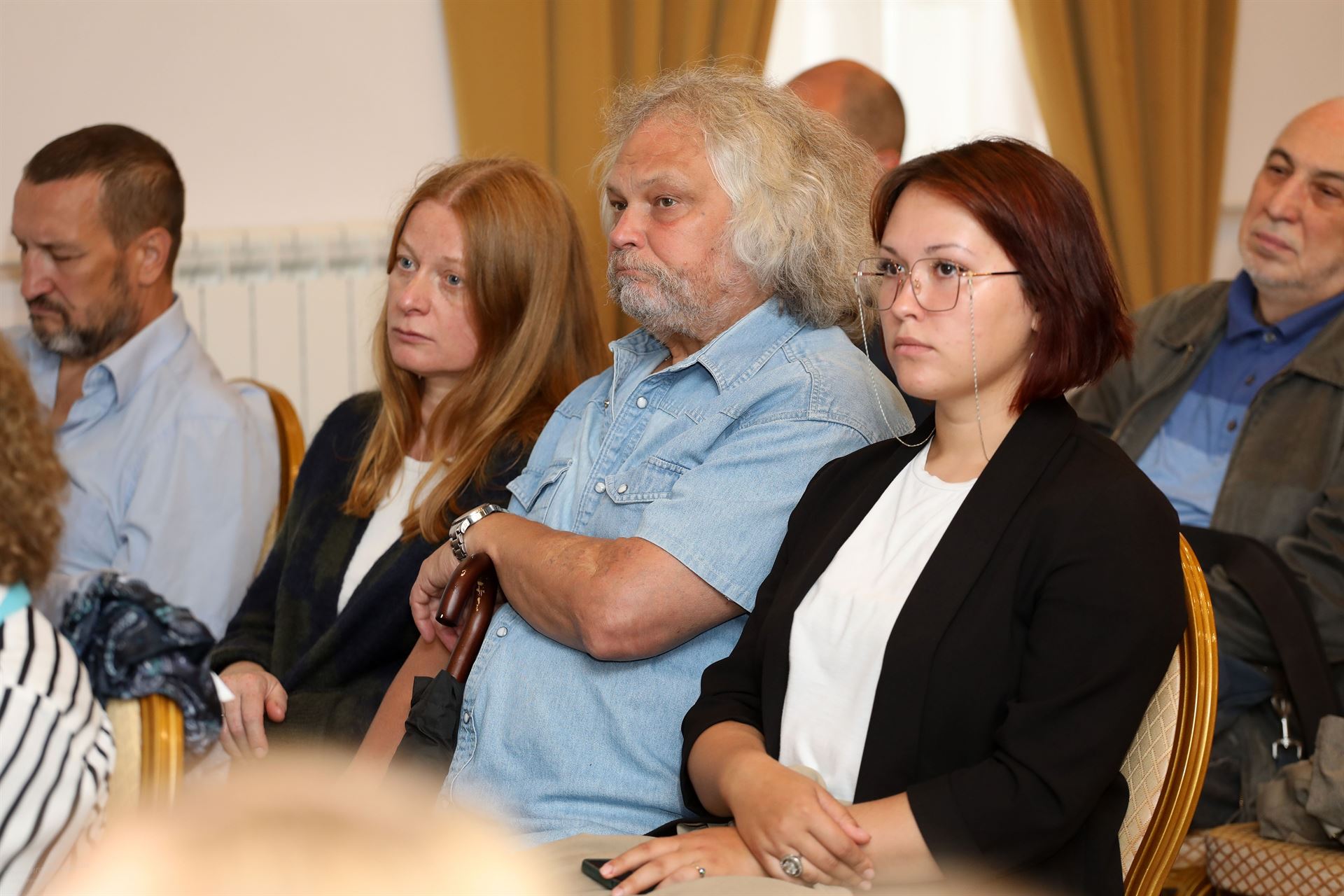 At the end of the ceremony, the soloist of the National Opera House in Bergen (Norway) Svyatoslav Grabovsky performed Figaro's cavatina from Mozart's Le nozze di Figaro.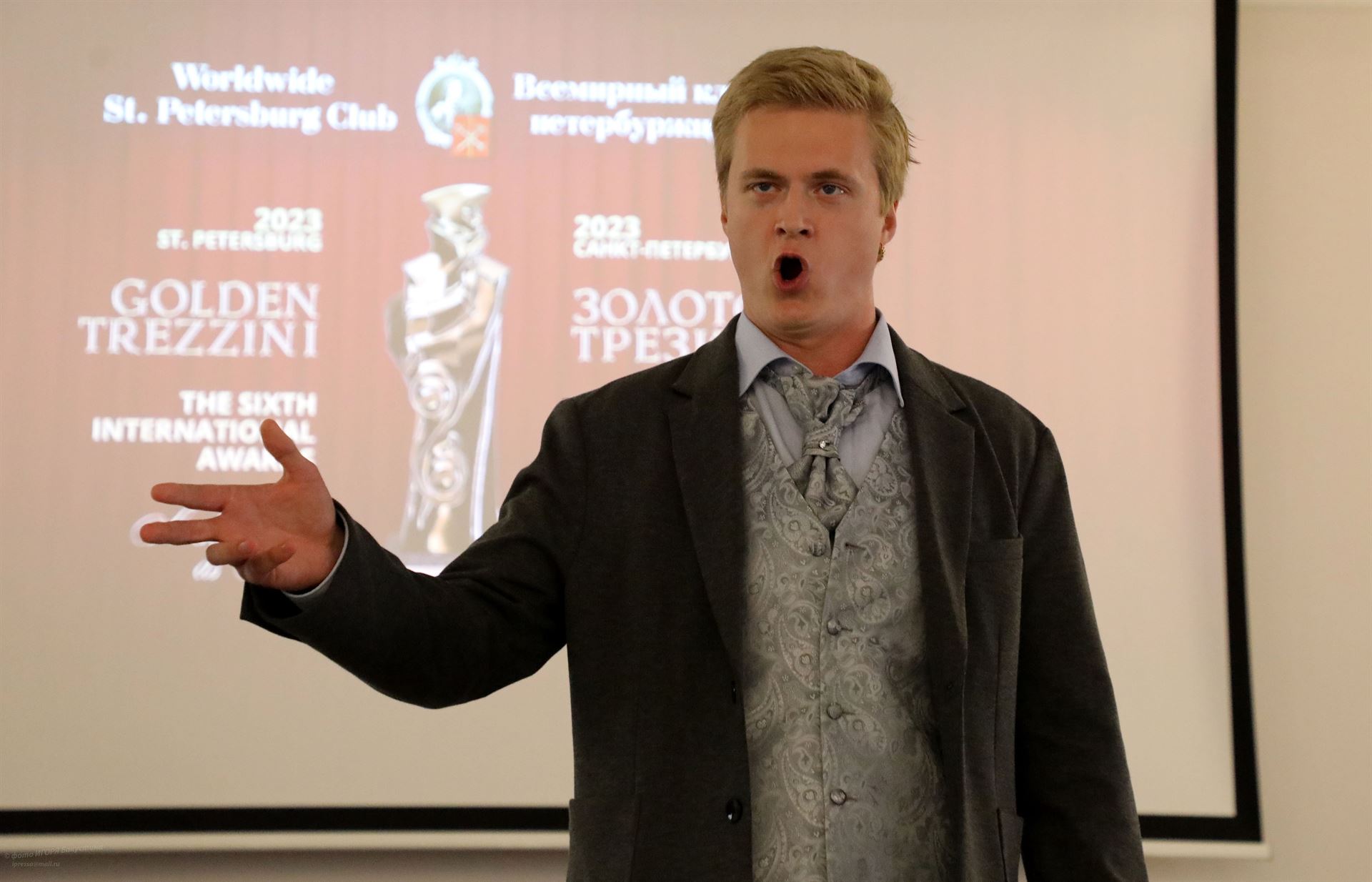 The "Architecture as Art" exhibition will be open in the Ioannovsky Ravelin of the Peter and Paul Fortress until September 12 inclusive.
After the exhibition, the projects, just like previous years, will be sent to the Fund of architectural graphics of the State Museum of St. Petersburg History.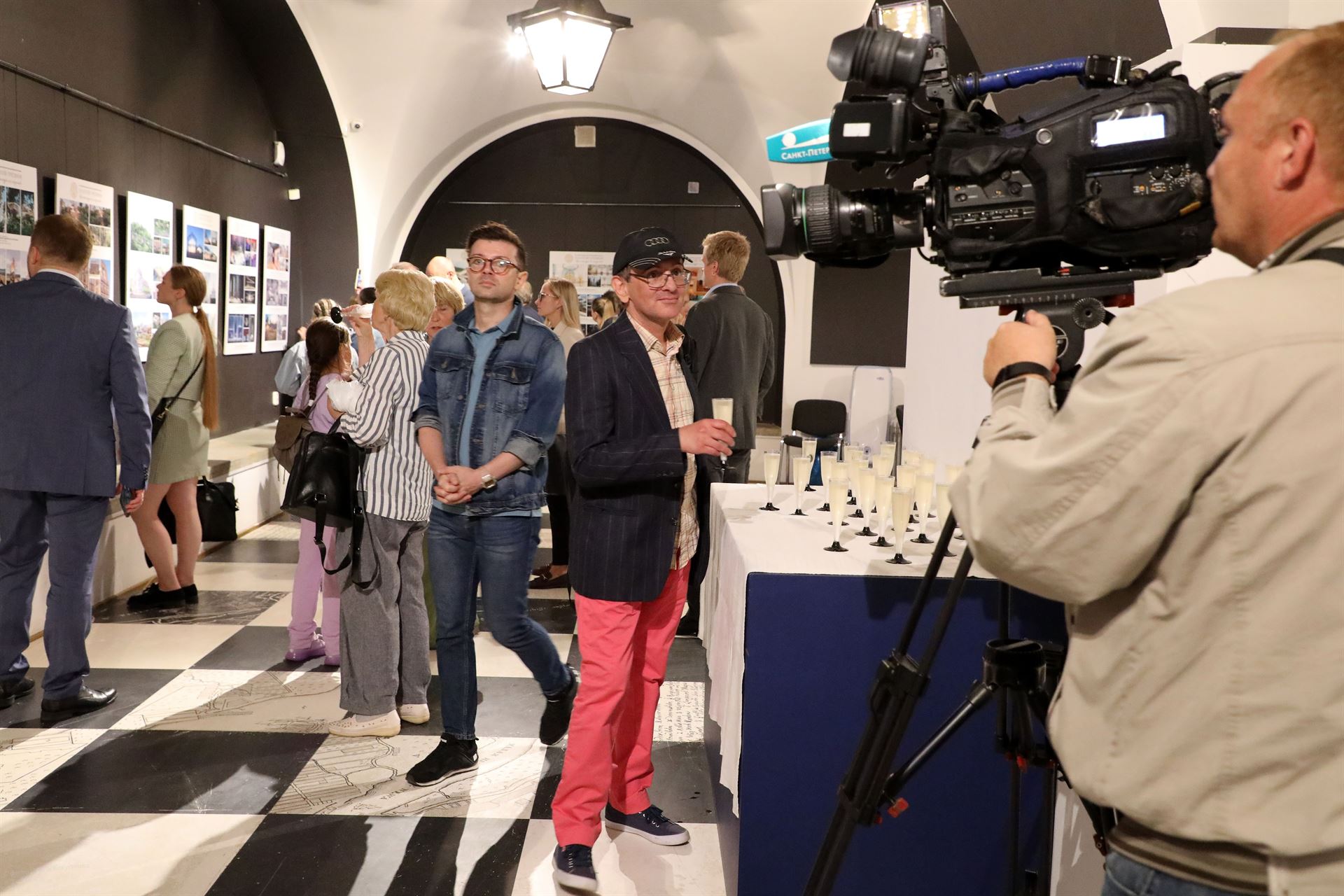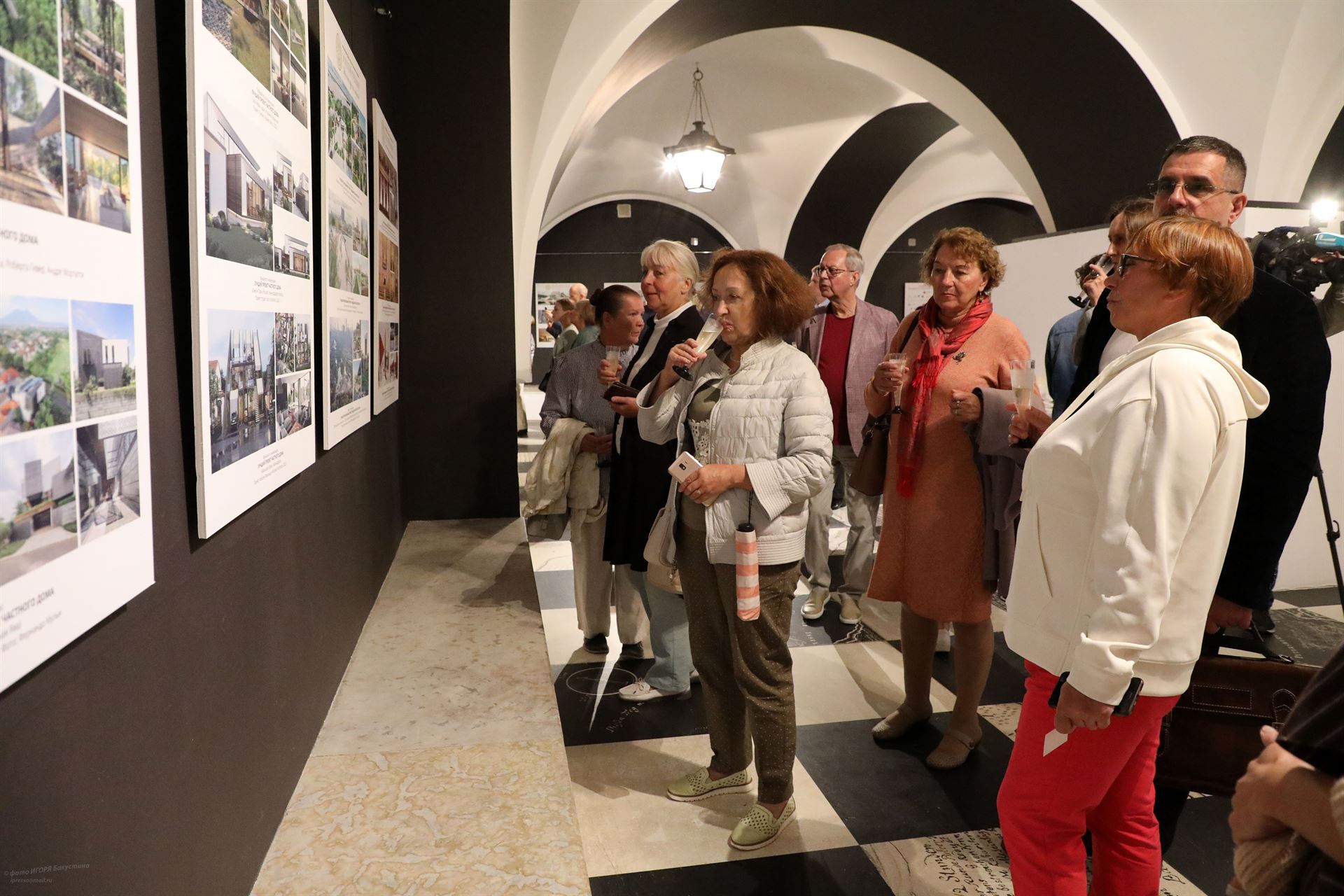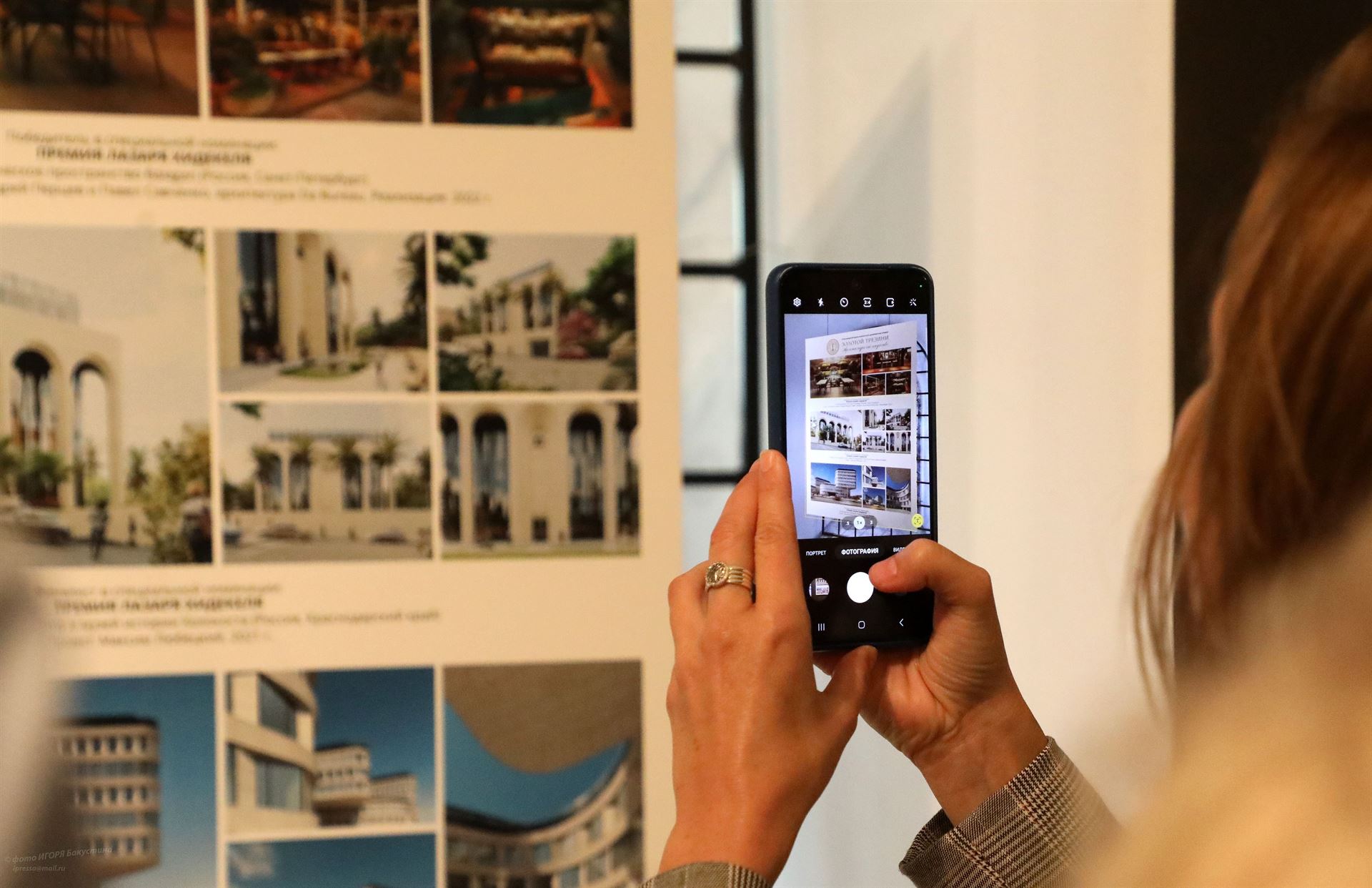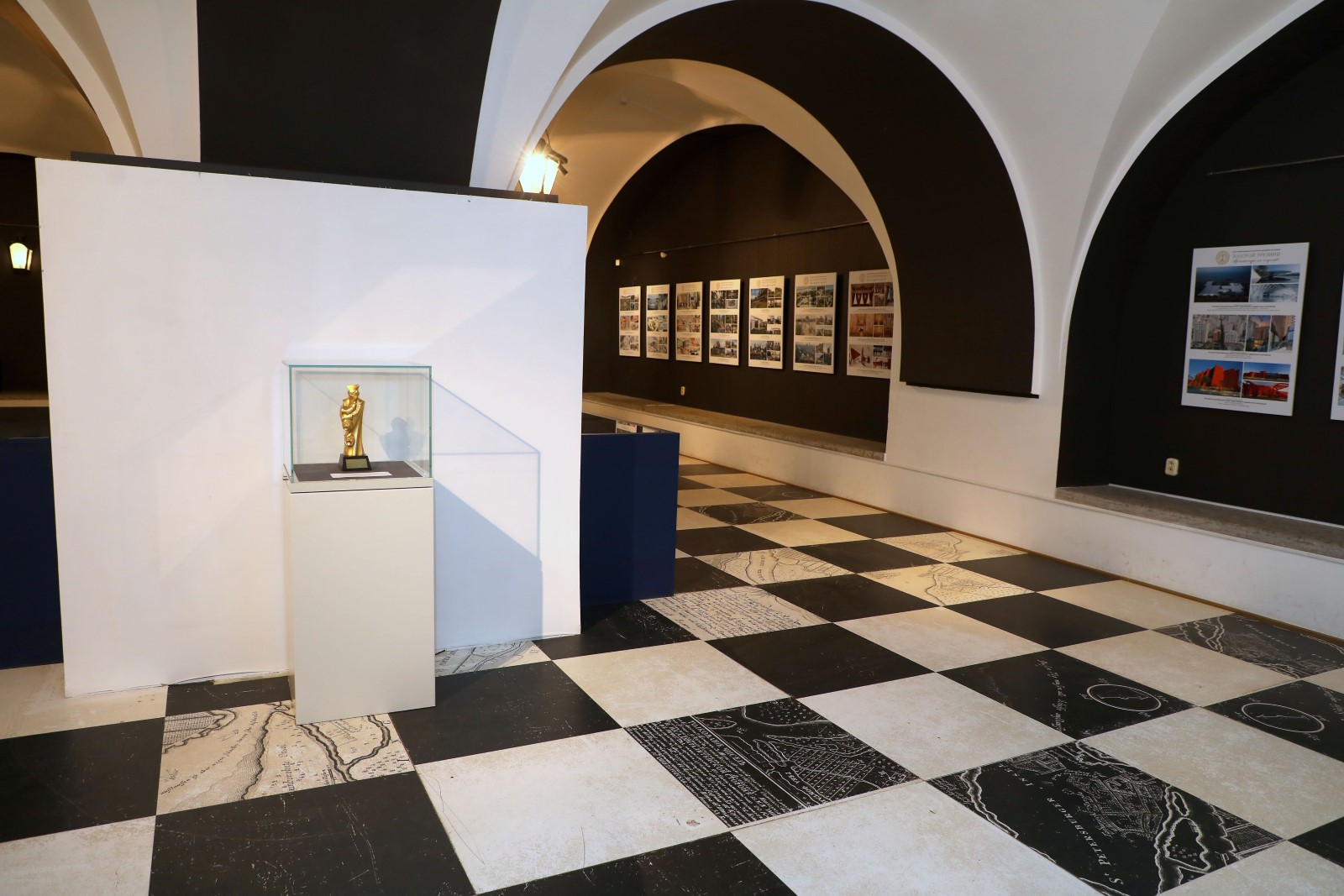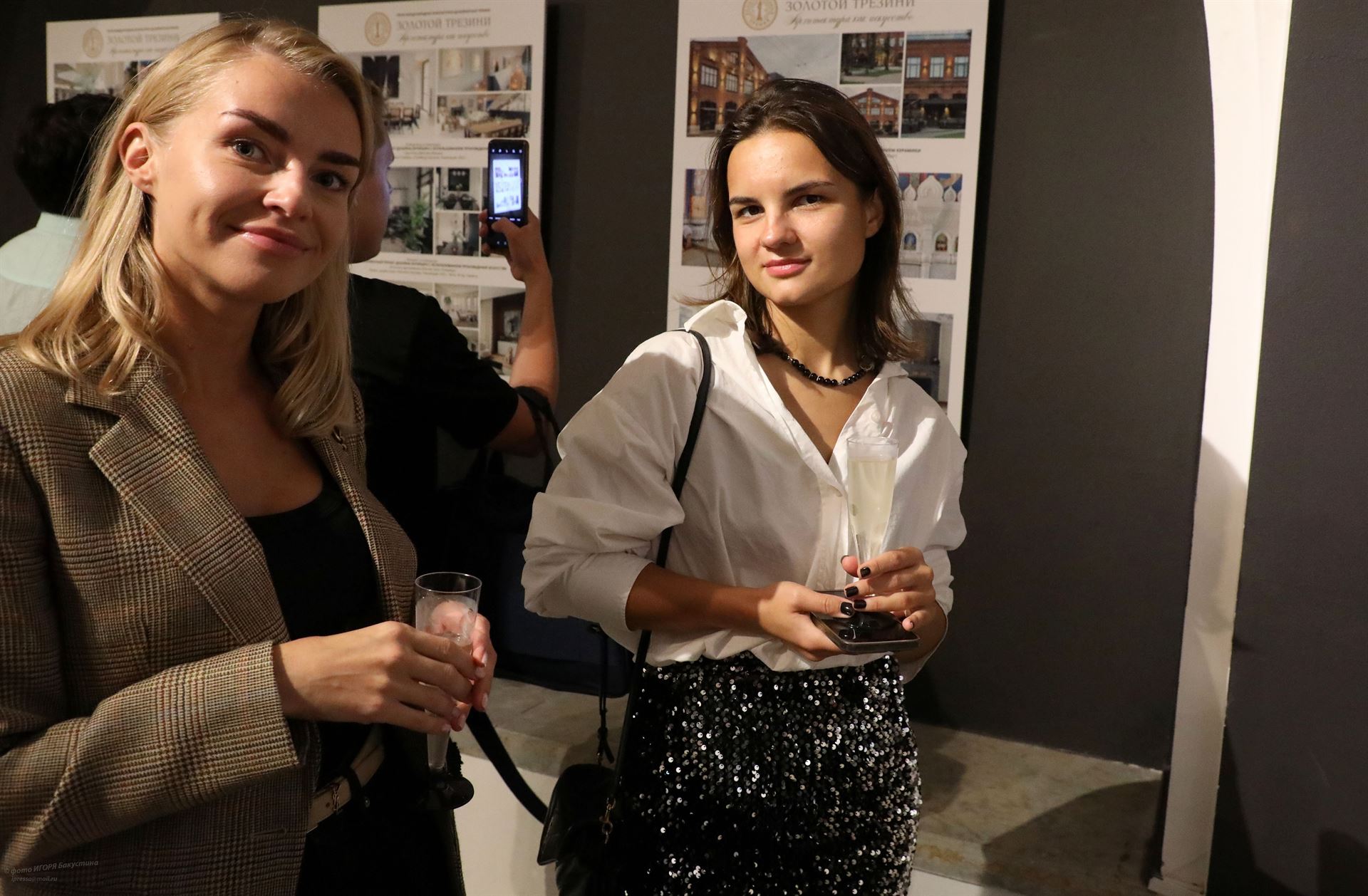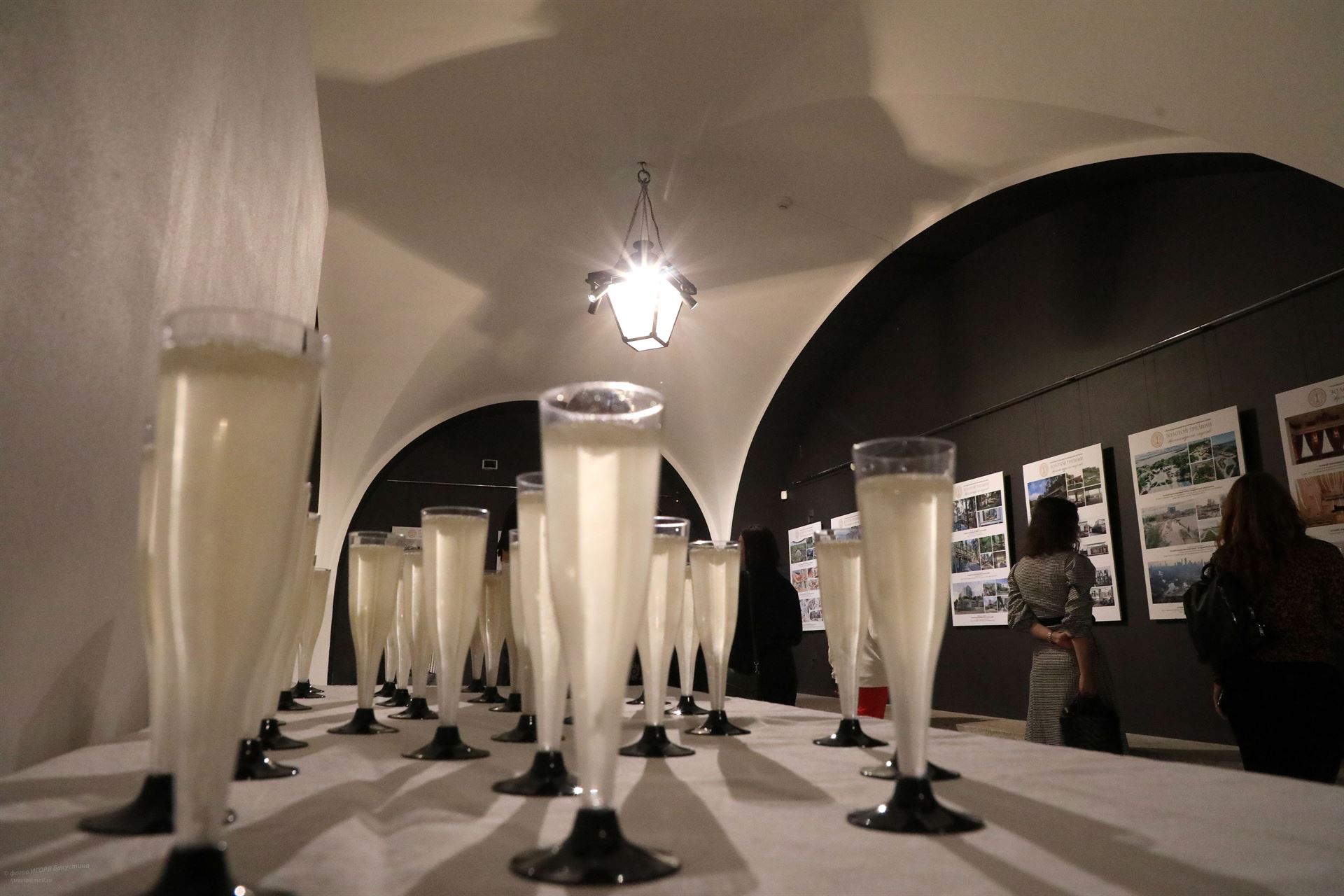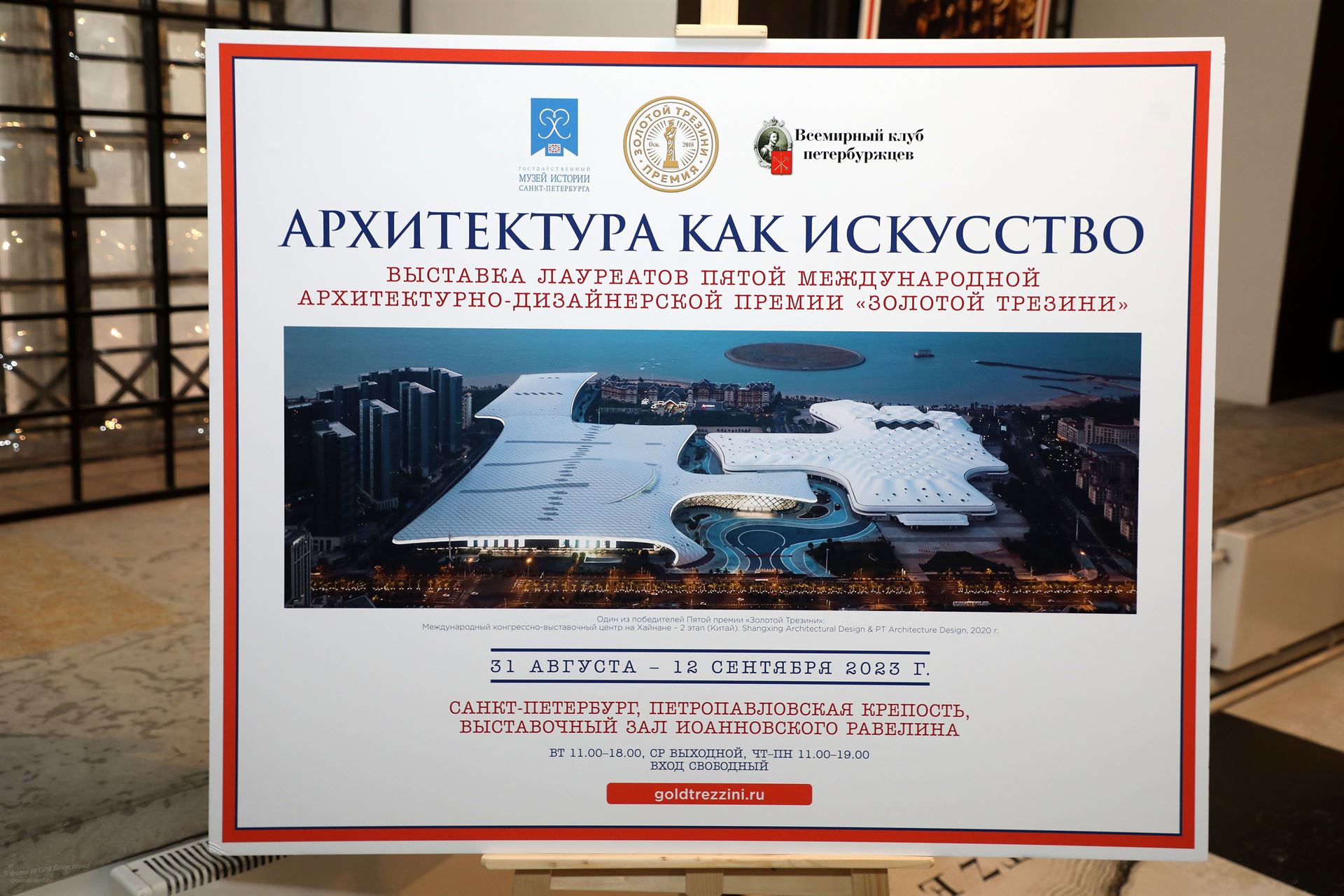 Applications for the 2023 Golden Trezzini Awards are accepted at https://www.goldtrezzini.ru/en/2023application/ till September, 15. The geography of projects and nominees is not limited. Participation is free charge. The winners will be announced on November 15 at the State Hermitage, St. Petersburg.
Photo by Igor Bakustin.
More news of the Golden Trezzini Awards:
https://goldtrezzini.ru/en/news/
Follow us on social media:
https://www.facebook.com/trezziniawards/
https://www.instagram.com/trezziniawards/