As from 2022, Pallada is the official manufacturer of the main prizes of the International Golden Trezzini Awards.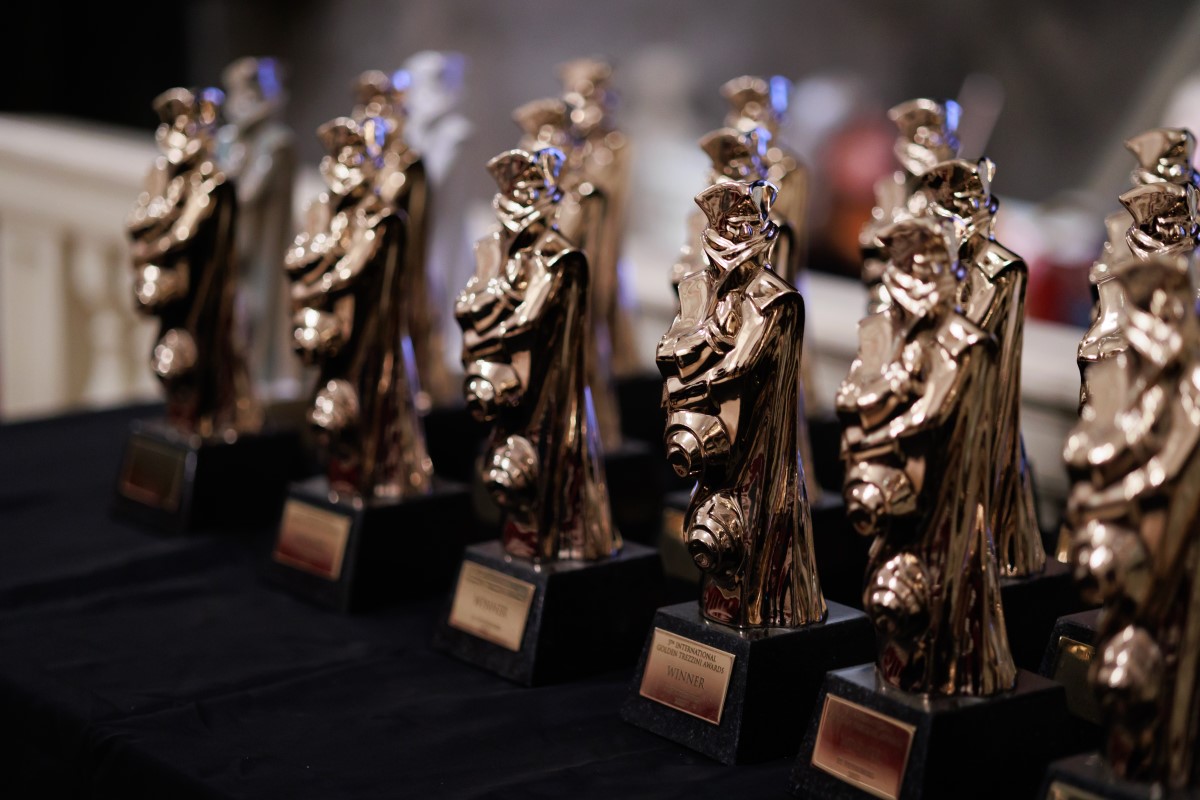 Pallada company produced 22 figurines of Swiss-born architect Domenico Trezzini, the symbol of the Awards, to be given to the winners.
The Golden Trezzini Gala devoted to the 2022 winners took place on November 15 at the State Hermitage, on the stage of the Hermitage Theatre. The awarding ceremony was held under the auspices of Worldwide St. Petersburg Club.
Since 2019, Konstantin Likholat, CEO of the Pallada company, director of the KeramArch Museum of Art Pottery, has been a member of the Golden Trezzini Jury. For the fourth year in a row, together with the Organizing Committee of the Award, the KeramArh Museum has been awarding the winners in the category «Best Implemented Façade or Interior Project Using Ceramics». The laureates receive ceramic Trezzini figurines, made by the masters of the Pallada company. And now, the company has become in charge of the production of the awarding figurines for the winners in other categories. These are porcelain figurines with gold plating.
"We are honoured to expand our participation in the Golden Trezzini Awards. Moreover, the embodiment of the main award in ceramics has become an interesting creative and technical challenge," says Konstantin Likholat. "I am especially pleased that its successful solution has once again demonstrated literally limitless potential of my favourite material – ceramics."
The Golden Trezzini Awards were established in 2018 and are held under the auspices of the Worldwide St. Petersburg Club. The Awards are named after Domenico Trezzini (1670—1734), the first architect of St. Petersburg. Th Awards' motto is «Architecture as art». The Honourary Chairman of the International Council of the Awards is Mikhail Piotrovsky, President of the Worldwide St. Petersburg Club, General Director of the State Hermitage.
The main idea of the annual awards is the museumification of the most artistically valuable projects in the field of architecture, design, restoration, scenography and museum work. The winners receive gilded figurines of Domenico Trezzini and the status of a museum exhibit for their projects thanks to the support of the State Museum of the History of St. Petersburg. The projects judged to be the best by the International Jury will be put on display at the Peter and Paul Fortress exhibition space.
In 2022, 1,123 applications from 74 countries submitted, 63 projects from 16 countries having been shortlisted by the Jury. The winners were announced on November 15 in the State Hermitage. The list of winners included projects from Brazil, China, Cuba, Germany, Indonesia, Mexico, Russia, Spain, and Thailand.
The applications for the Sixth Golden Trezzini Awards will start in Q1, 2023.
---
More news of the Golden Trezzini Awards:
https://goldtrezzini.ru/en/news/
Follow us on social media:
https://www.facebook.com/trezziniawards/
https://www.instagram.com/trezziniawards/