Along with the preparations for the Third Golden Trezzini Awards for Architecture and Design, the Arrangements Committee of the Awards holds a "roll call" for the members of the international jury to find out how they live and work in the era of the global quarantine. But first of all – to make sure that they are all right. Today Raffaele Gambassi, architect from Siena, member of Golden Trezzini Jury since 2019, tells us about the architect's life during the quarantine in Italy, as well as about his vision of the Awards.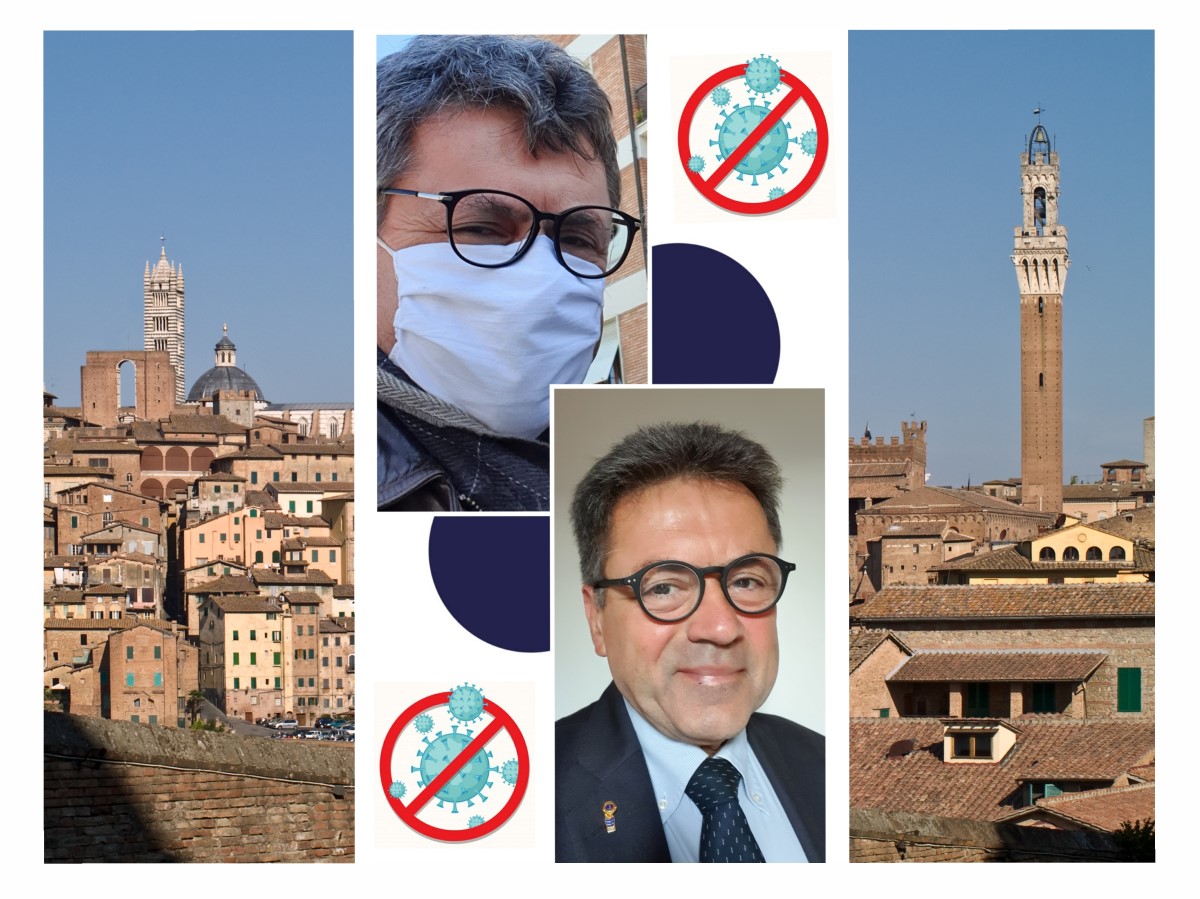 "Fortunately I and my family are all well," Gambassi says, "Our lives are changed and hope all this shall finish soon. In the morning I drive my car for 7 km to reach my studio and that is the only short moment of freedom in the day. The rest of the day I stay at studio, alone, working to my projects. The work sites are stopped, only the public utility works go on (as the bridge in Genova). So I stay at Studio, listening good and soft music, working, studying, thinking. No bad at all."
Raffaele Gambassi's studio, photo by the architect.
«I am personally an admirer of the architecture of the past, especially the works of an architect like Trezzini who left a profound trace of his ability as an architect in the culture of St. Petersburg during that time, giving an important contribution to make great this city," Siena architect admits, "I have been accustomed to this kind of admiration toward the great architects of the past since I was a student at the University of Florence, when the works of Michelangelo Buonarroti, Filippo Brunelleschi, Leon Battista Alberti were studied or, better said, lived and breathed directly. It has been a unique human and professional experience that taught me a lot.»
We wish Raffaele Gambassi and all the Italian friends of Golden Trezzini that their beautiful country as well as the whole world overcomes the COVID epidemy in the nearest future so that everyone could live, create and communicate happily again.
Official partners
Media partners