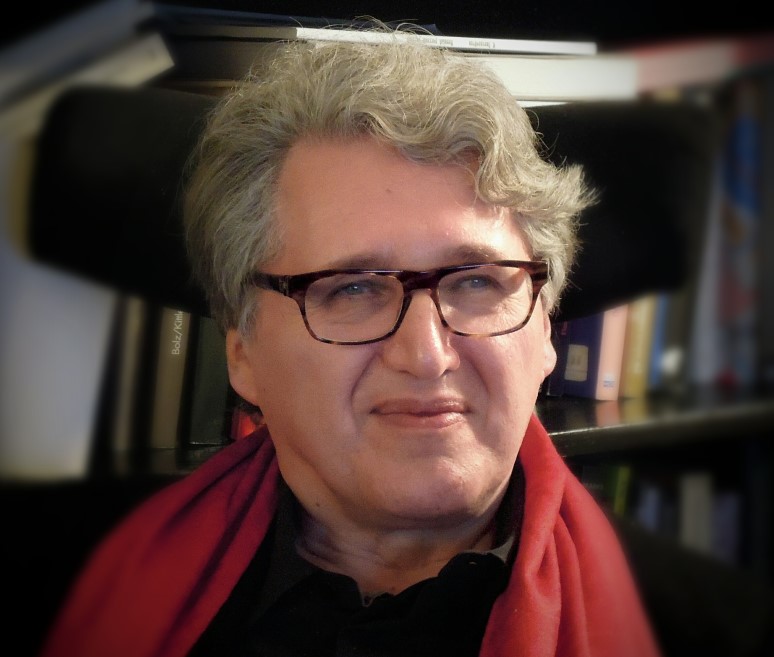 Boris Groys was born in Berlin in 1947. In 1971 he graduated from the Leningrad State University with a degree in mathematical logic. From 1976 to 1980 he worked at the Department of Structural and Applicable Linguistics at the Moscow State University.
In 1981 Mr. Groys emigrated to Germany.
From 1988 to 1994 he taught French philosophy at the Münster University.
From 1994 to 2009 he was Professor of Philosophy, History of Arts and Mediatheory at the Higher School of Design/Center for Art and Media Technology in Karlsruhe.
Since 2009 he has been Professor of Russian and Slavic Studies at New York University.
Selected publications in Russian:
The Communist Postscript. Ad Marginem, 2007.
Politics of poetics. Ad Marginem, 2012.
Gesamtkunstwerk Stalin. Ad Marginem, 2013.
Russian Cosmism (compiler). Ad Marginem, 2015.
In the Flow. Ad Marginem Press, Moscow, 2018.
Particular cases. Ad Marginem Press, Moscow, 2020.
Selected curatorial projects:
2003 – Dream Factory Communism, Schirn Kunsthalle, Frankfurt am Main.
2008 – 2009 – Total Enlightenment, Moscow Conceptual Art of 1960 to 1990, Schirn Kunsthalle, Frankfurt am Main; Fundación Juan March, Madrid.
2011 – Russian pavilion at the Venice Biennale.
2012 – Alexandre Kojève as a Photographer, BAK, Utrecht; Gwangju Biennale, South Korea; OCAT Shenzhen; Palais de Tokyo, Paris; James Gallery, New York.
2017 – Russian Cosmism (Becoming Cosmic), Berlin.