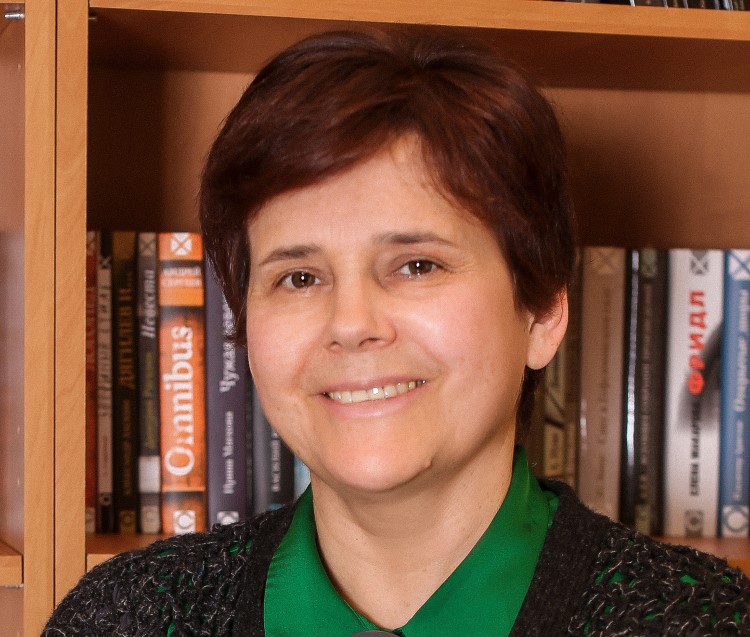 Irina Prokhorova, born in Moscow, is a culture historian, literary critic, editor-in-chief of the New Literary Observer magazine and publishing house, co-founder of the Mikhail Prokhorov Charitable Fund, public figure.
Irina Prokhorova graduated from the Faculty of Philology of the Moscow State University. PhD in Philology. Worked on television. From the second half of the 1980s – editor in the Literary Observer magazine.
In 1992 she founded the first independent humanitarian magazine New Literary Observer and headed the publishing house with the same name. Laureate of the Russian State Prize for the New Literary Observer magazine in "The Best Educational Project" nomination (2002).
In 2003 Irina Prokhorova received the independent American award Liberty for her contribution to the development of Russian-American cultural relations. Chevalier de l'Ordre des Arts et des Lettres (France, 2005), laureate of the Andrei Bely Prize for literature (2006).
In 2012 she became the Chevalier of the Order of the Legion of Honor of France for supporting the cultural dialogue between the two countries.
In 2012 during the presidential campaign she was the confidant of the presidential candidate Mikhail Prokhorov. In 2013—2014 led the Executive Committee of the Civic Platform Party, which advocated for the democratic transformation of the society.
Actively engaged in charity work. In 2004 she became a co-founder of the Mikhail Prokhorov Charitable Fund with the main goal to support the culture of the Russian regions, increase the intellectual level and creative potential of the local communities.
She hosts 2 live radio programs.